Brooke From 'Bachelor In Paradise' Has Spilt Some Piping Hot Tea On Her Alex & Alex Love Triangle
It was the love story that could've been and the babies that could have been ridiculously genetically blessed — I am, of course, talking about the romance that never quite happened with Brooke Blurton and American Alex on Bachelor In Paradise.
In a recent interview, Brooke sat down with Zara and Michelle from the Shameless podcast to discuss everything from her childhood, to the Honey Badger and her Bachelor In Paradise experience, and she happened to spill some piping hot tea along the way.
Brooke said she was asked about four times to appear on BIP and finally caved, even though she knew going into it that she didn't think she'd end up in a relationship.
Brooke Blurton even dropped that she was careful about how she worded things when doing Bachelor In Paradise so she couldn't be misconstrued too much — but did say there was some editing involved when it came to her Alex Nation/American Alex love triangle.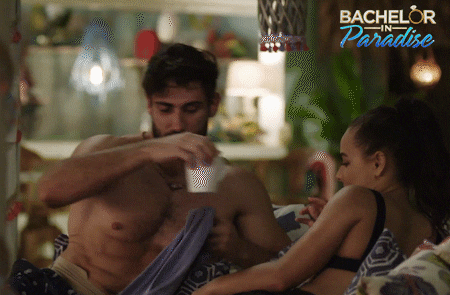 "I had a feeling they were planning something. I took control of it better than I did with The Bachelor. I liked Alex, Alex Nation, and I wanted to get to know her but I was very precise in saying I was curious about her. I was more interested in American Alex and everything I probably had said about American Alex they used for Alex Nation," Brooke said.
"So I was like, I'm really interested in Alex, so you know, ha, sneaky!"
It wasn't just Alex/Alex tea that Brooke spilt. She also touched on her experience with Honey Badger and that infamous moment where he told her he wasn't going to pick anyone in the end.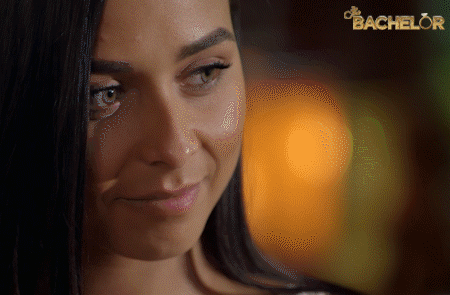 "We were on the motorbike and he stopped the Go Pros, I was having to hold my mic against him so the sound wouldn't go through and he held his and he's driving… but he's mimicking 'three, zero, me, zero' and doing these finger movements with his hands.
"At the time I was like, 'what is this guy trying to say?!' And, practically, he was saying at the end of this… and he was saying it vocally as well, but it was so hard with the motorbike. But he was saying, at the end of this he's not going to pick anyone, like him = zero.
"I'm one of those three, if you're not going to pick anyone, you're not going to pick me so why do we go on this date? In that moment you're like, 'what am I doing?!' you're rattled. In my mind I was still holding on to the little bit of hope that he'd pick me."
Brooke also said the Honey Badger contacted her after he got back from the finale filming and cryptically told her that he didn't choose anyone through Instagram DMs… specifically using the disappearing photos function.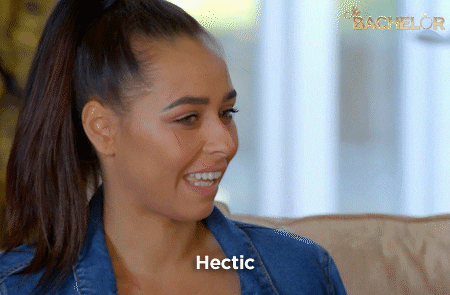 "After the show it didn't stop there. The confusion from him kept coming. As soon as he probably landed in Australia and got his phone back, he messaged me being like 'the show didn't end the way it would've ended.'
"We were messaging but we weren't even messaging like text messaging. It was all Instagram photos so there was no proof that he had said anything because it was through photos," Brooke said.
Damn this all so juicy.