An Aussie Café Is Getting Roasted For Serving Deconstructed Vegemite Toast
How deconstructing meals and putting them on wooden boards became a 'thing', we may never fully know, but what we do know is serving our sacred national meal of Vegemite and butter on toast in a deconstructed form is just no good.
But deconstructed Vegemite toast is exactly what you get over at Core Espresso cafe in Newcastle, NSW. Since a photo of the extremely hipster-looking meal went viral, people can't get past their outrage.
The horrifying Vegemite toast platter was revealed to the world via an Instagram pic posted by Newcastle local Huon Oliver.
"Gourmet vegemite on toast. This is just ridiculous!" he captioned the photo. "Tasty but ridiculous."
So, we've got a flat wooden board, which is undeniably a step backward from the strategic design of the humble plate – check.
We've got a god damn quenelle on the board, which is reasonably the only appropriate way to serve butter to the people – check.
We've got a micro-herb sitting atop the quenelle – check.
AND we've got a smear. For what is a platter without a smear of something? One skid-mark-esque smear of Vegemite – check. Add the stack of toast and it's some kind of dystopian hipster paradise we've got on our hands.
What you order: gourmet Vegemite on toast.
What you get: a chopping board, cold toast, a leaf stuck on some butter and a reminder to take your dog to the vet.

(Pic: Huon Oliver) pic.twitter.com/9Zp7EUSKQj

— We Want Plates ???? (@WeWantPlates) April 17, 2018
Since Brown Cardigan shared the picture on their Instagram there's been thousands of comments coming through that are pretty much all outraged citizens who feel personally victimised by deconstructed Vegemite toast.
According to Core Espresso's head barista, the dish is in on the joke though? She told Yahoo7 News that they were "just poking a bit of fun," and insisted jokingly, "We're not some ridiculous café that only serves up deconstructed meals."
In response to international anxiety over the possibility of the toast going cold before the butter can be applied, the café's manager Emma Reid indicated that they're willing to take any constructive criticism on board.
"If the consensus is that butter needs to be on the toast as soon as it hits the table, we're happy to change the dish," she told news.com.au. "We're all about pleasing our customers so we are happy to make adjustments."
So there ya go. Keep the constructive criticism coming I guess.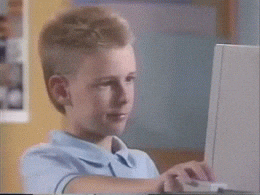 (Header: Instagram @huonoliver)
Get Punkee's Bachelorette Recap Alerts!