DIY: Make Your Own 'Stranger Things' Xmas Light Message
One of the many great whimsical story-points in Netflix's original show Stranger Things is the way the characters communicate with each other through Christmas lights. Joyce Byers (Winona Ryder) hangs up lights over a series of letters so that she can receive messages from her son Will, who is somewhere unknown in the Upside Down.
Since the program premiered, the people behind Cockeyed.com have made a program, so you can send your mates Stranger Things messages up in lights – without spending a single dollar down at your local Bunnings.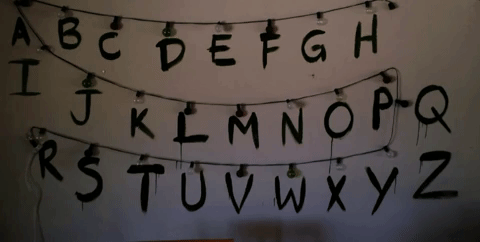 On the website, you can type in a message, and see it spelt out (very slowly) in lights. It will produce a link at the top of the page, with a GIF of the message. Start annoying your mates…now.
You can visit Cockeyed.com to create your own.
Get Punkee's Bachelorette Recap Alerts!