5 Disgracefully Cheesy Netflix Rom-Coms You Should Watch Immediately
Every millennial knows Netflix is the closest thing to heaven on earth: a seemingly infinite digital library of quality films one can scroll through leisurely, a mojito in one hand and a bowl of hot popcorn in the other.
With such a variety of content available on the streaming service, it should come as no surprise that Netflix is home to some of the sappiest, cheesiest, love-to-hate rom-coms that have ever graced the entertainment industry.
So we've decided to compile a list of the five sappiest Netflix rom-coms for your next movie night: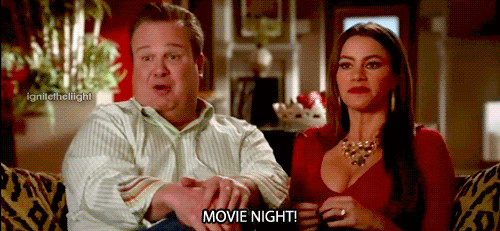 Disclaimer: this article will contain spoilers for Falling Inn Love, Sierra Burgess is a Loser, The Princess Switch, The Kissing Booth, and A Christmas Prince. Don't say we didn't warn you.
---
Falling Inn Love (2019)
If the title isn't a hint of the overload of cheesiness in this film, I don't know how to prepare you.
Falling Inn Love tells the story of Gabriela who, after being dumped by her boyfriend and sacked at work, enters a "win an inn" competition, and ends up with the deeds to a rundown hotel in New Zealand. Add a handsome widowed carpenter and a jealous, porcelain doll-obsessed rival into the mix and, in two sentences and ten seconds, you have the entire plot of this film.
It's based on the ultimate cliché of a city-slicker being thrown into a rough country town (designer shoes in tow) and needing to get her pretty hands dirty, for the first time in her life.
The film is insanely cheesy, but strangely watchable. As soon as Gabriela meets the handsome Kiwi carpenter (who has an Australian accent, but I'll complain about that another day), it's super obvious they're going to fall in love and live happily ever after. But that didn't stop me from rooting for them the entire time.
---
Sierra Burgess is a Loser (2018)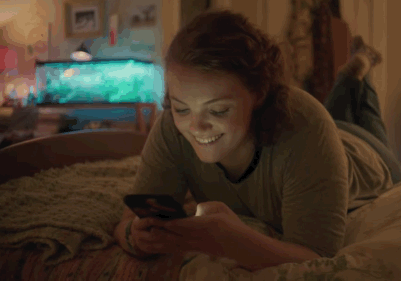 This film unravels the tale of Sierra, a high school 'loser' (read: highly intelligent but socially awkward student) who finds herself in a virtual, unexpected romance with one of the most popular guys in school, Jamey, after he texts her thinking she's Veronica, the super-hot, Regina George-esque mean girl of the cohort.
Sierra eventually teams with Veronica to woo the jock in exchange for tutoring – because Veronica's college boyfriend dumped her for being stupid. The girls lead him to believe he's talking to (and at one point, even kissing) Veronica, when in fact it's Sierra.
This film attempted to do something good in exploring the whole 'beauty is within' trope, and on the surface it's feel-good, but admittedly with a questionable gaze of consent. The deceptive ploys and exploration of inner beauty lead to a disgustingly sappy and cliched romantic outcome, and it's despairingly satisfying.
---
The Princess Switch (2018)
Did someone say High School Musical 4? Because The Princess Switch was basically that, minus the cheesy musical numbers, and the basketball. In fact, it was actually The Princess Diaries meets The Parent Trap.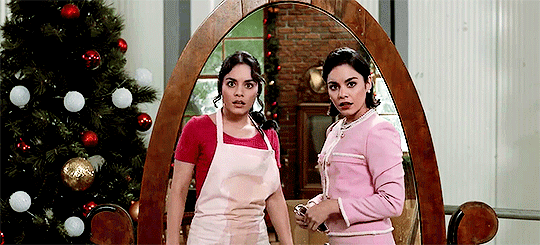 Vanessa Hudgens plays both lead roles; a dedicated baker with a platonic dude bestie (with a cute, perky kid) competing in a fictional baking competition in a fake European nation, Belgravia, and a pretentious dignitary of some variety in the same nation betrothed to a prince she scarcely knows. What do two lookalikes do when they meet in any shitty film? Switch places! Such a masterful, innovative plot design (not).
The women revel in living one another's lifestyles and fall in love with their respective main men, cleverly throwing in another cheesy romance trope: a member of the royal family falls for some kind, unassuming lower-class man or woman, to the shock and horror of the plebeians. This all happens over the space of several days, which makes this film quite radical. If this doesn't sound tear-jerkingly romantic enough, the whole film takes place in snow.
Whisk me away to Belgravia, please.
---
The Kissing Booth (2018)
Have you ever craved 90 minutes of screen time purely dedicated to teen angst? Then The Kissing Booth is the rom-com for you!
This film tells the story of Elle, who's been in love with her best friend Lee's brother, Noah, since forever. She can't do anything about her crush because she and Lee are bound by a set of friendship 'rules' – which include not being able to date each other's relatives.
Long story short, Elle and Lee host a kissing booth for a school fundraiser, and Elle ends up kissing bad boy Noah. The two then embark on a furtive romance that is not only disgustingly cheesy, but is literally a linear progression of cliché romance film moments: like the Sound of Music-esque kissing in a cute garden shack during a storm (but this time with no singing and with a motorbike parked outside, because Noah is a Bad BoyTM).
The plot is quite clunky, and the acting is overdramatic at times, but it sucks you in regardless. I've watched this film nine times, and I'm not done.
---
A Christmas Prince (2017)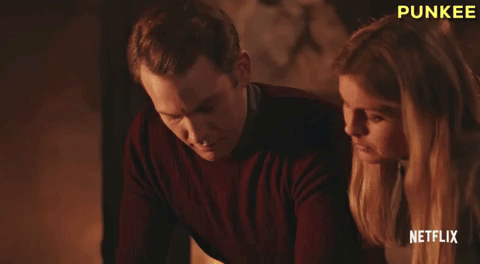 A Christmas Prince has got to be the top-of-mind love-to-hate Netflix rom-com for the average person with taste. It's the kind of film you'd only consider watching when you're ironing and feel that staring at a screen for half an hour will make that dull task slightly more bearable… but you end up guiltily enjoying it anyway.
Just like The Princess Switch, this film takes place in a fictional European country, Aldovia – and tells the story of a lowly commoner (in this case, a journalist) falling in love with a prince. It's a How to Lose a Guy in 10 Days styled exploration into journalism ethics, except rather than getting fired or blacklisted, this journalist gets to marry the subject of her exploitative deception, just like Andy Anderson. So romantic.
---
It seems there has never been a stronger variety of cheesy romantic comedies to browse through on Netflix. Whether you're trying to pass time whilst doing household chores or having the ladies over for wine, this genre is constructed in a way that makes these films really easy to watch.
So, sit back, relax and prepare to be whisked away to a falsified European nation, and trudge through the glorious snow behind your protagonist to find true love.