Chris Hemsworth Wants Charlize Theron As The Next James Bond And He's Not Alone
With no one locked in to play the next James Bond, it's the perfect opportunity to shake things up and have a woman take on the role. People are getting around the idea of Charlize Theron as James Bond and Chris Hemsworth is keen for this to happen.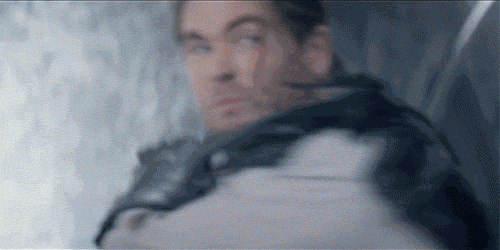 For years there's been ongoing debate over the continuity of the James Bond films – speculating if James is supposed to be one person with the Bond birth name (played by multiple actors), or simply a codename assumed by many different M16 agents. If the later is true, Charlize could well be in with a shot.
Theron hasn't even put her name in the hat for the role but fans have seen what she can do and are backing her anyway. Including her Snow White and the Huntsman co-star Chris Hemsworth. In conversation with W Magazine he recently described her Bond-esque qualities:
"She embodies every sort of ounce of strength and nobility and dignity and integrity that that character should have…She's smart as hell. She's physically able. I worked with her on Snow White and the Huntsman. Watching her in those fight scenes, doing it in high heels, by the way, and an eight-foot-long gown was even more impressive."
Yaaaas Chris lean in man! I knew I always liked him.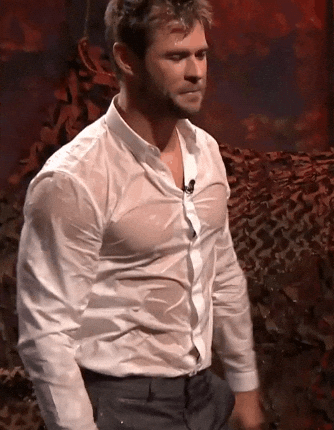 Charlize responded to the motion to make her Bond and the support of Chris Hemsworth saying to ET:
"Oh wow…That's so insanely generous and nice. I don't even know what to do with that. That's really sweet. Let's hope Atomic Blonde kicks some butt. I love this character [and] I would love to explore this character again. All of the talk around it I find very flattering, but it's a little overwhelming, you know? All of it is really great, but a little overwhelming."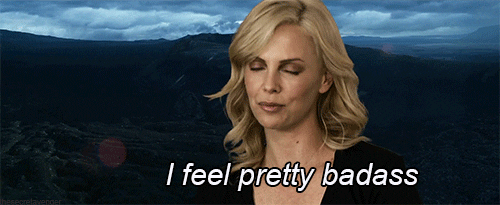 The new action flick Atomic Blonde stars Theron playing a referentially Bond-like character – 'Lorraine Broughton', an MI6 agent who kicks ass, exploits her sexual power and always orders her signature drink.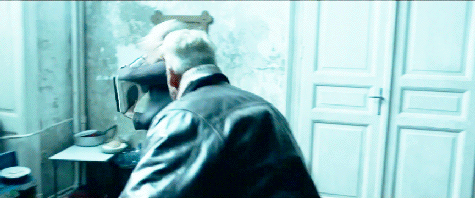 The film is a project of her devising that she developed from the graphic novel The Coldest City by Anthony Johnston. Charlize is the real deal.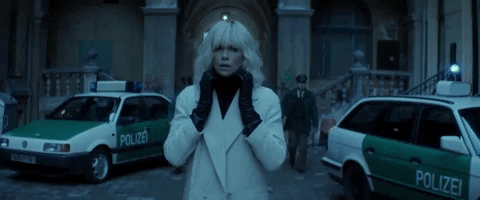 She's perfectly positioned to nail the classic James Bond character. Plus Charlize has always been long outspoken about the kinds of films available to women in Hollywood, especially in action films. Back in 2015 ahead of the release of Mad Max she told the Guardian:
"You're either a really good mother,…Or you're a really good hooker. The problem with how movies represent women goes right back to the Madonna/whore complex. You can't be a really good hooker-mother. It's impossible."
Right on girl. Charlize for James Bond! Make it happen!