Cole Sprouse Caught Someone Googling Who He Was & We're Actually Dying
The wondrous Cole Sprouse, AKA our fave emo Jughead, has spectacularly exposed someone googling who TF he is. Has she not seen Riverdale?!
While the Netflix series is on holiday hiatus, Sprouse is currently vacaying with his rumoured girlfriend Lili Reinhart in Hawaii.
While taking time off, he's given us all this gift, which played out on his Instagram story as he took a photo over the shoulder of a woman googling his name. Here's how the hilarious exchange went down:
First he spotted the woman searching something…
Let's zoom that in for a min…
You can't pull a swifty on this guy!
Actually dying right now. We love you Juggy.
Never change CS!!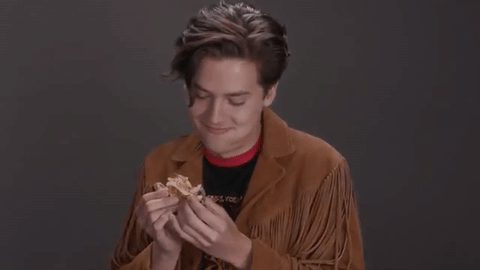 Get Punkee's Bachelorette Recap Alerts!