LEGIT: Stars Confirm 'The Sisterhood Of The Traveling Pants 3' Has A Script Ready To Roll
If you've spent the last ten years wondering where that magical set of jeans that managed to fit four seperate women ever ended up, today is your day of reckoning. It looks like the The Sisterhood of the Traveling Pants 3 is going to happen!!!!!!!!!!
The first and second films championing female friendship starred Alexis Bledel, Blake Lively, America Ferrera and Amber Tamblyn, all before they become massive superstars in their own rights. To put it lightly, the movies are iconic.
Tbh, there's been a pant-shaped hole in my heart ever since the sequel landed back in 2008.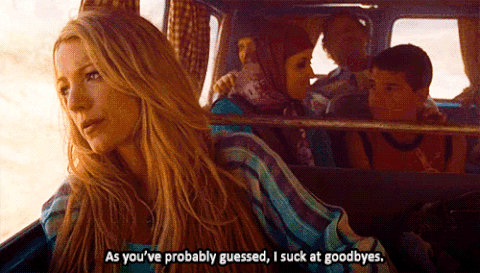 Good news is that according to two of the film's stars, they've already settled on a script for a third film and have pitched it to a studio.
In an interview on The Tonight Show with Jimmy Fallon, Alexis told Jimmy all the deets.
Watch it below:
Alexis spoke about the sisterhood getting back together, saying:
"We don't get to see each other a lot because of everybody's work and family and everything, but when everybody's in town we do [get together]," before dropping this life-changing factoid.

"We just pitched a third movie and I hope it comes together, it'd be so great."
HELLZ YEAHHHHHHHHH.
As if we couldn't be anymore psyched, then Amber tweeted this confirming it all and our brains exploded into a million tiny pant-shaped fractured pieces.
Sorry for that delay, my daughter needed me. Where was I? Oh yes. Alexis is right. We've been pitching and there is a script. A good one. It's up to a studio now to make the film. So far, no luck. So keep your fingers crossed, or, knock down their doors with jeans emojis.

— Amber Tamblyn (@ambertamblyn) April 27, 2018
The tweet included the words, "We've been pitching and there is a script. A good one. It's up to a studio now to make the film."
THIS IS NOT A DRILL. This is real.
Let's get the gang back together one last time, fam.