15 Of The Funniest Kardashian Quotes To Make You Question Humanity
As reality TV juggernaut Keeping Up with the Kardashians celebrates 10 years since its pilot episode, we decided to go back through all 14 seasons to find some of the craziest quotes the fam has ever said. No surprises. There. Is. Heaps.
The series made household names of Kim, Kris, Khloe, and Kourtney Kardashian, along with Jenner gals Kylie and Kendall, and who can forget unofficial fam member Scott Disick. I certainly cannot, he's gifted us with some A+++ material.
But it also gained notoriety for airing batshit crazy shit that no regular family would say, probz cos they aren't drowning in money and millions of social media followers.
ICYMI, Kardashians say the darndest things.
Here's 15 Kardashian quotes that'll make you ask 'is a human person actually saying these words?':
1. This family is not normal 2. They are waaaaay too close
3. Kris ain't no regular mum
4. Scott rounds out the craziness that is the Kardashians
5. Are they actually saying these words??
6. Khloe has zero filter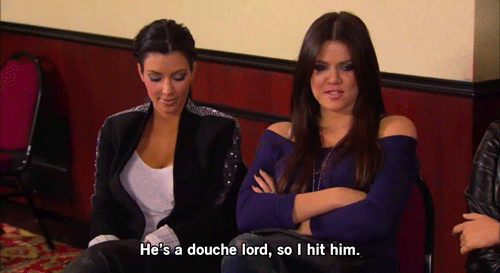 7. Scott making fun of Kim is the gift that keeps on giving
8. This just sounds impractical
9. Just tell it how it is, always 10. Spitting fire rhymes all the times
11. Maybe don't say that out loud 12. This sounds uncomfortable
13. That's your mum, but sure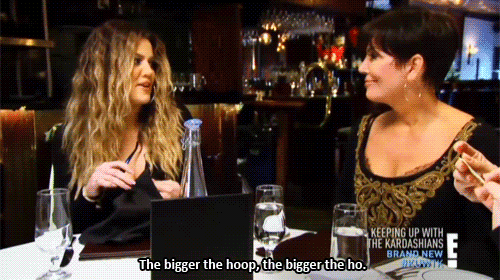 14. Don't do it Scott, it's beneath you 15. Dinner's ready!