Please Gaze In Horror At This Adelaide House For Sale That Is Most Definitely A Vortex Into Hell
It's common on a lazy Sunday to scroll through real estate pages and websites but no one quite expected to see what was inside this creepy house for sale in South Australia.
In an outer suburb of Adelaide called Magill sits a house that at first glance looks fairly normal.
Please look through the photos of this house https://t.co/Jc5h6CR5gB

— kanye wesfarmers (@NervousJungMan) September 7, 2019
The listing hints that there might be more to this property than first appearances, as it's titled: "Guarantee you will remember this property."
Further down in the ad, reads "History, excitement. Challenge your senses. If you are a scaredy cat, don't come." I am extremely intrigued.
Get ready for a rollercoaster as we tour through this creepy house of horrors:
What a delightful establishment. This looks like the perfect place to start a family.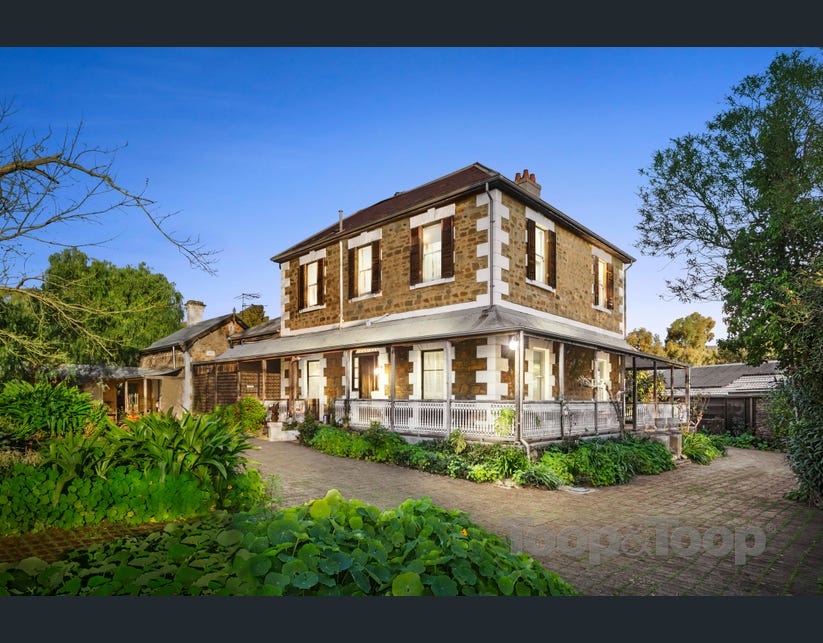 Sure, it's a little rundown but everyone likes a fixer-upper!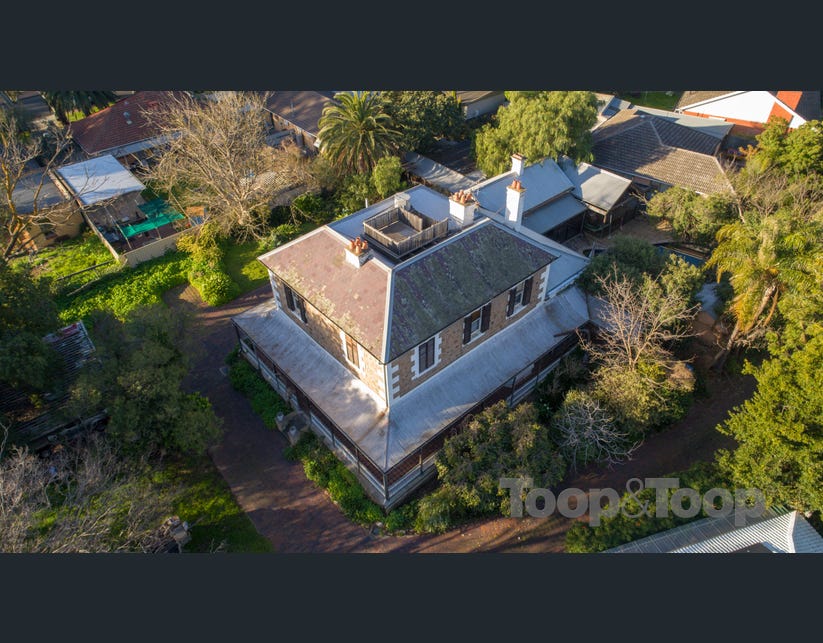 The inner decor is pretty dated but I like the vintage feel. How charming!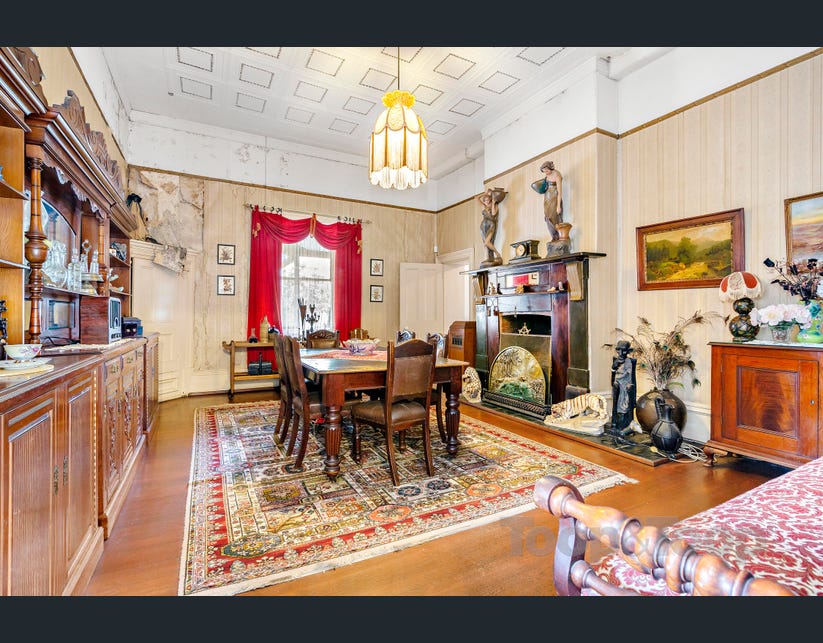 Okay, those blood red couches are a bit grim but let's focus on the positives! Those high ceilings! The hardwood floors!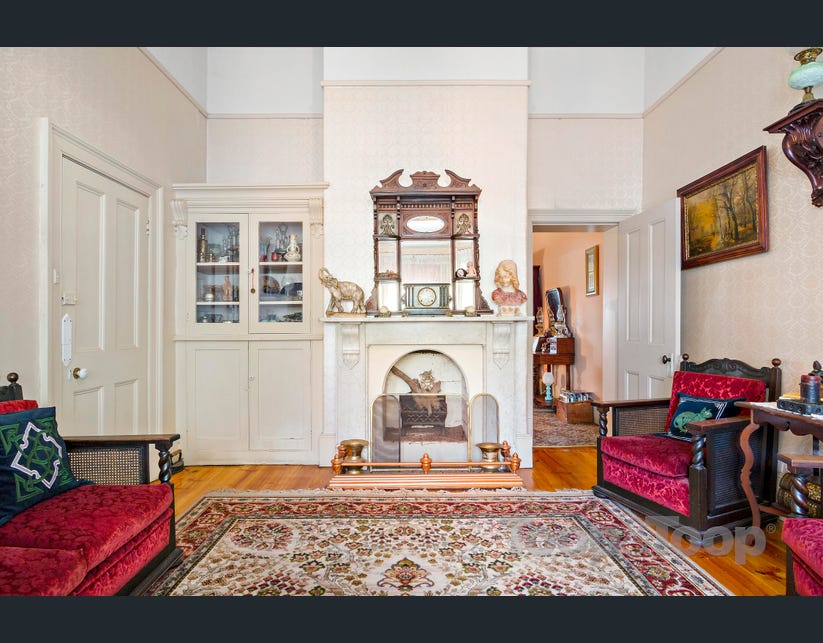 The wallpaper is a little creepy and yeah the corridors are a bit narrow but again, all of these minor details can be changed once you move in!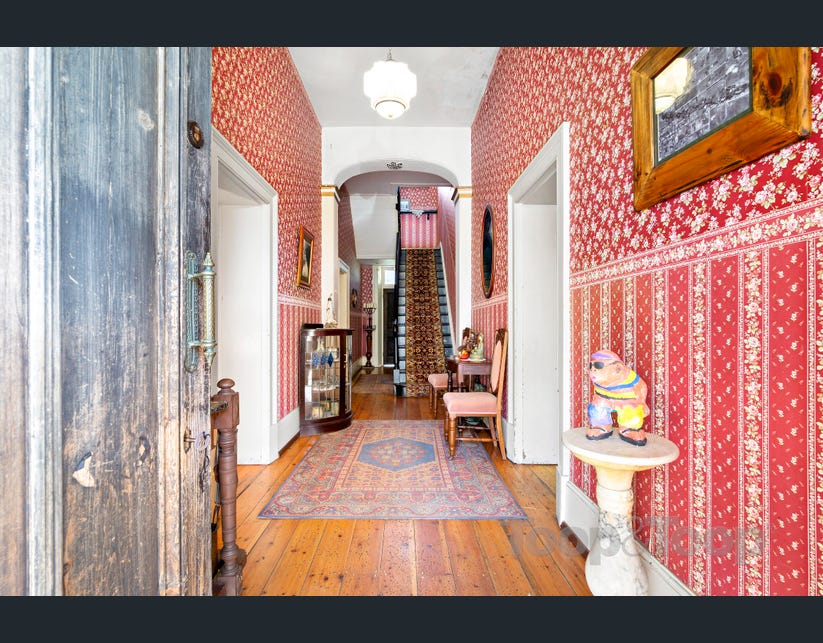 This is pretty much a dream house.
Wait a minute…
WHAT IN FRESH HELL IS THIS??!!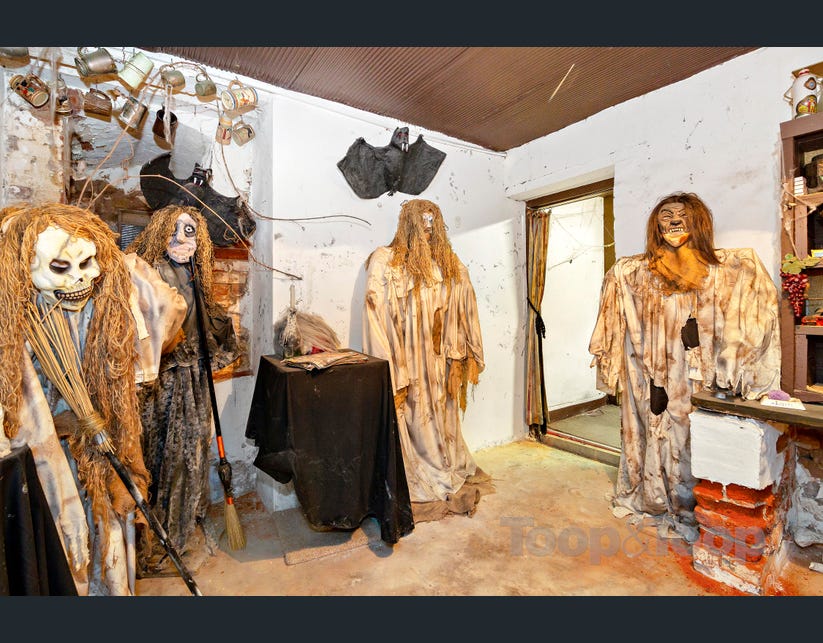 What are these skeletal ghouls and what do they want to do with my innocent soul?!?
KILL IT WITH FIRE!!!!
Woah, I'm glad that's over.
I'm sure that room was just a one-off. Maybe a room dedicated to Halloween? Who knows? Let's continue, it will only get better from here.
WHAT IS HAPPENING IN THIS HOUSE?? WHY DID I SEE THIS IN MY NIGHTMARE LAST NIGHT???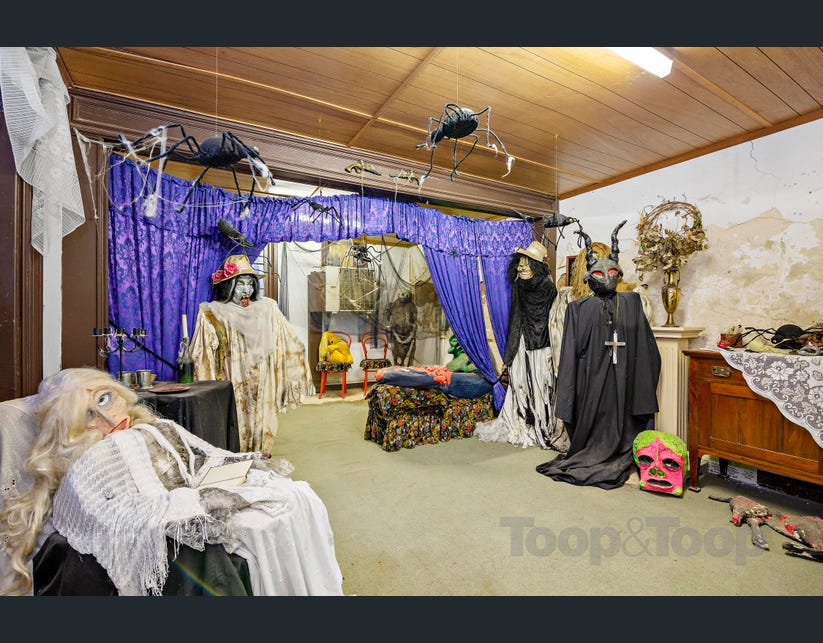 This is what I see in the corner of my room when I get sleep paralysis.
Phew! That's over.
On to the rest of the house! Here is a nice enough room! Yes, a bit off-putting that there's a random Alice Cooper poster on the wall, no shade, but I'm more of a Black Sabbath fan myself.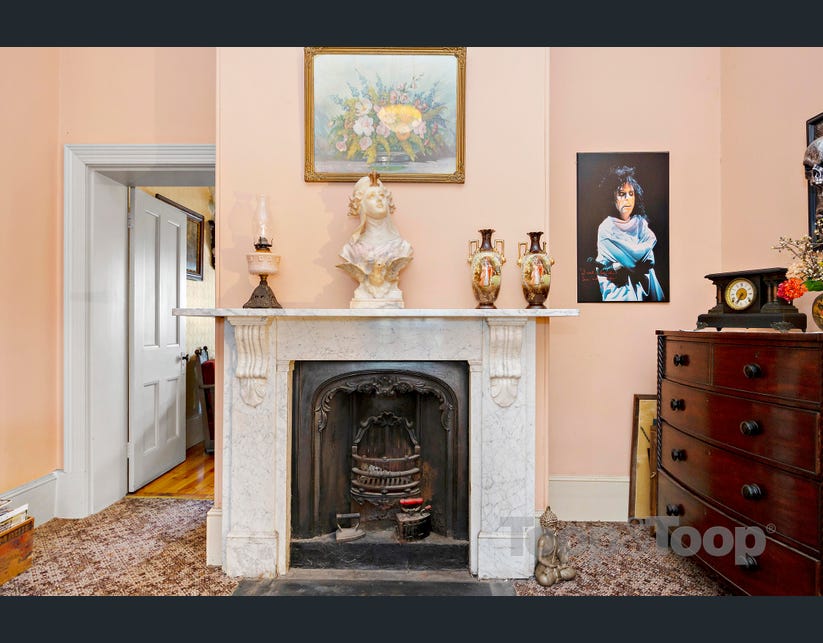 I can feel that the dark energy in this house has finally gone.
WAIT…..WHAT IS THIS TORTURE DUNGEON?!?!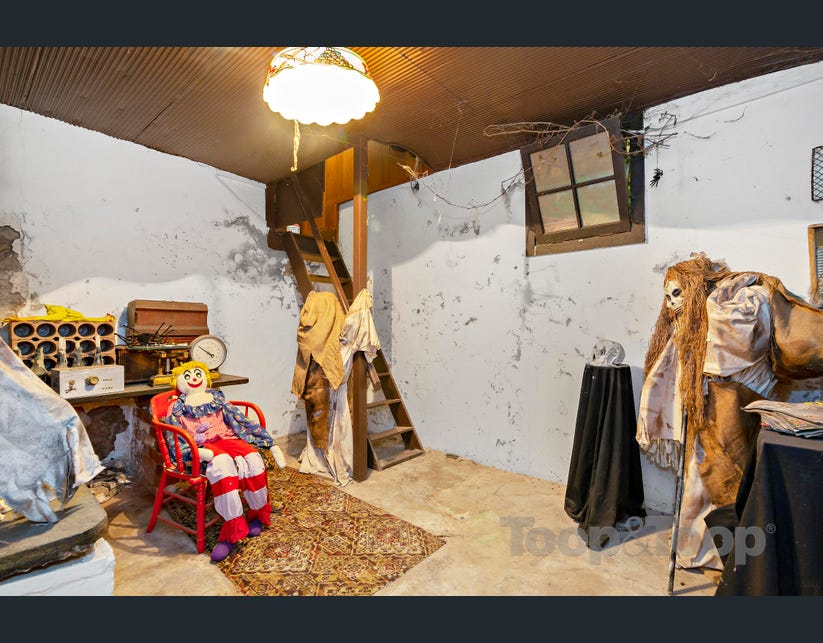 What is that cloaked figure in the corner? What is that hunched over creature doing and why have I become its slave?
How is this clown scarier than three hours of watching IT: Chapter 2????
Okay it's over. We're back in a safe space now.
Obviously people on the internet have lost their damn minds over these images. This house is cursed and whoever moves there is in for a life of tortured misery.
Pros:
-Gorgeous bathroom
-Beautiful porches
-Alice Cooper pictures

Cons:
– some work needed on a few of the ceilings
– SOUL FILLED MURDER SCARECROWS
– garage is not enclosed

— Barry Ring (@BarryRingActor) September 7, 2019
Never change, Australia and its peoples:https://t.co/p295juy5YS pic.twitter.com/JT4TbccNr4

— Rob H&ynes (@RobOnABike) September 7, 2019
I'm not saying "here be evil spirits" but, okay yeah, that is what I'm saying https://t.co/IyHTHXLzir

— Mona Trimble (@TrembleTrimble) September 7, 2019
Funnily enough, the real estate agent's video tour of the property has coincidentally edited out any evidence of the three murder rooms.
I wonder why?