Dating Dilemmas: How Long Should You Message Someone Before Meeting IRL?
It happens almost every time I open a dating app. You're messaging someone for the first time, and after a few back and forths all of a sudden they drop, "Do you want to meet up for a drink?". You're left to wonder to yourself: how did we get here so fast?
Deciding how long to wait until you meet a dating app match is a deeply personal decision. For some people — especially those seeking a no strings attached hookup — it might be fine to just message a handful of times before organising to meet up. You do you, bby.
But for other people, like myself, deciding to meet up is not a decision made lightly. I want to build rapport with someone, and I want to know the basics of who they are – without this, a meetup can feel like you're going in blind. This adds even more anxiety to an already daunting activity: the dreaded first date.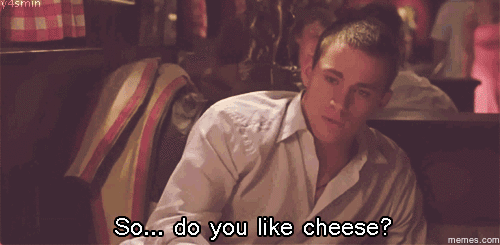 For many people, but especially women, messaging on dating apps before meeting IRL isn't just an issue of seeing if you vibe first — it can be one of safety. Does this person show any obvious red flags? Would you feel comfortable sharing space with them, being alone with them, or going back to their house?
It's obviously unfair and unacceptable that this is something women are forced to think about, but we have good reason to be concerned. A study led by Janine Rowse from the Victorian Institute of Forensic Medicine found that most sexual assaults from dates arranged through dating apps happen on the first face-to-face meeting and the majority were at the alleged offender's house.
In the study, Dr Rowse warned that messaging someone can give the victim a distorted feeling of familiarity. "It's been described as the online disinhibition effect, where you have a heightened feeling of trust after communicating with someone," she said in the study.
In this age of catfishing, where someone's entire identity can be constructed online, it's important to take a few extra steps to ensure that you know the person you are meeting.
Here are a few things to consider when deciding if you're ready to take the plunge and meet IRL:
How frequently do you talk?
It's not always about how many days or weeks you've been talking to this person, but the frequency of the messages. I could be messaging someone for three weeks, but have literally only exchanged a few messages about their dog and the title of my favourite Fall Out Boy song.
Every time a dude starts a conversation with me on a dating app and then stops answering mid conversation I grow stronger and more powerful.

— nicole byer (@nicolebyer) June 15, 2019
Whereas I could also message another person for only a couple of days, but if the messages are super frequent and consistent, I quickly learn a lot about the person. Lucille McCart, Bumble's APAC Communications Director, spoke to Punkee about how long it typically takes for two people to vibe when messaging.
"Sometimes you can form a great connection with someone after only talking for a short time, other times the conversation might not move as fast or you might take a bit longer to feel like you are getting to know someone. Both options are fine, and don't feel pressure to move at any pace other than the one you are comfortable with," McCart told us.
While it's best to wait until you feel familiar with the person, waiting too long can sometimes result in you or your match losing interest. Director of Relationship Science at Hinge, Logan Ury, tells us that often it's better to just take the plunge in the first week of messaging. "Four to five days of chatting before you initiate the date is often the sweet spot. It gives you enough time to build that foundation of trust, but it's not so long that the momentum drops off."
Make sure you know all the important stuff about your match:
When it comes to messaging, it's not always about the quantity of messages, but the quality. Sure, I could message a dude for two months, but literally all we do is take turns asking each other how our weekends were. "Did you have a big one? I'm so hungover!" sent back and forth until the day we die.
"Use the first few messages to get to know the person more. Ask them questions and start to discover who they are," Ury told us. "Don't be afraid to be vulnerable — that's how we build connections. One way to get to the date faster is having better conversations on the app. Give your matches details that help spark conversation and allow them to get a better sense of your personality."
Open dating app
Respond "I'm good you" to 15 "hi how are you?" messages
Close dating app
Repeat

— Erika W. Smith (@erikawynn) March 3, 2020
Unsure if you have enough info to decide if you're ready to meet? McCart has some solid advice: "I think it's helpful to try and describe the person you'd like to meet up with to a friend — if you don't have enough information to give a good description of them (what their interests are, what they do for work, what neighbourhood they are from etc.) then maybe you should ask a few more questions before considering an IRL date," she said.
That being said, don't overshare:
While you want to give your match a sense of your personality and interests, they don't need to know everything about you. Until you meet IRL and you decide you can trust them, keep some details to yourself. "Be careful what you share — keep things like your home address private, just in case the first meeting doesn't go well and you'd like to take a step back. That can also be applied to the photos you share on your profile — if you can, avoid making places that you frequent too obvious," said McCart.
Look out for red flags:
No one wants to waste their time, and there's nothing worse than getting to an IRL date just to realise you're on different pages. You can avoid this by looking out for red flags in messages. For example, if you're seeking a serious relationship and they're sending you jokes about wanting a casual fling, this might not be the right match for you.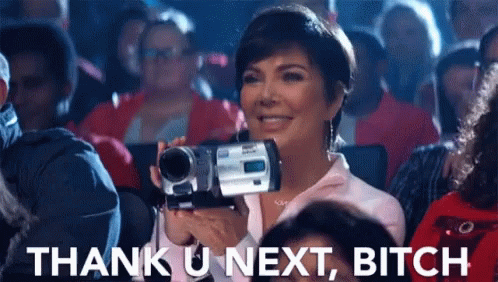 "Double-check that you feel comfortable with their interests and expectations. For example, among Aussie Hinge users who report feeling pickier about their matches during the pandemic, 93% say it's because they don't want to waste their time on the wrong person. If you discover someone's intentions don't align with yours, don't waste your time. Let them know you're not interested and move on to the next match!" Ury said.
There are, of course, even more serious red flags to look out for. "There are the obvious red flags — like asking for detailed personal or financial information, or overly aggressive or pushy behaviour — but people should also trust their judgement if something doesn't feel right. Even if it is something small, if it doesn't feel right to you remember that you have no obligation to meet up with a match if that is not what you feel comfortable with," McCart told us.
If your match's messages cross a line, make sure you flag their profile with your chosen dating app.
Get your social media stalk on:
Messaging is great, but getting social media to backup what the person is telling you is even better. You'd be surprised with how much you can find on someone if you have a few pics, their workplace or their full name. If you need some guidance, watch a few episodes of Catfish and you'll feel like Nev in no time.
"Get your detective on – there is ZERO shame in 'the stalk'. Checking someone's social media profiles to make sure they are who they say they are is totally normal — and will raise a red flag if it doesn't add up to what they've told you in conversation," McCart said.
If you're not sure, think about doing a video call first:
If 2020 taught us anything, it's that we can get a lot done virtually — even dating. If you're unsure about meeting a match, having your first date virtually can be a good way to not only break the ice, while ensuring that the person you see on camera matches their profile. "Do your verifying — on Bumble you can ask a match to verify themselves using our photo verification tool, and a quick voice call or video chat through the app also goes a long way in making sure everything feels the way it should," McCart told us.
Hinge's Ury agreed, saying, "Virtual dates are a great way to meet someone in a safe, low-pressure environment before you go out in person. In fact, 42% of Hinge users in Australia find video dates easier to arrange than in-person dates. They allow you to get a better sense of your match and confidently decide who you want to take the next step and meet in person."
Video dates are also ideal because you can wear pyjama bottoms and your match will be none the wiser.
If you do decide to meet up, do it safely:
You did it! You committed to meeting up. Congrats! I'm really proud of you. You just need to decide where to have your first date and Bumble's McCart has some words of advice on protecting your own safety when meeting IRL. "Meet in a public place — public places carry fewer risks are usually more fun for a first date anyway! Meeting somewhere with staff also means you can ask them for help if uncomfortable situations arise. Plus, dates with an activity usually provide a great way of getting to know each other and breaking the ice," she said.
"Tell someone you trust your plans — whether it's your mum, your roommate, or your entire group text of BFFs, tell someone where you're going and who you're meeting, and let them know when you get home. If it makes you feel more comfortable, you can even send your person a screenshot of your date's profile for good measure. You can also temporarily share your location on your phone with your inner circle."
Now, go forth and date!!