Dear TV Execs, We've Created The Ultimate Reality TV Show. You're Welcome.
There's no denying it any longer: It's reality TV's world and we're just living in it.
If you're one of those people who doesn't spend numerous nights a week watching Aussie reality TV for "work" or "fun" then this post is probably not for you. Don't say I didn't warn you.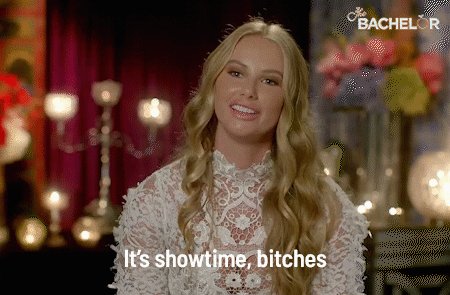 But if, like me, you are someone who basically lives their life around shows like MAFS, The Bachelor, Love Island and Survivor, then you'll understand. You love it. You live for it. But my god, there's no breathing space.
Let's be real – the reality TV cycle is fun, but it's a heavy cross to carry.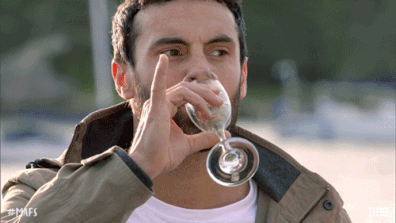 You start your year with Married At First Sight, before heading to paradise for BIP, before waiting in anticipation to see who the Bachelor will pick, followed by the Bachelorette, and somewhere in between there are people on islands either fighting for survival and $500,000, or fighting to remain in a mansion with other hot singles for the chance of love and/or prize money.
In the words of queen Abbie Chatfield: It's a lot.
I woke up in a cold sweat the other night screaming, "BUT WILL SNIFFING A MAN'S SHIRT REALLY LEAD ME TO LOVE TRISH… REALLY?!" Sometimes I mourn the time I lost to the Honey Badger. One day I was home, sick in bed, and rewatched (for the 7th time) Matty J tell Laura Byrne he loved her. There were tears from all three of us.
I no longer know what a normal life outside of reality TV looks like. If I'm not sitting down live-tweeting at least 2-3 times a week, I fall into a mild panic.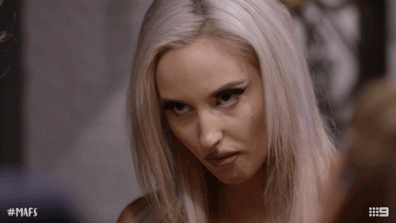 In this mildly panicked state, I dared to dream: What would happen if we merged all our favourite reality shows together?
Maybe they could combine these shows and put all these people on an island to date then perform for each other wearing masks

— Tahlia Pritchard (@Tahls) September 26, 2019
So TV execs, important industry people, the holy light of Osher – I have a pitch for you: It's time to combine all our fave reality TV shows.
---
Step one: Concept
OK, there are a LOT of shows to choose from, so it'd make sense to take parts of the most hyped shows of this year: Married At First Sight, The Bachelor (and Bachelorette), Love Island, Survivor, and I am adding The Masked Singer because why the hell not?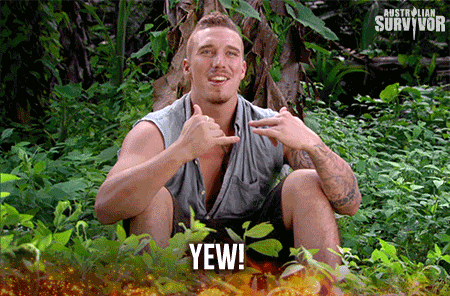 16 eligible singles are shipped off to an island together to find love. But also to survive.
Except they're in masks.
Split into teams, they go through Survivor-style challenges, and if they win, they get to enter the Love Island mansion for a couple of nights with the other singles, while the remaining team goes into a tribal council. No one is allowed to take their mask off.
Alliances are made, couples are formed, roses are given out each week in a hectic rose tribal council. Osher is whispering. Sophie is looking like a glamorous angel. Jonathan LaPaglia and his arms are just standing there looking foreboding, and the experts from MAFS are watching it all unfold on a TV somewhere giving excellent commentary such as, "mmm but can one really trust their masked spouse or is the mask a metaphor for always hiding from intimacy?"
Those left roseless have their torches put out, masks taken off, and head back to Bachelor In Paradise to try their shot with the other eliminated singles.
The three last remaining couples, then have a choice to get married – please remember, they're still in masks. It's Married At First Sight, baby! Once married, they can remove their masks and see who they've decided to commit too, thus deciding whether to split the prize money or not.
Step two: Title
The natural step would be a mash-up of all the titles as they are. "Can you SURVIVE being MARRIED to a BACHELOR while stuck on a LOVE ISLAND… MASK??"
Obviously this is not very catchy.
For now, we'll stick with The Great Reality Love Mash, a tasty side that no one in their life has ever once ordered. I am open to suggestions and will amend this post with the best ones that come through the Facebook comments.
Step three: Cast
There are a few options here: go for complete randoms, have champions (reality stars) vs. contenders (everyday plebs like me or you), or just have an All Stars cast list of ex-reality stars thirsty for fame – I mean, there's a lot to choose from.
The reality TV circle is a tangled web. We can't pretend that we believe that all those ex-Bachy people met for the first time on BIP and haven't bonked in a previous life.
This is why I suggest we must go for a Champions Vs. Contenders vibe. Maybe a non-famous person (me) will find love with prince charming Todd King? Maybe someone from MAFS has already been to Bill's dog park and we'll find out on this show? Maybe the Honey Badger will burst out of the wilderness, ready for another shot or at least, another thot?
Who knows. The options are endless.
Step four: TV Gold
Boom.
I guess the networks may fight it out for who has the rights to the show. Or maybe they'll all just show it at the same time across all channels so we'll have no choice but to tune in?
All I'm saying is I'm ready for season two, which is Reality All Stars Vs. Reality TV Recappers.
Bring. It. On.