Disney Just Revealed The New 'Incredibles 2' Cast And This Is Gonna Be Good
Disney and Pixar has finally shared some juicy details about the upcoming sequel to The Incredibles and from the looks of things it's going to be worth the wait.
It might be nearly 14 years later but the good news is the bulk of the O.G. cast is back in action in their iconic Incredibles roles.
We've got Papa-Incredible Bob (voiced by Craig T. Nelson) taking on the domestic heroics of home life (including getting a handle on baby Jack-Jack's emerging superpowers) with Violet (voiced by Sarah Vowell) and Dash (voiced by newbie Huck Milner).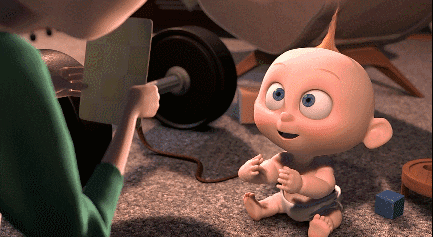 Meanwhile, Helen AKA Elastigirl (voiced by Holly Hunter), is going to be in the spotlight leading the film's heroic adventures. Hell yea Elastigirl!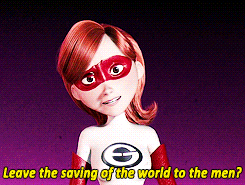 I don't think so.
Samuel L. Jackson is also returning as our man Frozone, as well as our fave fashion dictator Edna Mode, who will be once again voiced by the film's writer and director Brad Bird.
Disney got around the face-art matching meme to give us a peak at the new cast and characters.
But the fresh faces are what's realllly exciting. One Tree Hill fans will be stoked to see Sophia Bush (AKA it-girl Brooke Davis) joining the cast as Voyd, a younger, eager "wannabe" Super and Elastigirl fangirl.
Plus, Breaking Bad star Jonathon Banks has signed on to play government agent Rick Dicker so this is something to look forward to!
We've also got Isabella fucking Rossellini getting amongst the Pixar action as a foreign Ambassador fighting for the Super's rights.
Bob Odenkirk and Catherine Keener will also be joining the cast as the voices of Winston Deavor and Evelyn Deavor, a telecom maverick and a tech genius with an infatuation for Supers and unclear intentions…
The Incredibles 2 is set to come out this June, so get ready for some sweet sweet Pixar nostalgia and Superpowered action.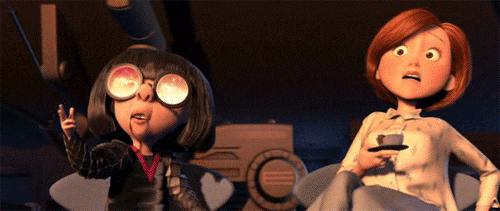 Get Punkee's Bachelorette Recap Alerts!