'Drag Race Down Under' Is Finally Confirmed & These Aussie Songs Need To Be Lip-Synced
Ladies and gentlemen, start your engines. RuPaul's Drag Race Down Under is coming to Stan this year and we can not wait.
The heavily anticipated Australian spin-off of RuPaul's Drag Race will run over eight episodes and feature some of the most talented drag queens from Australia and New Zealand.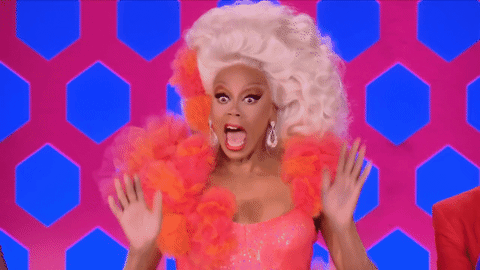 And while this news has us buzzing, I've been doing a little brainstorming of all the songs I'd like to see lip-synced on the show. Let's be real, the Aussie pop queens have been pumping out bangers since the dawn of time, and it's time they got the love and appreciation they deserve with a little resurgence.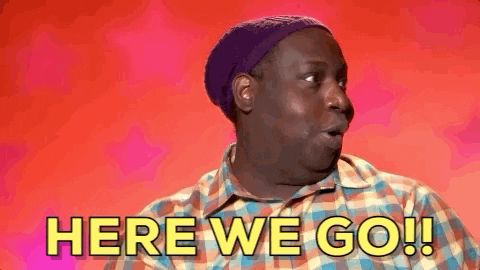 So, without further ado, these are all the songs that I demand to show up on Rupaul's Drag Race Down Under at one point or another. Keeping in mind there are only going to be eight episodes, I will accept any of the following options.
Here Are All The Lip Syncs We Better See On RuPaul's Drag Race Down Under:
'Untouched' – The Veronicas
An obvious choice. This song needs to not only be a 'lip sync' song but be the finale episode 'lip sync-for-the-win' song. There is no other song in Australian culture which is more iconic or more recognisable. Just imagine the air violins the queens will play!
'Strawberry Kisses' – Nikki Webster
If Nikki Webster is not a guest judge during a 2000 Olympics-style maxi-challenge, Imma throw hands.
'Poison' – Bardot
Last year marked 20 years since the debut of Bardot and boy, did the Bardot stans show up. Why not capitalise on this hype and showcase a lip sync to their only good song? Oop.
'This Time I Know It's For Real' – Young Divas
Speaking of girl groups, we need a lip sync track to these Aussie Idol alumni. While there are plenty of options to choose from, I firmly believe that a performance to their debut track, 'This Time I Know It's For Real' is sure to send the gays into euphoria.
'Who The Hell Are You' – Madison Avenue
Can you just imagine a Ru-veal of a glass of water to callback to the greatest ARIA Awards moment of all time? I can't wait.
'Chains' – Tina Arena
Who doesn't love a good ballad? And this song is the greatest Aussie ballad of all time. If a queen walked on to the main stage in chains and broke free, it would be an instant win in my book.
'Torn' – Natalie Imbruglia
If the rights for 'Chains' are too expensive, Imbruglia's 'Torn' will also be an adequate ballad for a dramatic lip sync moment.
'Can't Touch It' – Ricki-Lee
I firmly stand by my belief that 'Can't Touch It' is Australia's 'Crazy In Love'. As a result, if Drag Race wants to get a party started, they're gonna need the help of Ricki-Lee.
'Believe Again' – Delta Goodrem
If there isn't a musical maxi-challenge which is dedicated to the life of Delta Goodrem, the producers will have not done their job properly. But, having said this, I will happily accept one of her bangers as a lip sync song instead. When it comes to Delta, she almost has too many songs to choose from. But, the dramatics of this song, in particular, would make for one epic showdown.
'Burn' – Jessica Mauboy
Jessica Mauboy's back must be sore from carrying the entire pop industry for the past decade. Honestly, we owe it to this queen to give her an international platform for her hits. I reckon a lip sync to 'Burn' is what Jess needs to prove that her songs really do stand the test of time.
'Chandelier' – Sia
She's Australia's biggest export right now, so it only makes sense that Sia is at least one of the lip sync options. Honestly, given that the All Stars 3 finale opted for a pop ballad, I can absolutely see this tune being the finale's lip sync song.
'Kiss Kiss' – Holly Valance
Essentially what I am saying is, the producers of this show need to head to a So Fresh album for inspiration.
'Scar' – Missy Higgins
Girls of geometry assemble. In an ideal world, one of the queens would dress up as a triangle and they would try to squeeze through a circle on the main stage. Sorry, I don't make the rules.
'Voodoo Child' – Rogue Traders
Stop. Think about it. Just imagine the simultaneous death drops after the lyric "Here come the drums, here come the drums."
'Absolutely Everybody' – Vanessa Amorosi
I will accept this or somebody imitating Vanessa Amorosi for Snatch Game.
'Me, Myself & I' – Scandal'Us
It's probably easier to get two queens to lip sync to this than to squeeze all of Scandal'Us onto the judging panel.
Literally Any Song By Kylie Minogue (B-Sides Included)
This is not a joke. If the producers said that each week would feature a lip sync to a Kylie Minogue song from a different era that would be iconic.
Okay, that's enough speculation for now. The premiere date cannot come soon enough!