Dream Couple Adam Brody & Leighton Meester Say They Celebrate 'Seth & Blair Day' Annually
Apart from being the ultimate IRL TV couple, hailing from the noughties two greatest series' The OC and Gossip Girl, Leighton Meester and Adam Brody are just the two cutest people in the world.
Who could have imagined that the adorkable Seth Cohen could land the kween of the Upper East Side Blair Waldorf, but the the two have been dating since 2013 and even have a baby together. And no, their first child is not named after Josh Schwartz – the creator of the two TV shows that sent both actors to superstardom and into each other's arms.
It really should be, tho.
As if fans of the show weren't getting enough fanfic inspo, the pair have given their first interview as a couple with Entertainment Tonight. When asked about whether they find it weird that their television worlds collided, Brody joked that they think about it:
"Once a year, randomly, on our Seth and Blair day," he said. "It's good for a laugh."
Seth and Blair Day, you say? That sounds even better than Chrismukkah.
Meester went on to say that they both didn't think to deeply about it but appreciated that fans were excited by the perfect pairing.
"It doesn't excite us, I think, because we're just human beings… but it's exciting to us that it's exciting to you," she said. "It's cool."
IT IS COOL. WE ARE COOL.
Thanks Blair.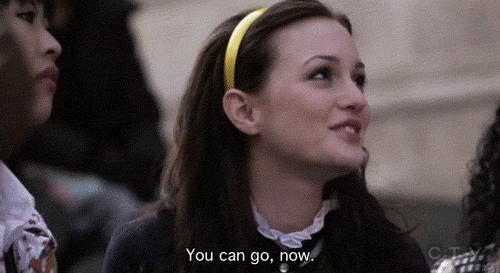 Get Punkee's Bachelorette Recap Alerts!