Here's Absolutely Everything We Know About 'The Hills' Reboot
Finally a series revival we can actually get behind! The Hills reboot is going to be event television and I haven't been this excited since Spencer Pratt blocked me on Twitter.
It's hard to believe that The Hills first aired in 2006. Over the span of six seasons it well and truly entered our hearts and tbh, it never left. I'm personally still filthy with LC for not going to Paris.
While a few sucky people won't be coming back for the new eps, most of the OGs will return. We've scoured the interwebs to find out absolutely everything we could about the reboot of The Hills: New Beginnings.
What will the series be about?
It's been over eight years since we last caught up with the gang in LA and a lot has changed. For one thing, some of them have spawned children. Spencer and Heidi have a one-year-old son, Gunnar Stone, while Whitney Port also has a son named Sonny, who could possibly make a cameo.
Audrina Patridge shares a two-year-old daughter Kirra with her ex-husband Corey Bohan. It is unknown if the toddler will make any appearances as the exes are currently in the midst of a nasty legal battle over the issue.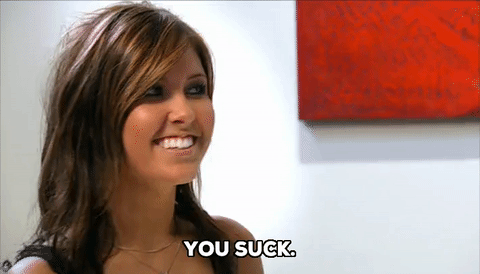 While we can expect at least a couple of kids to be involved (hopefully Enzo makes a comeback!), it is also rumoured that the main storyline will revolve around Brody Jenner. Page Six is reporting that the new series is "very Brody Jenner centric," with an insider adding "The cast is circling around him and his friends."
If you recall, Brody was the dude that broke the hearts of most of the ladies on the show so bring forth the drama, we say.
Who will be back?
Here are all the OG cast members that are so far locked in to return:
Audrina Patridge
Stephanie Pratt
Spencer Pratt
Heidi Montag
Whitney Port
Brody Jenner
Justin Bobby
Jason Wahler
Frankie Delgado
Who won't be returning?
Sadly the series' two leading ladies Lauren Conrad and Kristin Cavallari won't be returning to the series. While we don't know why Lauren will be a no-show, Kristin now has her own reality series Very Cavallari on the E! network.
LC's longtime bestie Lo Bosworth is also not planning to reunite with the old gang.
What new peeps are coming on board?
To the surprise of well, everyone, The O.C.'s Mischa Barton is joining the show and yep, this is the life we live. If you're wondering wtf Mischa has to do with The Hills well *cracks knuckles* if we cast our minds back to 2004 a little show called Laguna Beach came along, which was inspired by The O.C. Those playing at home will know Laguna Beach gave birth to The Hills and was Conrad's spin-off series.
Maybe I'll just let Mischa explain.
Along with the iconic video clip, she wrote:
"I'm joining the cast of The Hills. When MTV approached me with the chance to be a part of the reality show that was inspired by The O.C., it felt like the perfect opportunity for an irresistibly inviting new chapter."
According to this pic shared by Stephanie, it looks like filming has already begun.
We don't exactly know in what capacity Mischa will be involved but we're jazzed either way. In another random move, according to People Magazine Tommy Lee and Pamela Anderson's son Brandon Lee has also joined the cast. Cool?
When will it air?
The Hills: New Beginnings is expected to air sometime in 2019. Check out the first teaser below: