Galentine's Day & Bromance Movies To Watch Cos Ya M8s Are Your Everything
As Valentine's Day rolls around and couples diverge on their nearest cinema to catch a rom-com, for singletons it can be a slightly awks time of year.
However, just because you haven't locked down a boyfriend/girlfriend doesn't mean the day isn't worth celebrating with the other people you love. Like your mates. Whether you're looking for a movie that'll get you in the Galentine's Day mood or just wanting to watch films about a blossoming bromance, we got you covered fam.
Here's Punkee's guide to movies to watch when you want to celebrate the real love of your life: ya m8s.
Bridesmaids
This is the film that really started it all, in terms of proving that comedies revolving around funny AF women are not only great but can make a great deal of bank. It's still absolutely hilarious and quotable as hell.

---
I Love You, Man
A much-needed movie about the importance of having friendships separate from our romantic relationships. It also gave us an excellent goodbye phrase, we should all use to this day: "Laters on the menjay."

---
Sisterhood of the Traveling Pants
This ultimate girl flick revolves around a group of friends and a magical pair of jeans. It also helps that every woman in this movie went on to huge career success of their own. This awesome foursome are iconic.
---
Superbad
Jonah Hill and Micheal Cera's friendship was made for the silver screen, and 2007's Superbad was the perfect representation of what high school parties are actually like for some of us. A messy, embarrassing, drunken disaster.
---
Spy
We learnt from Bridesmaids that Melissa McCarthy and Rose Byrne together make movie magic and Spy is an absolute laugh machine and is a thoroughly underrated comedy classic.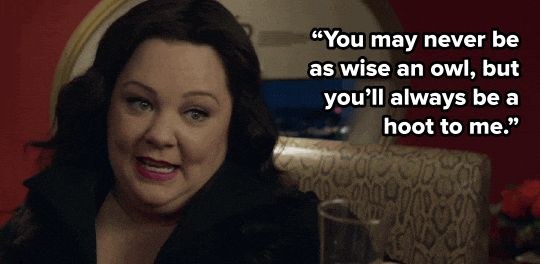 ---
Wedding Crashers
This is the ultimate buddy comedy, with Owen Wilson and Vince Vaughn playing, well… Owen Wilson and Vince Vaughn, two besties that spend their free time pretending to be wedding guests.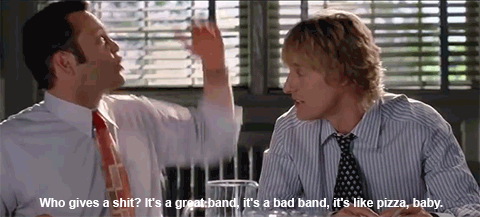 ---
Pitch Perfect
If you love films that champion female friendship BUT also happen to froff over an acapella jam sesh, this is the film for you. The sequels all got a bit silly (aka shitty) – so stick to the original.
---
21 Jump Street
Channing Tatum and Jonah Hill play cops and besties that have to go back to high school in an undercover op, and obvious hilarity ensues.
---
Clueless
This list is obvi incomplete without including the ultimate girl gang flick Clueless. If you didn't learn all about friendship from Cher, Dion and Tai, then where TF did you grow up? Bestie goals 4eva.
---
Step Brothers
While we're talking about bestie classics, we can't leave out Step Brothers. I can't recall a better team than Will Ferrell and John C. Reilly on screen, they've since tried to recapture the magic but it's never been the same.
IT'S THE FUCKING CATALINA WINE MIXER.