The Boys In 'Girls', Ranked
Seminal '00s TV series Girls has just celebrated its 10 year anniversary.
The Lena Dunham created HBO series aired for six seasons and first premiered back in 2012. While some of the show's subject matter and representation hasn't aged particularly well, it still holds up as one of the most relatable depictions of women navigating their careers and relationships in their mid-20s.
Like its predecessor Sex and the City, Girls revolved around the lives of four women: Hannah, Marnie, Jessa, and Shoshanna. Each character was deeply flawed, neurotic, narcissistic, annoying, yet ultimately loveable. Plenty has already been written about the girls in Girls — and especially Dunham's controversial protagonist Hannah — but we thought it was time to talk about the boys.
From the boyfriends to the gay best friend, we've painstakingly rounded up all the main boys that featured in Girls and ranked them accordingly.
The boys in Girls, ranked:
16. Booth Jonathan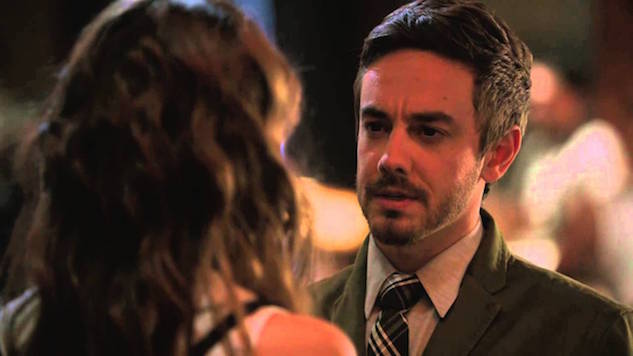 This was the pretentious conceptual artist that Marnie was obsessed with in Season 1, and they flirted a bit while Marnie was still dating Charlie. He returned in the following season where he locked Marnie inside his interactive exhibit and for some reason, this led to them having sex. Marnie thought she was dating Booth when he asked her to host a party with him, but instead he treated her like one of his staff.
Marnie eventually came to the realisation that they were never together and leaves his apartment while he threw a tantrum about hating all his friends. He was truly the worst of the worst.
15. Desi
Beginning with the first loser Marnie dated and ending with the last, Desi was a gaslighting, manipulative, philanderous softboi. The singer-songwriter-actor met Marnie when he was already dating Clementine, and the two started an affair while writing songs together.
He continued to date Clementine while sleeping with Marnie and the only reason his relationship ended was because Clementine revealed she cheated on him. Desi was inconsolable as he vented to Marnie about Clementine's betrayal, before claiming that he ended the relationship. Desi and Marnie later become engaged and got married, but their marriage is plagued by Desi's drug use, irresponsible financial decisions, and just generally being a terrible human being.
After a chance encounter with her ex-boyfriend Charlie, Marnie ends their marriage. Good riddance.
14. Thomas-John
It's wild to think that Jessa was married for a quick minute, but I haven't forgotten her truly random relationship with venture capitalist Thomas-John. He was basically everything that Jessa hated about New York's classism, and she met him out with Marnie on a drunken night out where he tried to convince the women to have a threesome before screaming at them for spilling wine on his designer rug. It then came as a surprise that all of a sudden Thomas-John and Jessa got hitched out of the blue at the end of Season 1.
By the time Season 2 began, the couple were no longer in wedded bliss. They fought constantly, as they quickly realised they knew nothing about each other. Their marriage ended after Jessa overshared about atheism and her history of heroin use during dinner with Thomas-John's religious parents. In a fight afterwards, he accused Jessa of being a gold digger, so she shattered his humanitarian award.
13. Ace
Fresh from her short-lived marriage with Thomas-John, Jessa then became enamoured with Ace: Mimi-Rose's ex, a girl who was dating Adam at the time. This man actually walked around with a toothbrush hanging out his mouth, and when he met Adam, he told him that he planned to steal Mimi-Rose back. Super normal! Ace then used Jessa as a prop to make Mimi-Rose jealous, and Jessa being in her chaos era, happily played along.
It was an extremely toxic dynamic. Thankfully, Mimi-Rose dumped Adam and Ace, and we never saw either again.
12. Jasper
Season 3 of Girls is a dark arc for Jessa who bounces from rehab to being strung out on coke for the bulk of the season — and none of this is helped by her bad influence friend, Jasper. Jessa and Jasper's drug-fuelled dependence on each other got so bad that Shoshanna called Jasper's daughter to help her stage an intervention to seperate the two.
11. Fran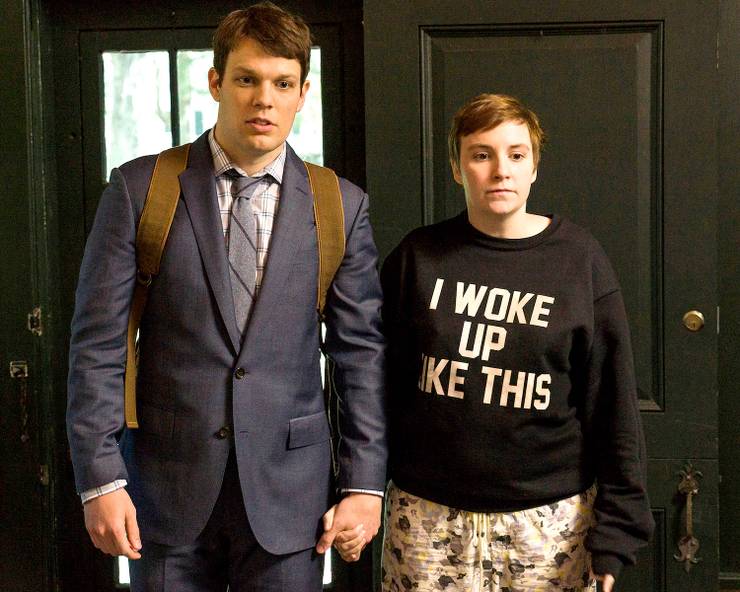 Aside from Adam, Fran was Hannah's longest relationship in the series. They met during Hannah's brief stint working a a teacher in Season 4, getting off to a bad start when Hannah attempted to use Fran to make Adam jealous, as he had just started dating Mimi-Rose. They don't start dating properly until Season 5, but their relationship never feels quite right. Fran revealed that he masturbated to images of ex-girlfriends, rather than the photos Hannah sent him, and he criticises her constantly over her personality traits and how she acted.
Their relationship finally imploded at the beginning of an RV trip together, with Hannah literally fleeing from Fran to hide in a public toilet block.
10. Dill
Elijah finally got a love interest in Season 5, but sadly he turns out to be a total err… well, total dill. Dill was a news anchor for a TV network who met Elijah at a bar, and the two eventually started dating. However, Elijah found out that Dill was also dating other people. Eventually Dill ended things with Elijah by telling him he's looking for someone who is "less aimless". Savage.
9. Scott
Other than Ray, the only other love interest Shoshanna ever entertained was Scott. He was a young Harvard Business School graduate running an instant soup startup who met Shoshanna when interviewing her for a job. She spent the interview berating his business, but Scott was clearly charmed as he asked her to drinks.
During their date, Scott joked that he didn't want just a "trophy girlfriend", preferring someone ambitious he can watch reach their potential. They dated throughout Season 4 until Shoshanna moved to Japan — much to the annoyance of Scott. She kept seeing Scott but quickly lost interest in him, instead becoming drawn to Japanese coworker Yoshi, and she eventually dumped him.
8. Paul-Louis
Paul-Louis made a small cameo but a huge impact as the father of Hannah's baby. She met him as a surf instructor while on a work assignment for Slag magazine to immerse herself in Hamptons life. Hannah encounters Paul-Louis at the bar that night and they have sex back in his bunk bed before he told her he has a long-distance girlfriend, but clarified they're in an open relationship.
Hannah and Paul-Louis spent some time together enjoying the beach and it was the most carefree we've ever seen Hannah. When she returned to Brooklyn, she found out she was pregnant, eventually finding the courage to notify Paul-Louis on the phone. He was relieved to discover that Hannah wanted to raise the baby without him, and before hanging up, he suggested that name "Grover" for the child.
7. Sandy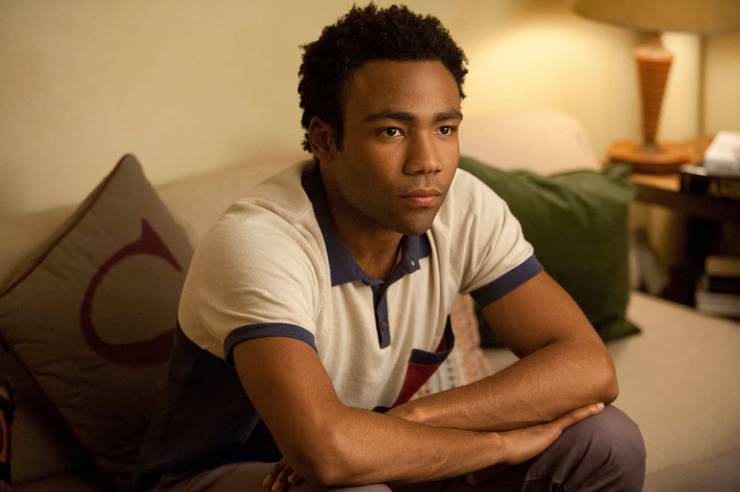 Yep, Donald Glover once starred in Girls for two episodes at the start of Season 2. He played Sandy, an academic who also happened to be a Republican, who dated Hannah briefly following her breakup with Adam. But things turned ugly when he criticised an essay Hannah had asked for feedback on, prompting Hannah to dump him citing their opposing political beliefs, as she was a staunch Democrat.
Sandy then accused Hannah of fetishising him and only wanting to date him so she could say she has a Black boyfriend. This sudden breakup was classic Hannah: leaning heavily on being self-righteous while being incapable of handling any constructive criticism.
6. Elijah
Hannah's gay bestie Elijah in many ways was the fifth Girls protagonist in the series and like the other four leading characters, he was often rather unlikeable. But by the same stroke, he was also a much more well-rounded character than the other men featured in the series. Introduced as Hannah's ex-boyfriend in Season 1, Hannah was shocked to find out that Elijah was gay.
Elijah appeared on and off throughout the series, flip-flopping between being a deeply loyal friend to Hannah — even being her housemate at one stage — then being irrationally harsh when feuding with her, or betraying her when he slept with Marnie. Elijah's most vulnerable and relatable sides was shown during his relationships, when he was rejected by pretentious brat Pal in Season 3, and struggled to convince Dill to commit to monogamy in Season 5.
5. Laird
Who would have thought Laird, Hannah's oddball turtle-owning neighbour, would become one of the series' most loveable characters? Laird debuted as Hannah's drug dealer, he supplied coke for an article, before she convinced him to have sex with her on a particularly messy night out. Laird returned as the father of Adam's troubled sister's Caroline's baby, which they named "Jessa Hannah Bluebell Poem" but typically went by "Sample".
At one stage, Caroline left Laird so he had to care for Sample alone, but she eventually returned.
4. Charlie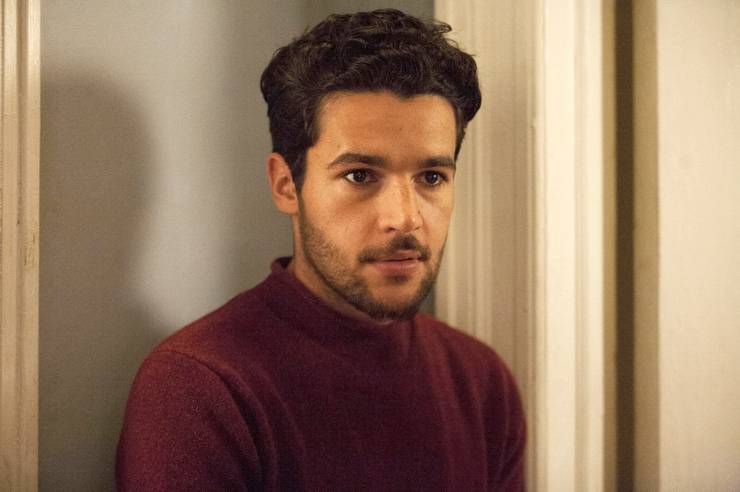 For many millennials, Charlie epitomised 'the one that got away'. Introduced as Marnie's boyfriend in Season 1, Marnie broke his heart after she started to feel smothered by him. Cut to Season 2 and their breakup inspired Charlie to develop an app to prevent users from contacting their exes, resulting in Charlie becoming super successful compared to Marnie whose career was floundering.
Charlie dated another woman, Audrey, but by the end of the season, he had reunited with Marnie. Their reunion was short-lived, as the actor playing Charlie, Christopher Abbott, abruptly decided to leave the series. This meant by Season 3, Charlie was nowhere to be seen, with Marnie revealing he dumped her out of the blue.
This might have been the end of Marnie and Charlie's love story, but he returned for one iconic episode in Season 5. Following his app tanking and Charlie losing all his money, he had since become a heavy drug user and lived in derelict government housing. Charlie also looked and acted dramatically different: he now had a beard, tattoos, and spoke with an accent.
Despite being married to Desi at the time, Marnie was drawn to this new Charlie. They spent a dreamy day gallivanting around New York, culminating in the two sleeping together. It's not until Marnie faced the harsh light of the following morning that she realised how Charlie was living. Marnie left Charlie's building, but with a newfound sense of purpose to end her marriage.
Charlie provided what Marnie needed and he was arguably the closest that Marnie ever got to finding someone who appreciated her… other than one other character who is still to come on this list.
3. Tad
Hannah's dad, Tad, went on a real journey throughout Girls. Tad could be selfish and inconsiderate, but deep down he was a kind and gentle person.
He began the series married to Loreen and had to cut off Hannah who had become dependent on her parents funding her lifestyle and paying her rent. He was a supportive father to Hannah throughout the next two seasons, and he came out as gay in Season 4. After briefly trying to continue his marriage, he eventually divorced Loreen, and ended up settling down in the final season with a boyfriend he met online.
2. Adam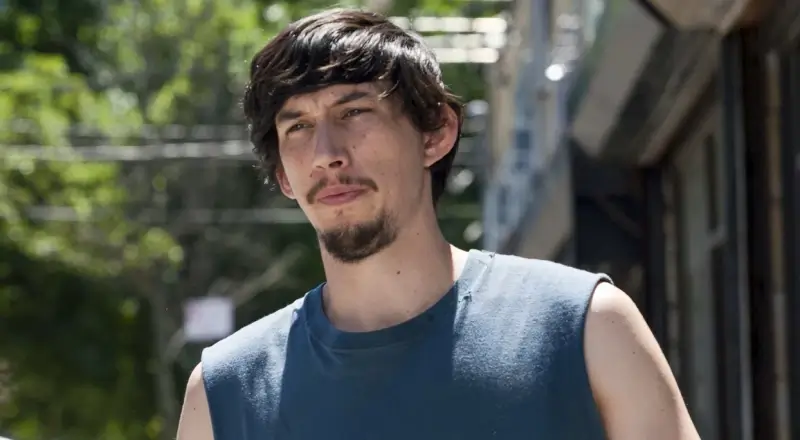 When it comes to complicated characters, you don't get much more layered than Adam. He began on Girls as Hannah's low-key creepy and directionless boyfriend, but eventually became a Broadway actor who had matured to become a pretty decent man.
Sure, he didn't always make thoughtful choices when it came to his ex-girlfriend Hannah, like starting a relationship with Mimi-Rose while in an open relationship with Hannah and even letting her move in… to Hannah's apartment. Not to mention how he started dating Hannah's best friend, Jessa. In the final season, he entertained what a life raising Hannah's baby might be like, but ultimately went back to Jessa.
But when it came to Adam's mistakes, they rarely came with bad intentions. Adam was a simple man who viewed the world a bit differently, which over time endeared himself to viewers.
1. Ray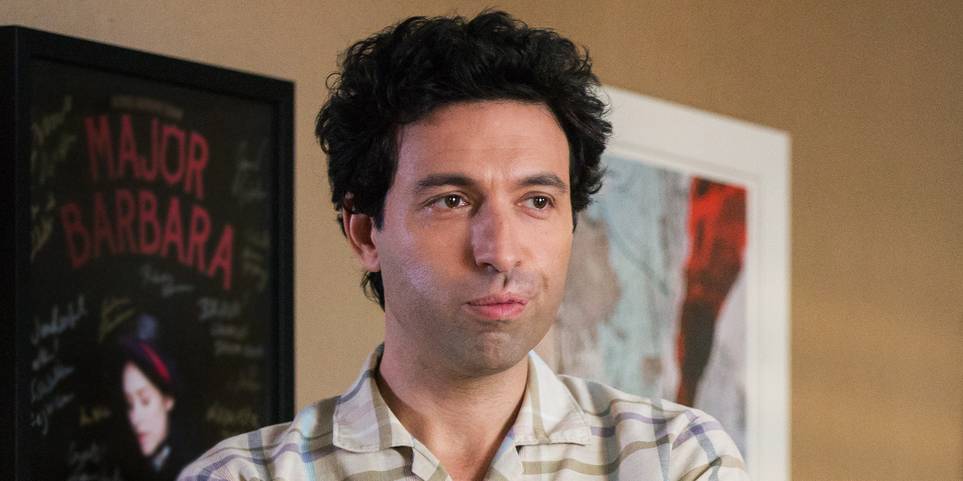 As if anyone else could claim the number one spot — Ray was the best. No other Girls character went on such a dramatic journey, beginning as a cranky coffee shop owner, ending as a kind, empathetic person in a healthy relationship. It wasn't all smooth sailing, he had a relationship with Shoshanna, then an on/off romance with Marnie, and even a foray into politics, but by the end Ray showed some true personal development.
We will stan Ray forever.
–
Every episode of Girls can be streamed on Binge.