We Ranked The 15 Most Devastating Deaths In 'Grey's Anatomy'
When I was growing up, Grey's Anatomy was the show to watch when you wanted to have a good cry.
Without exception, every episode is upsetting at some stage (even/especially the musical episode) and one thing the series does better than most is their traumatic death scenes. There's a reason I still can't play The Fray's 'How To Save A Life' without gentle weeping.
Grey's Anatomy is the longest-running medical drama on television which means there's been A LOT of deaths. The writers just love killing off beloved characters, or introducing new characters just to have them die an excruciating death. With 16 seasons of this show done and dusted already, that's simply too many deaths to count, so we're ranking the most devastating deaths across all of the seasons.
Get ready to relive some of the most upsetting TV moments ever. We're sorry.
The 15 most devastating deaths in Grey's Anatomy, ranked:
---
15. Ellis Grey
The death of Meredith's mum is obviously sad but compared to the rest of the deaths on this list, this one was the least tragic. Ellis died of Alzheimer's in season three, and Meredith eventually found closure when she almost drowned and saw her mother who told her she was "anything but ordinary". However, before this moment Ellis was often cruel and distant, so her death wasn't a huge loss to the show.
14. Heather Brooks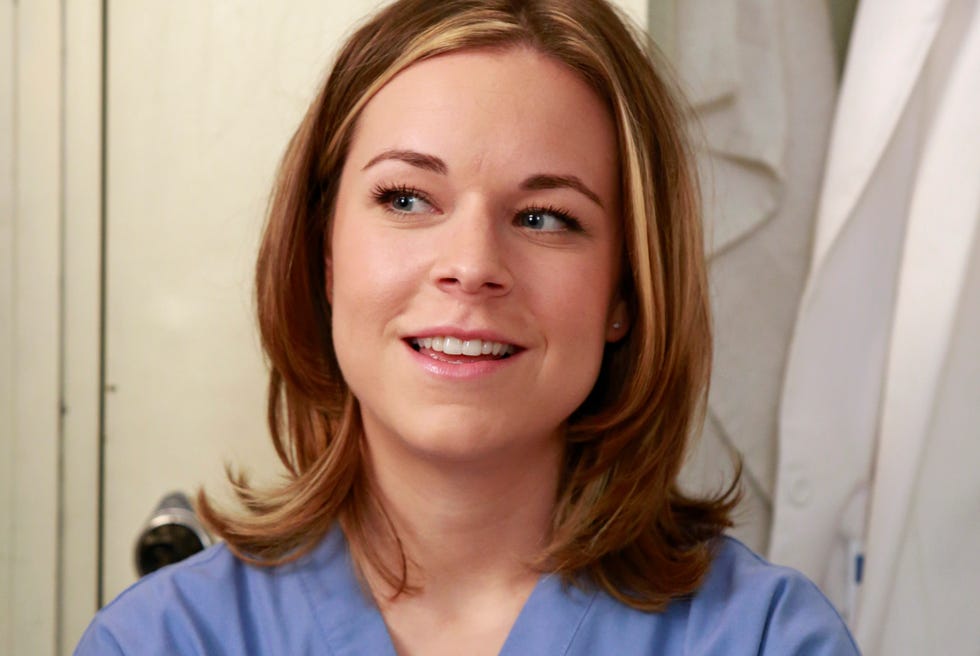 In a classic Grey's Anatomy twist, the series made it seem like chief of surgery, Richard, had died of electrocution but it turned out to be Heather, an intern at Grey Sloan Memorial Hospital. Sorry Heather, but while this death was sad, the death of Richard would have hit fans much harder. Thank you for your sacrifice.
13. Susan Grey
This death was frustrating to watch, but still absolutely tragic. Meredith's stepmum, Susan, died from complications from a procedure which was to help her get rid of the hiccups. THE HICCUPS. Meredith's dad blamed his daughter for Susan's death and it was generally just not a good time.
12. Reed Adamson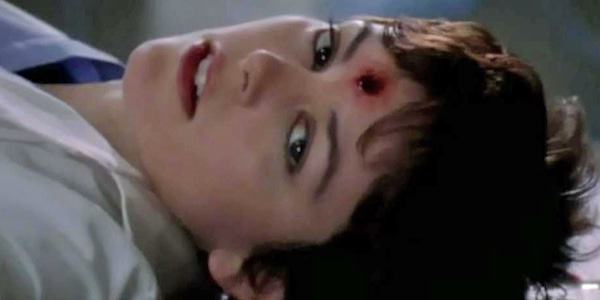 During the infamous hospital shooting episode, surgical resident Reed was the first person to be killed by Gary Clark, a recent widow on a rampage. While Reed as a character wasn't a fan favourite, the moment was still super shocking, and her death is the first of many in the traumatic episode.
11. Samuel Norbert Avery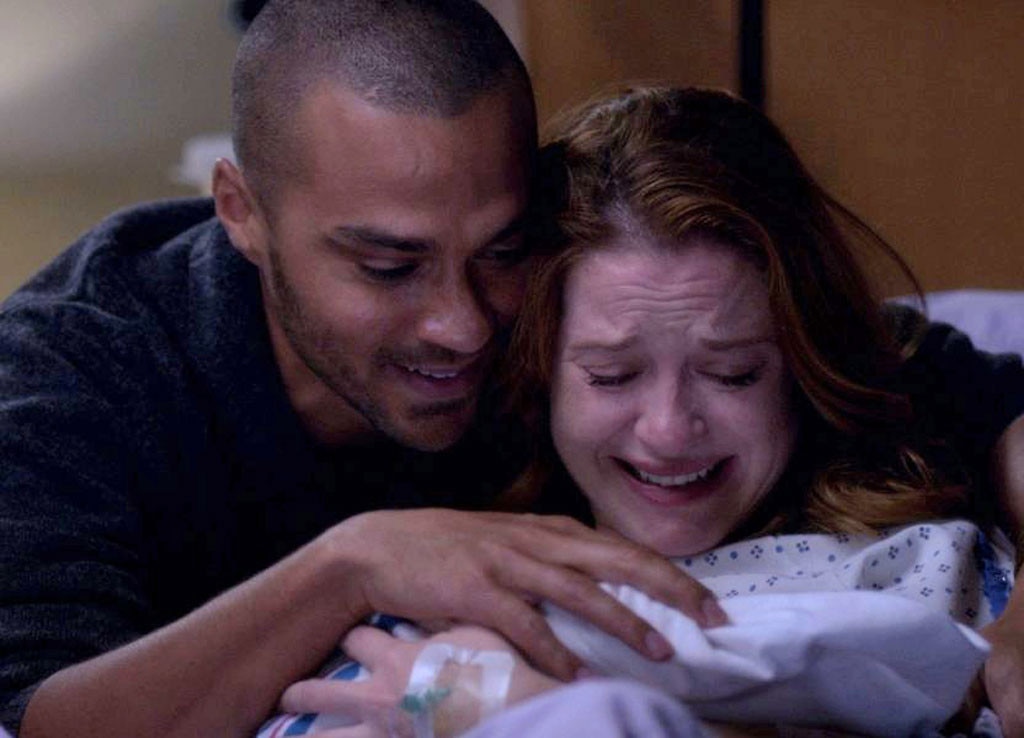 You'd think that babies would be off-limits but Grey's Anatomy just DGAF. Expectant parents Jackson and April find out their baby has a rare bone disease and their son's bones were breaking in the womb. They decided to induce labor at 24 weeks and only get to hold little Samuel for a few minutes before he dies. Absolutely heartbreaking.
10. Mary Portman
There's a handful of guest appearances on this list — and even though the characters weren't part of the main cast — they were memorable enough to make the cut. Mary was that special. First brought to the hospital so that Bailey could perform a colostomy bag reversal surgery, she was eventually caught in the midst of the shooting and helped Bailey try to save a fellow doctor in the operating room. After surviving the shooting, Mary returned to the hospital for the colostomy bag surgery, but then fell into a coma and died. This bloody show.
9. Adele Webber
Richard's wife, Adele, died of a heart attack after already enduring a lengthy battle with Alzheimer's AND undergoing brain surgery. The scene where Richard operates on her while singing 'My Funny Valentine' (to make her think it was their wedding night) still makes me want to vomit-cry.
8. Henry Burton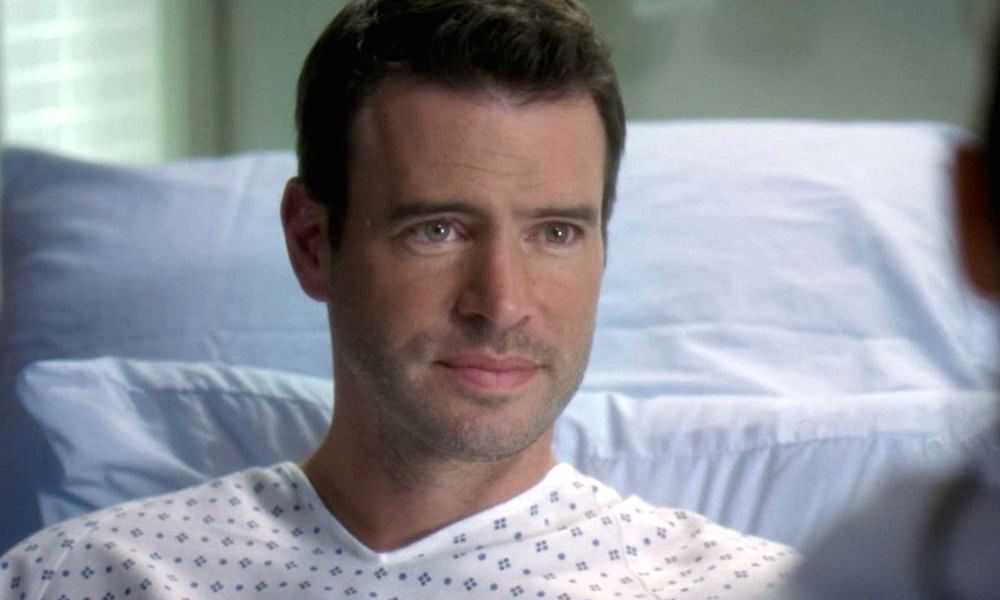 Henry's death sucked because it was just so unexpected. He was first admitted to the hospital for Von-Hippel-Lindau syndrome and because he couldn't afford insurance for surgery, he ended up marrying Teddy. Then after all that, Henry died during surgery when they found a tumour near his heart. Cristina performed the surgery without knowing it was Henry, and watching her breakdown when she's informed still hurts my soul.
7. Dylan Young
Dylan was part of a bomb squad who helped the doctors try to remove an active bomb from the body of a patient. As Meredith successfully removed the bomb from the patient's chest, she handed it to Dylan and just when we thought we might be getting a happy ending (lol never) the bomb exploded, killing Dylan.
6. Doc (the dog)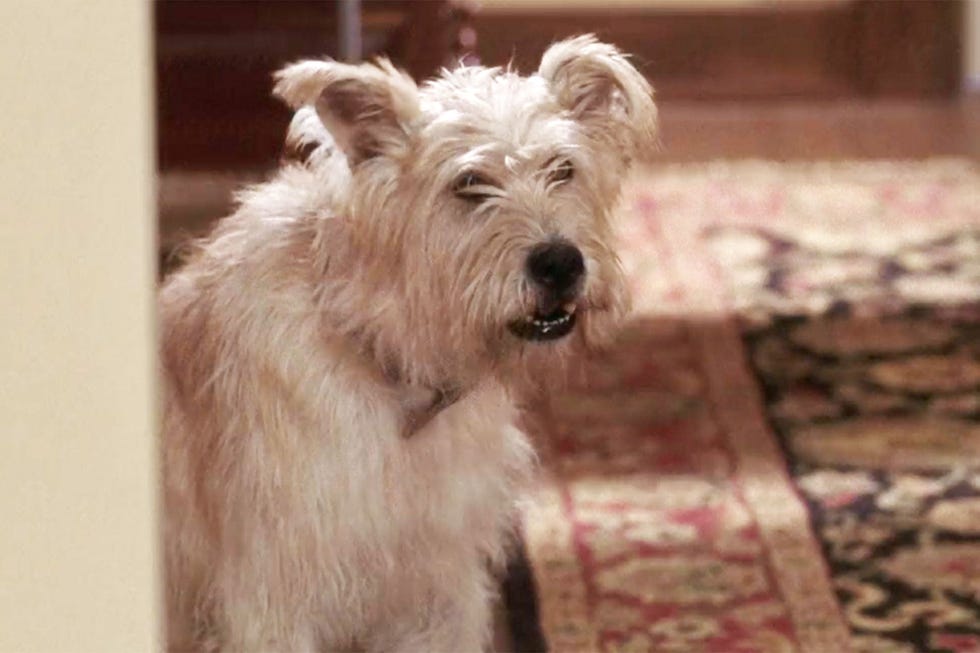 It's difficult to rationalise how the death of a dog can often hit even harder than a human, but Meredith's dog, Doc, dying was truly traumatising. She had adopted him to help her get over Derek leaving her for Addison but eventually found out he had bone cancer, so she decided to put him to sleep. Hasn't Meredith been through ENOUGH?!
5. Derek Shepherd
Apparently not. The death of Derek came about after he suffered brain damage from being hit by a semi-truck. As he was wheeled into the hospital, we can hear Derek's subconscious saying that the doctors need to give him a CT scan but he was instead sent to surgery.
Derek was declared braindead and Meredith took him off life support as Snow Patrol's 'Chasing Cars' played, a song that is deeply triggering for any Grey's fan. Even though Derek was a massive part of the series, he had been on the show for 11 seasons at that point, so tbh he had a decent innings.
4. Mark Sloan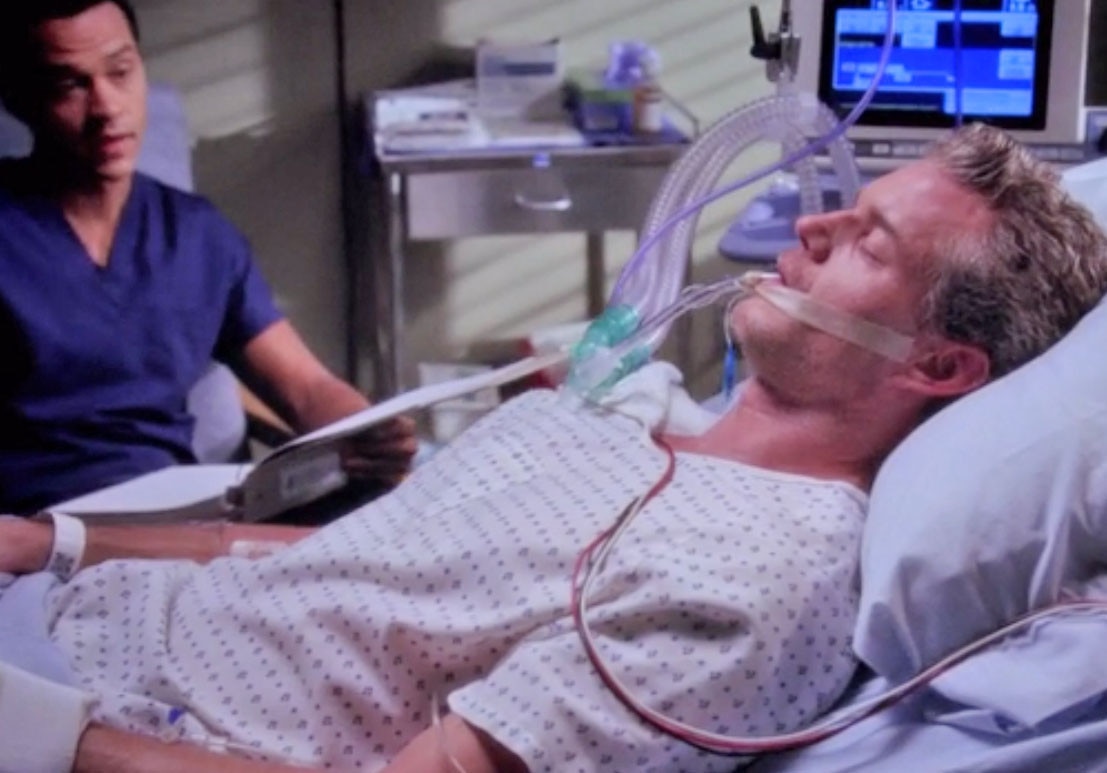 In the battle of McDreamy versus McSteamy, Mark takes the crown as his death scene was so damn tragic. First, he is in a plane crash, then he loses the love of his life Lexie, then after months in a coma he finally wakes up, seems OK…then dies. It was an emotional rollercoaster and I want to get off!
3. Lexie Grey
Lexie's death is arguably more tragic than Mark's because she never had a chance, as the plane crash left her trapped under a heavy piece of shrapnel. Mark watched on as she slowly died and he refused to accept what was happening. Ooft, the whole scene is just horrific. Lexie was a breath of fresh air for the series, a loyal sister to Meredith and she did not deserve to die like this.
2. George O'Malley
I'm still absolutely scarred for life from the death of George. Like, the way it went down haunts me every day. A John Doe bus crash patient was brought to the hospital who was injured beyond recognition. As the man scribed "007" on Meredith's hand, she realised it was George. At the same time, Izzie was undergoing cancer treatment and saw George in the afterlife.
The whole thing was so eerie and disturbing, while marking the first time one of the original main characters had died — proving that no one is safe on this show.
1. Denny Duquette
You just can't get any sadder than this. Izzie all dressed up for the hospital prom, arrives too late and Denny is already dead, after suffering heart failure which had plagued him from the beginning of their short-lived relationship. The image of Izzie clawing at Denny's dead body and sobbing while 'Chasing Cars' plays will forever be one of the most tragic TV scenes of all time. I will never be OK.
–
Need a tissue? Anyone? Everyone?