Harry Styles Getting Excited About Shirtless Ryan Gosling Is All Of Us
Harry Style's takes the 'Heart Monitor Challenge' and his response to a picture of Ryan Gosling shirtless is 100% relatable content.
Everybody wants to know what gets Harry Styles going, so Nick Grimshaw rigged him up to a heart monitor for his 'Heart Monitor Challenge'. Yas! The challenge involves Grimshaw showing Harry a series of images to see what kind of reaction he gets out of him and the results were fantastic.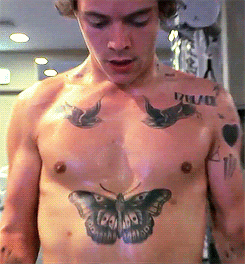 (this gif is irrelevant but I bet it gets your heart rate going)
Grimshaw tries to provoke some drama by showing a picture of previous 1D buddy, Zayn Malik but gets no rise out of the cool, calm and collected Styles. He does get an oddly significant reaction out of a picture of Chelsea boots, Harry's signature footwear, and absolutely zero reaction to a photo of a Victoria's Secret Model.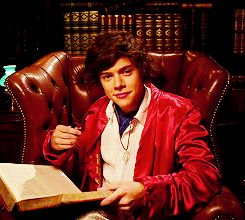 But the highlight is Harry's reaction to a picture of Ryan Gosling shirtless in a scene from The Notebook. His heartbeat spikes and he comments that Gosling is:
"Looking very handsome. It's a good scene. He's great. He's great."
Harry is everyone ever looking at Ryan Gosling shirtless.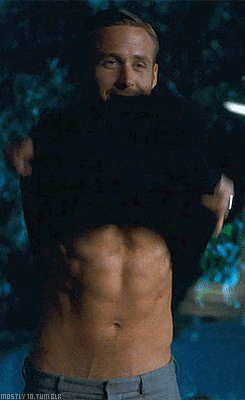 You can check out the full interview below to enjoy some quality time swooning over Harry Styles being a mega sweetheart.
People are eating it up and all over the Harry Styles 'Heart Monitor Challenge' on twitter:
PSA: harry styles' heart rate went from 65 to 80 when he saw ryan gosling shirtless

— ramona flowers (@mellowwmars) July 17, 2017
my aesthetic is harry styles' heart rate when shown a shirtless picture of ryan gosling

— anneelise (@kiwinged) July 17, 2017
Harry styles heart beat:

-shirtless picture of rayan gosling: 76
-A model: 58
-Chelsea boots: 102 pic.twitter.com/J6m0pMjSSm

— Yossma⚓ (@almightyhazza94) July 17, 2017
When @Harry_Styles is relatable AF cause his heart rate rises seeing shirtless @RyanGosling https://t.co/UavWHZWuUW

— Elana Rubin (@elanarubin) July 17, 2017
@Harry_Styles please follow me here's a picture of shirtless Ryan Gosling pic.twitter.com/50vJRf6blw

— Fern????will see Harry (@Fernloves_1D) July 17, 2017
Get Punkee's Bachelor Recap Alerts!