WE'RE HIRING! We're On The Hunt For A New Editor Of Punkee
Australia's leading youth content publisher, Junkee Media, has a rare and exciting opening for an Editor of our Gen Z title, Punkee.
Alongside Punkee, Junkee Media owns and operates flagship pop culture site Junkee, music site inthemix; and custom publishing sites AWOL, The Cusp, and The Upsider. We're excited to now expand our editorial operation with this brand new role.
Punkee launched less than a year ago and immediately established itself as the leading voice in the Gen Z media space. From its groundbreaking Bachelor recaps and extensive coverage of Australian reality TV and entertainment, to its exploration of internet culture and innovative, off-platform distribution strategies, Punkee is one of the most exciting brands in the Australian digital media landscape.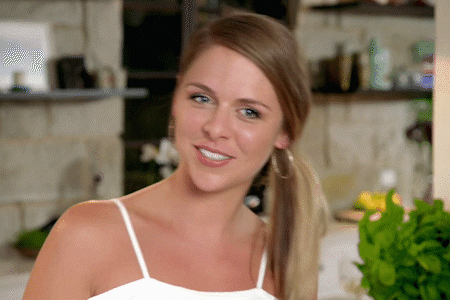 Now we're looking for an exciting Editor who can take Punkee to the next level and expand our content offering.
The Ideal Candidate
Will be an experienced editor and writer who loves all things entertainment, pop culture and online. You'll have the ability to nail the right tone of each piece, producing consistently high-quality copy, shareable video, and only the dankest memes.
You will write, commission and edit daily content across a wide variety of topics, covering everything from reality TV, entertainment and celebrity news, to viral social news, internet culture and the latest trends in social media.
You'll have a wide and diverse list of contacts to draw from in order to create highly engaging content that will stand out in a crowded marketplace, while keeping Punkee's audience informed and entertained.
You will be well versed in social media and how to get your content seen as widely as possible, so a proven track record of amplifying content digitally will be looked upon very favourably.
You'll also be able to write content that stands out from the crowd, with a keen nose for what makes a great story and the ability to find stories, angles and opinions that will most interest Punkee's audience.
An obsessive love for correct grammar and an aversion to dangling modifiers, with a keen understanding of Punkee's unique voice, is required. We're looking for someone who can write a snappy headline and who knows the difference between clickable and clickbait.
We want someone who is passionate about telling stories that matter to Punkee's highly engaged audience, and who loves what we do and wants to collaborate with a growing team as we look expand Punkee's footprint across the entertainment, online and pop culture space.
Responsibilities
Commission and edit content from our team of producers and freelancers
Stay up to date and respond to the latest in Australian entertainment, pop culture and news
Work with the Managing Editor, site editors and staff writers to make sure that all content is on brand, optimised for user experience and SEO, and executed to the highest standards.
Implement best practices in grammar, messaging, writing, and style
Sub-edit copy
Amplify content through social media
The Ideal Applicant
Tertiary qualification in communications, journalism, professional writing/editing or a related discipline
At least three years' experience in digital media, with a proven track record of producing highly engaging, impactful content
Knowledge and demonstrated skill in digital copywriting and editing
Published examples of writing across Australian news and entertainment, publishers
A deep knowledge of distributing content through social media including Facebook, Twitter, Snapchat, Instagram and Tumblr.
Ability to work in a fast paced environment both autonomously and in a team
Experience using Google Analytics and Facebook Insights to track content performance
Due to the high volume of applications Junkee Media receives, only short-listed candidates will be contacted. Apply here.
Get Punkee's Bachelor Recap Alerts!