The Honey Badger Just Spilled Piping Hot Bachy Tea Confirming 3 Month Contract To Stay W/ Winner
The aftermath of Nick Cummins choosing no one in The Bachelor finale continues, with the Honey Badger admitting that his contract required him to stay with the winner for at least three months before splitting.
This pretty much confirms that the rugby player didn't choose Brittany Hockley or Sophie Tieman because he knew their relationship had an expiration date. Speaking on ABC radio, Cummins said:
"People are so brainwashed, you're not going to get your fairytale ending every time," he said.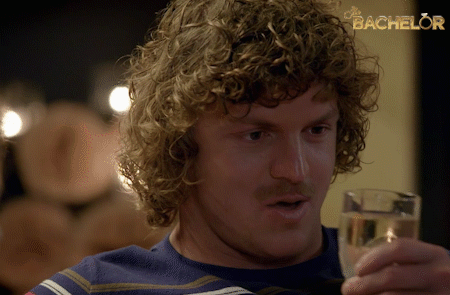 "And what's more important, me just saying 'yes' and going through the motions and dragging some girl through all this media about how we're in love and then three months down the track after the contract's over, um we're allowed to breakup…"
He continued: "That's happened [in the past]… I wasn't going to do that because I have respect for the girl."
When Bachelorette Ali Oetjen was questioned over pressure to pick someone in the finale, she told E! News that she "wouldn't pick someone for the sake of it."
I guess you can't believe everything you see on reality TV folks. Personally, I am shook.