The Honey Badger Has Finally Spoken Out About 'The Bachelor' Finale & Said He Wouldn't Do Things Differently
Ever since Thursday night's finale of The Bachelor, we've been waiting for Nick 'Honey Badger' Cummins to speak out about his controversial decision.
Honey Badger sat down with Lisa Wilkinson to tell his side of the shitshow that was this season of The Bachelor, but tbh… he probably didn't do himself a lot of favours.
"You wouldn't read about it until you saw it or read it," Nick said.
When asked by Lisa if he understood that going on the show should mean he was ready for a relationship, Badgey Boi had this to say: "If I can't say I pick her and I love her, if I can't say that, why would I start something with someone?"
IDK Nick, maybe also like… why do the show in the first place?!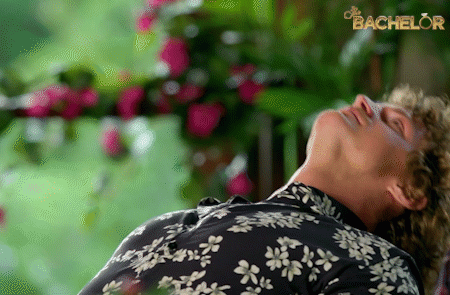 "I hate seeing a girl hurt like that. The mouth changes and the eyes sort of… they jump and the lip moves," Nick told Lisa.
"It's whether you can find someone you can connect with but the fact he couldn't see enough in one girl out of 28, it just shocks us," Sophie said. "It's hard for me, I find it hard to explain how I feel."
"You don't go to an all you can eat buffet if you've just had lunch," Britt said.
Nick said the situation with Brooke was "bloody difficult" and it hurt, but it "is what it is".
"It's all about timings and people's lives matching up for their souls to complete their mission," Nick said about Brooke. "She got away but I wouldn't change it."
An emotional Brooke told Lisa that the thing that hurt the most was opening and being so raw, and having her family life so exposed. "I wanted it to be worth it with him," Brooke said. "He wasn't giving me the reassurance I needed, so why would I waste my time?" she said.
On Cass, Nick said they kissed "a few times" but things were more hyped up than what it appeared.
"I feel like a bit of a joke," Cass said. "It hasn't been easy [to move on]. It's been really hard, and to find out he isn't with anyone…" she said in tears.
"To all the girls who went through a lot of stuff, if I ever saw you again I'd buy you a drink for old times' sake," Nick finished.
Footage of any of the girls having a drink with Nick. #theprojecttv pic.twitter.com/q9qITfXIoa

— Ira Snave Ooky Spooky Kooky (@IraSnave) October 7, 2018