HOOKED: The Obsession With 'Love Island' Is Real, Here's Every Single Islander Ranked
We need to talk about Love Island.
If like myself, you have literally spent every waking moment bingeing on this series the last few weeks, you know that the obsession with Love Island is very real. Tbh, I don't remember a time before Amber, Kem and Marcel were in my life. And I don't want to either.
Easily available to stream via Channel 9, the show has turned my world upside down. I now know that if I like the look of someone, then they're a "bit of me" or "100 percent my type on paper". On the flip-side, if you don't like someone they're "muggy"… or even worse, "a melt". The horror.
"I GOT A TEXT," (yes, not "I have" but "I") has taken on a whole new meaning. It means something magical is about to happen and a singleton is set for shore or is sent packing.
I've now accepted my love life is being lived vicariously through these handful of tanned poms on an island in the Mediterranean. Because I just can't enough of Love Island, below is a ranking of all our fave islanders.
We have of course ordered from 'Most Muggy' to 'Least Muggy' because that's all that matters on this island:
Johnny
We all thought this guy was a nice enough fella, until the topic of 'feminism' came up with his then-island GF Camilla. He said many things and none of them were good.
To add to that, he then had the nerve to break Camilla's heart, choosing (a much inferior match with) Tyla. She went on to screw him over. Lolz. Johnny is the definition of muggy.
Amber
Oh boy. I could write an entire thesis on Amber. She has manipulated her way through the entire competition. She flirts on the DL with every guy that crosses her path. Her worst moment? When she told her match Kem that his bestie Chris has been 'putting it on' her. LIES!! She speaks muggy fluently.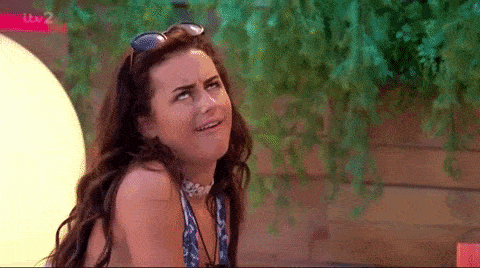 Dom
This dude is the worst. He has the biggest ego on earth and had the nerve to dump Montana after one day just because a new girl (Jess) came along. What an knob-head! Tyla
Okay, what went down with Johnny wasn't exactly Tyla's fault. But she did play a part in Camilla's heartbreak, so 'MUGGY ALERT'. She also seems to giggle her way through life, unaware of the destructive she leaves in her path.
Olivia
Olivia is a tough woman to describe. She has some positive attributes and I do enjoy how ballsy she can be, but she will never be forgiven for dropping Chris like a sack of potatoes just because someone that was "her type" came along. Also, if I never hear the words "that's me," again in my life, that'd be ace.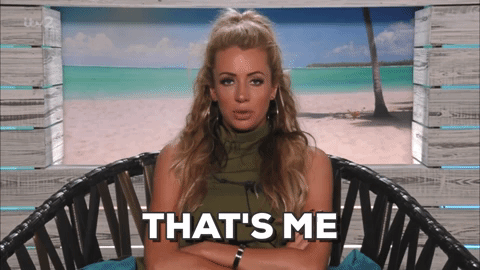 Kem
Kem is probz a sweetheart deep-down and is by far the most charismatic boy in the villa. But he did pretty much cheat on Amber on the boys getaway. If that was in the reverse, it would be not on. So he's lost points in my book.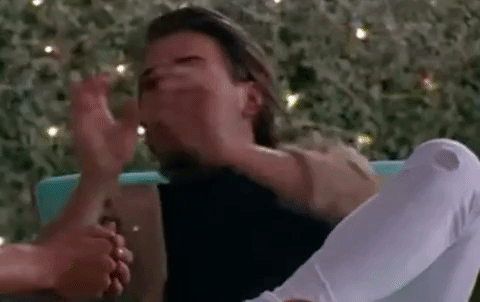 Chris
Awww Chris. He is just so pure. Clearly Chris was much more into Olivia than she ever was and it's painfully obvious. He's a big puppy dog and he didn't even spook when she chose a different lad over him. What a gem. Gabby
Gabs is probz the most normal person in the entire house, plus her and Marcel are the most normal couple. And as Camilla's right-hand woman I'm awarding her with extra points cos Camilla is LYFE. Marcel
Marcel is the sweetest, loveliest, sincerest lad in the entire house – if not, the entire world. I can't describe how much I love him and how he treats Gabby like a kween. Also, did you hear he was in Blazin' Squad?!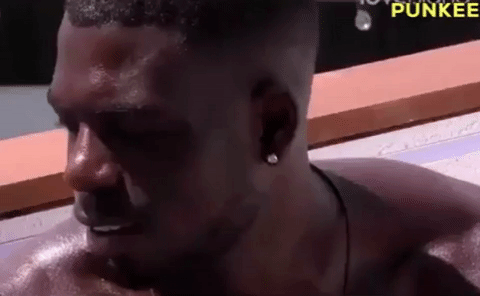 Montana
I fucking love Montana. Surely she is a shoo-in to win the whole damn thing cos she is soo bloody likeable and down-to-earth. She's my reliable go-to when everyone gets extra OTT. Monty needs to take this thing all the way. Camilla
Would the series had been the same without Camilla? Short answer: no. She is an absolute angel and did not deserve to be treated like dirt by Johnny. But I'm 100 percent certain this feminist with a heart of gold will have the last laugh.
This series really needs to be seen to be believed.
You can binge Love Island for yourself on Channel 9 via 9 Now. DO IT. DO. IT. NOW.
Header via ITV2.
Get Punkee's Bachelor Recap Alerts!