Which Australian Universities Have The Hottest Students? From UTS to ANU, We've Got Them Ranked
Everybody knows that a university's ranking can be the make or break when it comes to choosing where to study.
It details exactly how the institution is performing against other institutions, and the general rule of thumb is the higher the rank, the better your experience.
There are many notary publications that broadcast these university placements: QS, Times, CWUR, etc., but every year the list gets published, they fail to consider a very key component in their algorithm.
Is it faculty? Nope. Grades? Nope. Campus life? Also nope.
Billions of dollars in unpaid tuition have been lost as universities fail to promote the one thing that would put their school as the number one choice for students: how good looking the students are.
We travelled the country, spending months on end at each university to discover which one had the hottest students*. We ate, we cried, we gawked, we stared, but alas we finally have the only list that you need when selecting a uni.
(*This may or may not be true.)
Here are Australian universities ranked by how hot the students are:
16. Australian National University (ANU)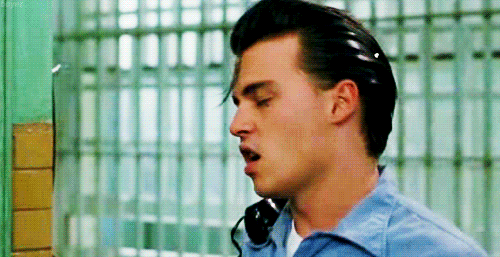 Ok, let's cut the crap, we all know that ANU is one of the best academic universities in Australia. It ranks #1 in Aus and #24 in the world, but who cares about that? We're looking at the REAL ranking here, and that's hotness.
Think about it, who the fk lives around ANU? NO ONE (apologies to those of you that do, shout out to the Canbz). That pretty much means that hotties from around the GLOBE leave their hometowns to study at ANU, making ANU diverse asf. Beachy surfy boy from Perth? YEP. Mysterious blue-eyed brunette from Tassie? YEP. You want it, they've got it. And to make it even BETTER, they're all so fkn smart?!
15. University Of Adelaide (AU)
Walking past Adelaide uni & spot 5 hotties … Mm yeah keen for uni 👏

— Taylah Georgia (@taylahgeorgia) October 8, 2013
Yes, the students at AU are hot or whutuva, but OH MY SWEET-JESUS have you seen the faculty staff?
AU has the hottest tutors and lecturers that I have ever seen! What even is a lecture at AU other than a dedicated period to stare at Mr. Ingegneri, while he teaches me about 'Economics' or whatever the fk he's going on about.
14. Macquarie University (MQ)
I love Macquarie omg that's where all the hot guys go

— cräckhead (@ericx127) August 29, 2017
High up on the list of international hotties is Macquarie University, with 26% of their alumni being foreign exchange students!!! AYE PAPI!
Macquarie University's hotness is the hotness that you'd be happy to take home to your parents. They're presentable, polite, study steady degrees like business or media, and are just a total vibe. If you yourself go to Macquarie and are like 'ummm, where the hotties at?', the answer is simple: MUSE.
The hottest of the HOT hang out at Muse, and that's the truth. So if you're in the library and are wondering why you haven't found love, park yourself in Muse, and be prepared to soak up the hotties like a sponge cake.
13. RMIT, Melbourne
Located in the heart of Melbourne (and also the heart of my soul) the clientele at RMIT are PEAK hotness.
RMIT is ranked number one in the country for art, design, textiles, and fashion, which pretty much means that you're guaranteed a banging babe with killer fashion sense.
The RMIT students are that city type of hotness — you'll often find them sipping lattes, lounging in parks, or just walking around the city like the true high-fashion models that they are.
12. Monash University, Melbourne
Monash on a regular day: -4 cute guys.
Monash when I need to concentrate: all the hunks and hotties come out to play.

— dramalina (@rileytresjolie) May 30, 2017
Monash students are one of the few hot things about Melbourne.
Their number one faculty is Engineering and Tech, which means hotties who are good with their hands. The uni itself has something like 126 undergrad degrees so you'd have your pick of any babe in any field. Want a cute guy in PR? He's there. Want a smart, sexy doctor? She's also there. Seriously, Monash has the hot tea and we want a sip.
11. Curtin University, WA
Curtin is the type of hot that's like…exceptionally hot. OUTSTANDING hot. The look twice and get hit by a bus kind of hot. They're all just so perfect that it's unfair. I'm so curious how the fk the students juggle classes, while maintaining their flawless eyebrows, extra white teeth, and perfect hair. They must not sleep because there is NO WAY they are just all fkn gorgeous like that. Whichever vampire bit you, send them my way. Thx.
10. University Of Sydney (USYD)
Lots of hotties on campus at USyd this evening 😍😍😍

— John Avocado 陳宇杰 (@SuperCroup) March 27, 2019
Ok, it's one thing to be good-looking, it's another thing to ALSO be smart, BUT THEN you're going to tell me that you're also RICH?! GET LOST.
USYD students have everything: perfect hair, perfect teeth, perfect skin…meanwhile I'm sitting here with three pimples and a receding hairline (waddup). For some reason they all dress as if it's their Aunt Karen's 40th birthday at Bondi's Icebergs. Like, I literally wore a hoodie and trackies to my uni and that was considered 'dressy'. Even all the exchange students who you'd think would be budgeting because they're living abroad, are wearing shoes that cost more than my self-worth.
However, most of the students go on to becoming lawyers, CEOs, politicians, etc., meaning that their stress levels go through the roof and they wrinkle early. So if you ever feel jealous of a USYD student, relish in the fact that you've at least got time to moisturise.
9. University Of Newcastle (UON)
Some hotties at newcastle uni for the medicine talk!! Yummm!!

— Paige A Turner (@PTurnerErac) June 30, 2012
The students at Newcastle are hot as hell. It's not just their faces, but their bodies too are ripped as ever! We're talking six-packs, bulging biceps…honestly, it's a wonder how these guys find time to study when they're clearly always at the gym.
The hotties at Newcastle are the ones that you're going to want to fool around with when you're looking for a rebound. Trust us, if your ex sees you with someone from UON, they will be back in your DMs faster than they lasted in bed. Make the trip, and appreciate these underrated hotties.
8. Western Sydney University (WSU)
Seen like 5 hotties on my journey up the stairs at UWS.

— gaenor hamilton (@ghxxx) January 28, 2013
Just because they don't rank high on the ACADEMIC scale, does not mean that they don't rank high on the hotness scale. Grades mean nothing without looks, tell your professors we said that.
WSU is not your standard, 'perfect' type of hot. It's sort of an ugly/sexy type hot that if you know, you know. It's not about having a perfect nose, straight teeth, and flawless skin, but it's different, unconventional sort of hot that makes you wanna rip their clothes off right by the Vernon Building. Don't tell me you never found Pete Davidson or Adam Driver somewhat attractive. They're all hot in an imperfect kind of way and that's what you find at WSU.
WSU students also have such great personalities. They're not snobby like some uni students, but instead are down to earth and really outgoing. Don't write off the WSU hotties peeps!
7. La Trobe University, Melbourne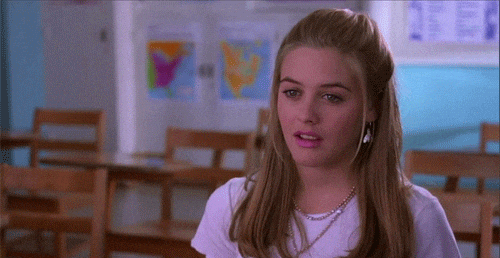 They may not be the smartest, but they are one of the sexiest! La Trobe alumni are like that girl you once dated that you never got over. Like sure, your new girl is cute, but she doesn't have the same piercing blue eyes and nice smelling hair as the La Trobe girl did.
LT has one of the top archaeology departments in the world, which, you know what that means…Indiana Jones-type hotties! They've also got a great nursing department (bedroom fantasy), sport department (six-packs) and sociology department (fix me).
6. The University Of Tasmania (UTAS)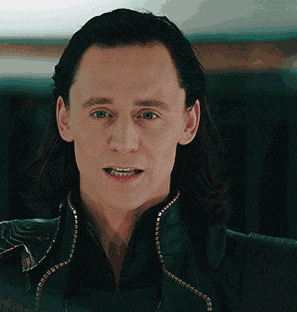 Yes, they do exist! And they've got some major thirst traps down there that you've definitely overlooked. Think about it, there aren't many universities in Tassie, meaning that the best of the best waddle on over to UTAS and create a pool of hotness and learning.
UTAS has a HUGE paramedic department, which means A-grade hotties dressed in uniform and ready to resuscitate me. They're all solid 10/10s, but most of them don't even realise how hot they are. What does this mean? That us 5/10s (me), might actually stand a chance! BRB, enrolling in UTAS as we speak.
5. University Of Western Australia (UWA)
Can we all just give some appreciation to Western Australia? I swear a lot of y'all be sleeping on it, because the state itself and the hotness of the PEOPLE, is soooo underlooked.
UWA is tiny but mighty. They've literally only got like five undergraduate degrees, but man-oh-man, do those five degrees pack a punch of hot clientele.
UWA is literally ON the beach. Not near, not 'close-ish', ON. This means their students are golden, glowing, beachy hotties who you will often catch tanning at Cottesloe between classes. Trust us, when Beyoncé was singing 'to the left, to the left', she was referring to the banging babes at UWA.
4. University Of Wollongong (UOW)
Ok, hear me out, do you know how many underrated hotties are living around Wollongong? I'm talking real sun-tanned, true-grit Aussies, and y'all don't know about them because they're all nose down in their textbooks, not their Insta-feed.
Think about it, UOW has a great fitness and performing arts department, which loosely translates to fit, tanned, beautiful humans who are outgoing and have great personalities.
Also, if you're into that beachy type, you'll find it. So if you're looking for your glowing, sunny babe who studies PR on Thursdays, this is the place for you.
3. The University Of Melbourne (UOM)
Yeah, Melb Uni still has a way higher hot guy quotient than La Trobe. #objectificationisfun

— Mike from Dädmin (@thecookieriot) May 24, 2011
Not only are 36% of UOM's clientele international, but Melbourne itself is literally one big-ass melting pot of cultures. What does that mean? Hotties everywhere.
University of Melbourne hotties are bad b*tches. Like sure, they're fkn smart as shit and have beautiful hair, but they've all got an edge. There's just something about the way that they dress, order their coffee, and breathe that makes me want to drown myself.
2. University of Queensland (UQ)
Everything you've heard about global warming is false. It's not the greenhouse gasses that are warming the earth, it's the hotties at UQ.
UQ is ranked number one in the world for biodiversity conservation and marine biology. What does that mean? UQ hotties are GIVERS, not receivers. They care about the earth, saving the whales and ensuring that the reefs aren't dying. If that doesn't add ten points to the hotness scale then idk what does.
1. University Of Technology Sydney (UTS)
Taking the top of the list is UTS!
A wise scholar by the name of Jason Derulo once said "Been around the world don't speak the language, but your booty don't need explaining" and we're about 90% sure that he wrote that at UTS.
The clientele at UTS are phenomenal, and everywhere you look there's a new hottie to admire. The sexy accents, jaw-dropping fashion sense and sun-kissed skin are enough to make you orgasm right by Building 1.
Also, Hugh Jackman went to UTS… just saying.