Pettifleur From 'I'm A Celebrity' Just Slammed Ash For Damaging Her "Reputation"
Last night, Pettifleur Berenger was eliminated from the I'm A Celebrity jungle, leaving her fans and many viewers in disarray.
And the drama keeps on coming. While doing the media rounds for her exit interviews this morning, Pettifleur did not hold back when it came to talking about her fellow camper and comedian Ash Williams.
There she goes! Thanks for everything @pettifleur you legend! #ImACelebrityAU pic.twitter.com/KVFNyMsR1q

— #ImACelebrityAU (@ImACelebrityAU) January 24, 2021
Speaking to the Herald Sun, the Real Housewives of Melbourne alumni claimed that Ash damaged her reputation. The reality star expressed her regret that she was so open with Ash on TV, and believes she was thrown under the bus.
"We were friends and my question that looked really cringing was: 'You said you like me and I'm the person you're interested in, and not Abbie [Chatfield]," Pettifleur said before adding, "So if I gave you the green light, what would you do?' And he says: 'Maybe I'd go for it.' Then he goes to Grant Denyer and tells (him) what I said and he should have told me 'no'."
For context, one of the major storylines on this season's I'm A Celebrity was a love triangle between Pettifleur, Ash and Abbie. Now, Pettifleur is claiming that Ash fabricated the love triangle between them, so that he could have "five minutes of TV time".
Pettifleur Berenger continued, "It's a perception of people thinking I'm just an old bag, who is fit enough to be his mother, going after him. Like seriously, that is a reputation I've got to now live with."
We promise that's not what we think of you, Pettifleur! We absolutely can not wait to see what you end up doing next.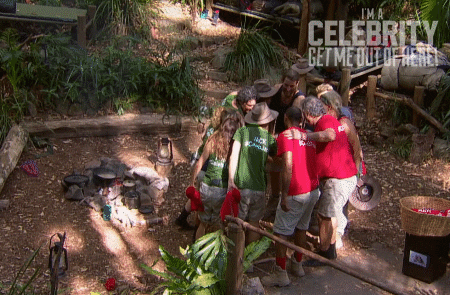 Speaking of the eliminated celebrities, we spoke to the iconic Jack Vidgen about showing his authentic self and that potential collaboration with Paulini. Check out the interview here.