We Chatted To Ivan About That Avocado Moment On 'The Bachelorette'
ICYMI, last night Ivan danced his way out of the Bach mansion and also out of our hearts. But he made sure to leave in a way that we'd all remember him for.
Firstly, there was his Step Up dream. Ivan really, really wants to star in Step Up. In fact, he told Ali he thought he could achieve that dream in two to three months and be back to commit to her properly after that.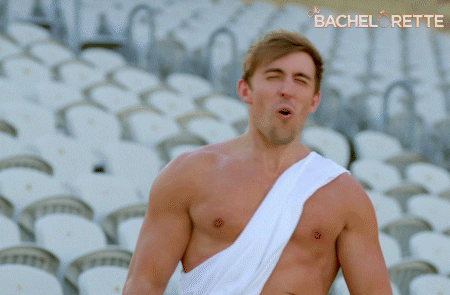 But then, during his double date elimination Ivan was in charge of making dessert for Ali, Bill and himself. You'd think blending an avocado for a mousse wouldn't be too hard but…
Well, this happened:
When you put the whole avocado in the blender… 😂😂😂 #BacheloretteAU pic.twitter.com/JfACyQkvib

— #BacheloretteAU (@BacheloretteAU) October 24, 2018
Look, everyone makes mistakes. Everybody has those days.
We chatted to Ivan about his time on the show, his dancing dreams and his dessert-making skills.
On his Step Up dreams: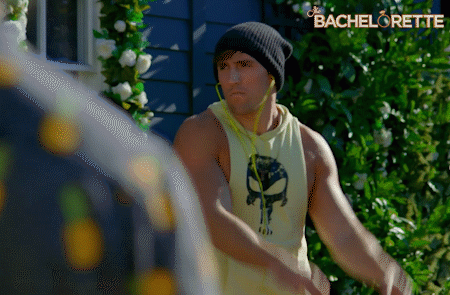 "It's just a box I need to tick and as a dancer, it's just a really big thing to be part of the franchise. I'm working on my green card now and a move to the US is in the pipeworks. On the show, I danced to cheer myself up and create a good vibe and I guess it's my way of spreading joy and happiness."
On his avocado mousse:
"They [the producers] let me go for about 15 minutes and everyone was pissing themselves. I didn't know why they were laughing, I was trying to work it out, flicking the switch, unplugging the cord and turning it on and off, I probably did everything but think of the skin and the pit. And then after about 15 minutes of letting me go, they called me over and were like 'scrape it out and start again'.
So then I actually cut it up and that's what they ate… there may have been some residue seed in there though. Look, it tasted pretty horrendous, I don't even know how Bill ate it."
On his missed kiss with Ali: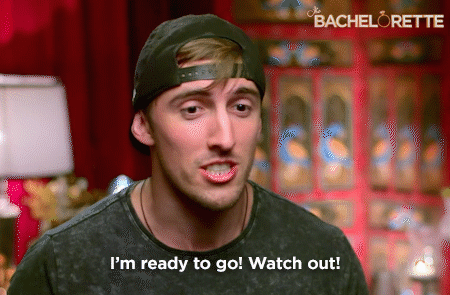 "I think I did have an opportunity to kiss her that wasn't shown, on one extended date I poured my heart out to her. The boys were watching it on the screen like, 'you should've kissed her', I'm pretty bad at reading body language. I think that was my opportunity and I missed the boat."
On being dumped by Ali:
OUR HEARTS! #BacheloretteAU pic.twitter.com/49gpZWh2W1

— #BacheloretteAU (@BacheloretteAU) October 24, 2018
"I spent about two weeks in Melbourne and it was pretty rough and I couldn't really get over it. My mum was on a holiday so I went to meet her in Croatia and that's when I started to get over it. I'm now single and ready to mingle!"
On his dance for Ali at the cocktail party: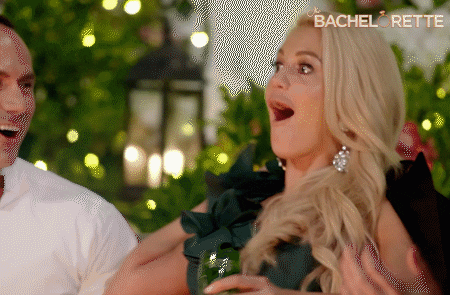 "That was HORRENDOUS editing. We actually all spent a couple of days choreographing a full flash mob with all 15 boys. Then I had my solo and they totally changed the music and cut the flash mob, but we all knew [editing] would happen on the show. My edit wasn't super bad, I didn't get the short straw, but they didn't do me any favours with my dancing or the chats with Ali."
On who's getting the roughest edit: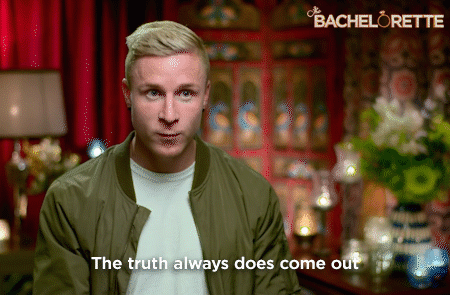 "They're not doing Paddy any favours! He's actually a really good guy, that first week was pretty rough for him. He's got a good soul."
Ivan, from us here at Team Punkee: We hope to see you dancing your way to LA soon.