'Bachy' Dumpee Jessica Says She & Tommy Little Are "Just Friends" Actually
Jessica, our heavily tattooed "new" girl, was dropped from The Bachelor last night, along with Renee and Jessie. All three of them didn't get much screen time, because, well, producers/editors don't want us to get too attached to someone who's not going to tongue-kiss Dr. Matt at least once.
Still, Jessica will be remembered this season for whole-heartedly jogging into the weirdly AFL group date, her positive attitude about the other contestants, and the way she liked to refer to buff space man as "our boyfriend".
Oh, and the whole Tommy Little dating rumour thing. She cleared that one up real quick: "Tommy and I follow each other on social media and we have met up a couple of times but we're just friends."
Dr Matt Agnew | The Bachelor 2019

So it turns out Tommy Little was once linked to not just one, but two of the girls in The Bachelor mansion. Matt's reply when it's revealed was hilarious. The man's hot and can certainly inflict a sick buuuuurn! Do you reckon Tommy handled the heat?

Posted by The Project on Wednesday, 31 July 2019
Punkee spoke to the "still single" Jessica about feeling out of place coming in one week late to the series, as well as her hidden connection with Dr. Matt and how they bonded over cool space stuff.
Here's what Jessica had to say about her time on The Bachelor: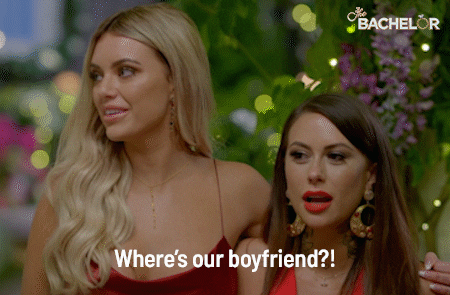 On coming in as a new girl and feeling out-of-place
"One thing that has upset me throughout the process was that coming in as a new girl, I did feel like we obviously didn't get a chance at the golden ticket, and I didn't feel like I was on an equal playing field with everyone else.
"Obviously I looked different from all the other girls as well. So it was pretty stressful going in and feeling a bit out of place and, you know, not being this blonde-haired, blue-eyed, cookie cutter girl. But at the same time, I feel like I showed Matt different sides of my personality. We talked about science and then we played footy and I had mud all over my face – I got to show Matt the different parts of who I am. But you're not going to have that connection with everyone."
On the bitchiness of some of the old girls
"That was all behind our backs. That was actually hilarious to watch back on, because I was so positive. As soon as I came in I went and sat with the old girls and made friends straight away. But I feel like some people wanna say things to get more camera time, I guess, because they were definitely nice to my face. Vakoo's one of my best mates."
On her self-described "abysmal" dating life and applying for The Bachelor
"I definitely went on [The Bachelor] to find love of course, but it was also the experience – you wanna try something new. I have an abysmal dating life so I thought why not give it a go. I've seen some success stories so I thought I'd give it a try."
On Dr. Matt Agnew, who she didn't really get to know
"I think he's lovely. Absolute perfect Bachy. Really nice guy. He's so clean-cut and he's just what you picture in your head when you think of like, 'eligible bachelor'. He's just that cookie-cutter perfect man. So I don't have anything bad to say about him, but I also didn't get to know him well enough to have too much of an opinion on him.
"I usually like a guy that looks a little rough around the edges, but I'm a huge science nerd so it was great to talk about quantum mechanics with him and to go through all that science jargon – that was a really good time.
"On the first night that I came in, we had about ten minutes together and then we had a sit-down chat as well. And the only thing that we talked about was science. So we talked about string theory and I brought him a telescope to have a look at the stars with me. We only really got a chance to talk about real nerdy stuff, so I don't think we really got a chance to connect."
On whether she knew she was going home
"I kind of had a feeling from the start of the cocktail party. I remember there was a moment when he walked in – I think you actually saw it on last night's episode – he walked in and he sort of said 'Hi' and all the girls were coming over and saying 'Hello', 'Hello', 'Hello', and he was getting bombarded. And I was like, I'm not gonna do that because I don't like to make people uncomfortable and he looked flustered and stressed out.
"He'd grabbed a couple of girls and by then he still hadn't said hello to me, and I was just kinda thinking, 'Alright, I don't think I'm going to be here much longer.'
"I definitely was upset when I left – I didn't say anything bad but I did have a little bit of a tantrum. So I was probably shown to be a bit nicer than I actually was, to be honest!"
On what it's really like to live in the Bachelor mansion: buffets and not so much booze
"We cook for ourselves on a day to day basis and then when we have the cocktail parties we get like a big buffet and all the works pulled out just before we go into the cocktail party. We get a big feed before we go in and then obviously the kitchen is there while we're at the cocktail party as well, so if we wanna get a snack or we're hungry, we can always feed ourselves. We're definitely not underfed, that's for sure. I think I put on weight while I was in the mansion.
"[Cocktail party drinks are] quite limited actually. I don't know exactly how many drinks we get, but we'll get cut off regularly throughout the night so we have to pace ourselves… We're not getting wasted."
On who might be an underdog contender for Dr. Matt's heart
"I feel like we should keep an eye on Kristen because, although she hasn't been shown much yet, she would honestly take everyone's breath away when she walked into every cocktail party – she's so stunning, and she's really smart, and I just feel like she would be a really good match for Matt.
"Also I think Abbie is a real contender as well. She's got just so much sex appeal, I feel like she'll be able to win him over."