Jordyn Woods Has Given A Tell-All Interview & Khloe Kardashian Blasted Her On Twitter
If you've been dying to hear Jordyn Woods' side of the story about that whole Tristan Thompson saga, then the wait is over. Jordyn appeared on Jada Pinkett Smith's show Red Table Talk to tell her side of things and the reaction has been pretty nuts.
In what Jada called the hardest episode she had done so far, an emotional Jordyn opened up about what happened that night, but said she didn't sleep with Tristan or even make out with him. Jordyn's side of the story is they kissed briefly as she left the party, but "no passion, no nothing."
Here's what Jordyn Woods had to say about everything that's happened with Tristan and the Kardashians.
1. She said she didn't think twice about going back to Tristan's house to continue drinking/partying
"The group of girls that I'm with are like 'We're gonna go to a house on the way out,' so they're saying it's Tristan's house. So I'm like 'Cool, that's OK!' that feels like a safe environment. I'd rather it be his house than a random stranger. He didn't even personally invite me there.
We're all dancing and we're all drinking and I'm not thinking 'I shouldn't be here,' and that's my first step where I went wrong. I didn't think about that. That's the first part of the problem."
2. She didn't give Tristan a lap dance, but she was sitting on the arm of the chair he was sitting on
"There's no way it would look like a lap dance, but I can see why someone would say 'Oh, they're getting cosy.' My legs were laying right over his. My butt was never sitting on him, but my legs were dangling down so I picked them up and I put them over onto the bottom of his legs."
3. Tristan kissed her, but it wasn't a move of passion
"He did kiss me. No passion, no nothing. On the way out he just kissed me. It was a kiss on the lips. No tongue kiss, no making out. Nothing. I don't think he's wrong either, because I allowed myself to be in this position.
I didn't know how to feel. I was like, 'That didn't just happen,' because I was leaving already so I walked out immediately after."
4. She spoke to both Kylie and Khloe first thing the next morning, but said she wasn't honest about everything
"I was honest about being there, but I was not honest about the actions that had taken place."
5. This isn't a Kardashian publicity stunt
"I wish I could say this was a publicity stunt, but this is my real life. Real people are hurting. It's been real. It's been real."
6. She broke her silence in fear for her family & to set her own record straight
"I can't see my family get hurt anymore so that's why I had to break my silence… I've been respectful through this whole thing.
I've been constantly being ridiculed and bullied, and I've still held my dignity. And I've even been bullied by people who were just a week before telling me you know, how much they love me or this and the other."
7. She's apologised to Khloe and is willing to take a lie detector test
"I did as much apologising as I could do, over the phone, over text. And until I get the opportunity to talk face-to-face, can she can really feel what I'm saying? I reached out and the opportunity is there. I offered as much as I could. A lie detector test, anything. Whatever makes you feel better is what I want."
Since the interview aired, Khloe Kardashian has taken to Twitter to share her thoughts, and she's not happy.
Why are you lying @jordynwoods ?? If you're going to try and save yourself by going public, INSTEAD OF CALLING ME PRIVATELY TO APOLOGIZE FIRST, at least be HONEST about your story. BTW, You ARE the reason my family broke up!

— Khloé (@khloekardashian) March 1, 2019
Tristan is equally to blame but Tristan is the father of my child. Regardless of what he does to me I won't do that to my daughter. He has been addressing this situation PRIVATELY. If Tristan were to lie publicly about what conspired,then yes I would address him publicly as well

— Khloé (@khloekardashian) March 1, 2019
As for Kylie Jenner? She's continued to stay silent on the matter and her only Instagram activity is spruiking her Kylie Cosmetics biz.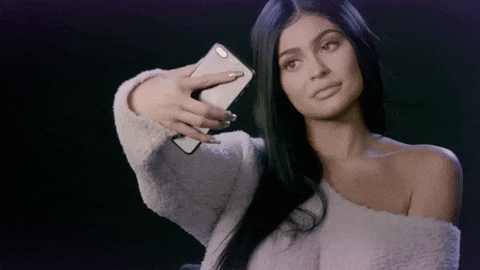 You can watch the full Red Table episode here.
Jordyn Woods comes to The Red Table for an emotional first interview about the public scandal involving NBA Star Tristan Thompson, the father of Khloe Kardashian's daughter. She addresses the rumors and accusations. What really happened that night? It's an RTT exclusive.

Posted by Red Table Talk on Friday, 1 March 2019