The Definitive Ranking Of The Best 'Kath & Kim' Episodes
Ever since Kath & Kim dropped on Netflix, I haven't left the house and I don't think that's a coincidence.
With many viewers not having rewatched the series since it first aired from 2002 to 2007, bingeing it all is irresistible and the nostalgia is very real.
But which Kath & Kim episode is the best? I know what you're thinking: every episode is the best. But after a rewatch I've realised there's a handful that are truly television masterpieces.
The best episodes of Kath & Kim, ranked:
#10. Season 4, Episode 1, 'Holiday'
This is the only episode from season 4 to make the top ten because, well, that season truly sucked. This was the first (and last) season that aired on Channel Seven rather than on the ABC and struggled to recapture the magic of the first three seasons.
Saying that, the 'Holiday' episode was great fun as Kath, Kel and Sharon highjack Kim and Brett's romantic getaway. Kel loses Kath in the resort while Kim spends most of the trip trying to bags all the best banana lounges.
Highlight: Sharon getting burnt to a crisp by the pool.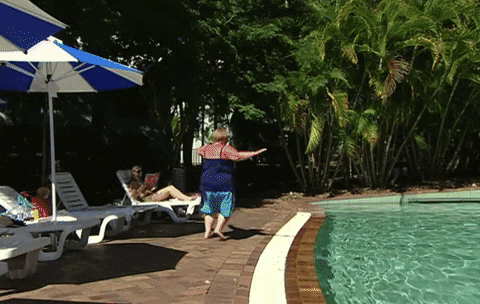 ---
#9. Season 3, Episode 3, 'Sitting on a Pile'
Attempts for Kath and Kel to reconnect with old friends fail miserably, as Kel attends a conference but fails to click with anyone and Kath gets stood up for lunch with her girlfriends. Later they meet their own doppelgänger couple, played by Geoffrey Rush and Jane Menelaus. Kim and Sharon go on a shopping tour, as Brett visits his sick mum in hospital.
Highlight: Magda Szubanski as Brett's mother was beyond iconic.
---
#8. Season 1, Episode 6, 'Money'
This is just such a classic Kath & Kim episode. Kath is desperate to raise money to pay for her and Kel's wedding but while she hustles to make bank, Kel suspects Kath is cheating on him with a new lover.
Meanwhile, Kim discovers the internet and becomes obsessed with home shopping and chatroom dating. She eventually meets up with a internet stranger who turns out to be Brett.
Highlight: Kim and Sharon's modelling at a lingerie party.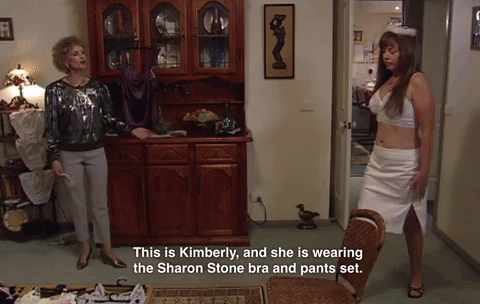 ---
#7. Season 3, Episode 5, 'Hello Nails!'
Kim tries to give Sharon a glow-up ahead of a big date, including fake tan and hair extensions. Kath becomes addicted to TV after Brett helps set up an home theatre system, to the dismay of Kel.
Highlight: Sharon's groovy makeover.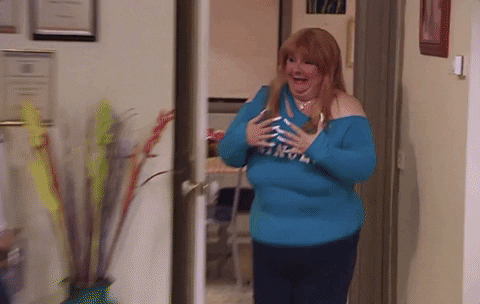 ---
#6. Season 2, Episode 7, 'The Shower'
Brett camps out for Festival Hall tickets while Kim plans her baby shower. We meet Kel's best friend Sandy Freckle (played by William McInnes) who has a long history of stealing Kel's fiancées. Sharon takes an immediate shine to Sandy but he's more interested in Kath.
Highlight: Every creepy thing said by Sandy: one of the weirdest characters on Aussie TV.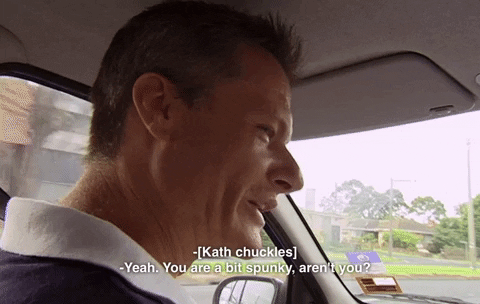 ---
#5. Season 1, Episode 5, 'Old'
Kim ices out Brett via her treat-'em-mean-keep-'em-keen campaign. After Kim makes Kath feel self-conscious about her age and Kel stands her up several times, Kath goes into a spiral to rediscover her youth, leading to her gatecrashing Kim and Sharon's girls night.
Highlight: Kath and Kel dancing to Marc Anthony's 'I Need To Know'.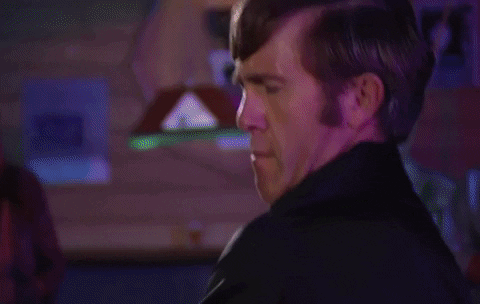 ---
#4. Season 3, Episode 8, '99% Fat Free'
It's business as usual as Kath and Kel go on a diet after advice from their doctor. This leads to Kath having a dream predicting what their future might look like, with a vision of Epponnee on her wedding day.
Highlight: Kylie Minogue as Epponnee-Rae, of course.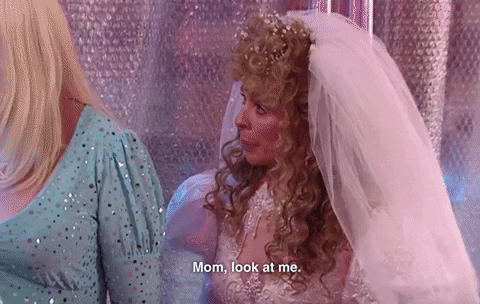 ---
#3. Season 2, Episode 3, 'The Moon'
Kath and Kel spend their holiday at the airport. Since Brett is working 48 hours straight, Kim becomes bored but realises she has to compete for Sharon's time with an old school friend. A lonely Kim eventually rocks up to the school reunion, but after a mishap with her eye she looks like she's coming in fancy dress.
Highlight: Kim rocking up to her high school reunion accidentally dressed as a pirate.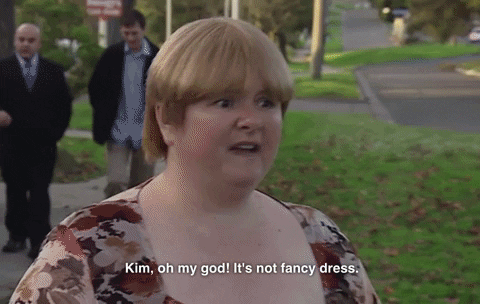 ---
#2. Season 3, Episode 2, 'The Mango Espadrille'
This is a true classic. Kath, Kim and Sharon go to the races and face off with a host of random celebs before Kim convinces Mark Holden to let Epponnee audition for Bubs Idol.
Highlight: Kath spitting her food at Rachel Griffiths then mistaking it for a brooch.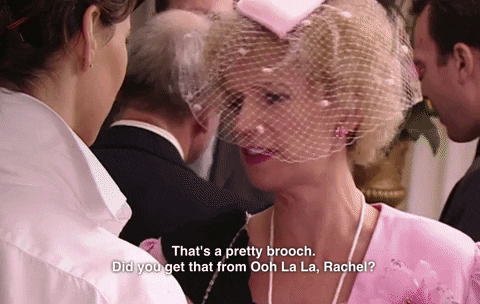 ---
#1. Season 1, Episode 8, 'The Wedding'
If the previous listed episodes are masterpieces then 'The Wedding' is the Mona Lisa. It's a classic comedy of errors and the funniest the show can get.
It has it all. A horse tries to mate with Kim, Kel is drunk off his face and Kath ends up in hospital. It's also the first episode Trude and Prue appear so it's naturally in a league of its own.
Highlight: Baby cheeses, a joke that will never ever get old.