People Are Convinced That Katy Perry Will Cameo In Taylor Swift's New Video
The music industry's most petty feud could be coming to an end if these fan theories can be believed. Katy Perry might be making an appearance in Taylor Swift's video for 'End Game' and we are shoooooooook.
It makes sense. The ol' Katy Vs Tay fight it getting tired, with the two celebs reportedly clashing over backup dancers back in 2013. The incident inspired Swift's diss track 'Bad Blood' and from there it spiralled out of control. Let's just hug it out people!
Taylor attempted to mend her reputation on her new album with a song titled 'End Game' – a perf chance to draw a line under the feud.
Tonight at midnight eastern. #EndGameMusicVideo@1future @edsheeran pic.twitter.com/XHRS02IXfY

— Taylor Swift (@taylorswift13) January 11, 2018
Now fans are pretty damn convinced that Katy was on set while Taylor was filming the video.
Here's a snap that appears to either be the 'Swish Swish' singer with her ex-enemy, or a damn convincing doppelgänger.
Katy Perry was spotted in Miami on the set of Taylor Swift's new music video for "End Game". Is their feud over? Will Katy be featured on the video? #EndGame pic.twitter.com/X0xxFrIlsV

— The Pop Town (@ThePopTown) December 21, 2017
Here's a video, which again looks a helleva lot like Katy.
As fans become convinced that Perry will appear in the video, or even as a backup dancer, another piece of evidence being speculated over is that Katy has just started to follow Taylor on Twitter.
KATY PERRY JUST FOLLOWED TAYLOR SWIFT ON TWITTER.

THIS IS NOT A DRILL!!!!!!
Maybe the rumours abt katy on end game mv is effin trueeeeee!!!!!!!#EndGameMusicVideo pic.twitter.com/t6VTH5aZar

— evon (@iamkayeestrada) January 11, 2018
However, despite fan screenshots – we can't confirm if Katy just recently followed Taylor or if she was following her all along.
Either way, fans are losing it over the possibility of Katy & Taylor becoming m8s again.
IF KATY IN END GAME IT WILL BREAK THE INTERNET THIS SHIT HAPPENED WHEN TAYLOR AND NICKI SANG TOGETHER AFTER THEIR FEUD

— ???????????????? ???????????? ???????????????????????????????????? ???????????? (@reptourandmore) January 11, 2018
Katy had "catastrophe" as a caption and Karlie had "swish swish" as a caption does that indicate it's all good between Taylor & Katy?Also the End Game teaser is going to be Taylor's 100th post on Instagram so maybe we can expect something special?! pic.twitter.com/WVIqjM6a6b

— ` (@shadyalison) January 9, 2018
WHAT IF end game was dedicated for katy all along…

"YOU and ME WE got big reputation"

It makes sense right???

— . (@SwifterStruck) January 11, 2018
When it comes down to it, it's just a damn good marketing move for them both.
I need to say it. IF Katy appears: I think she'll have a small role to start off with then near the end and when Taylor says big enemies before her rap, she joins her in the front and they both rap. Omg that would be amazing

— END GAME (@_Batuhan03_) January 11, 2018
The video, which also stars Ed Sheeran and Future, drops at midnight in the U.S, which is roughly 4pm today in Australian EST. So we don't have long to wait!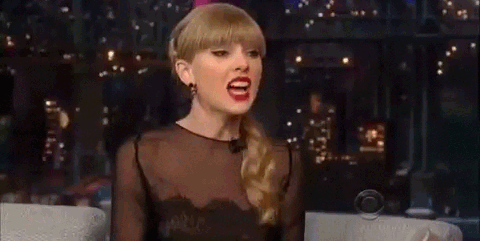 Get Punkee's Bachelor Recap Alerts!