SO EXTRA: Kendall Jenner Spotted Pushing Security Out Of Her Met Gala Shot
While we're still recovering from our 2018 Met Gala fashion hangover, a delightfully shady video has surfaced showing a visibly annoyed Kendall Jenner pushing a security guard out of her photo op.
It's just some wonderfully salty stuff. Who can blame her, really? Does he even know WHO SHE IS?!?
Check it out below via Teen Vogue:
She actually appears to be some kind of fashion robot, but she still looks stunning tbh.
Fans are pretty divided over the whole thing.
Some are calling her rude:
I have legit always thought Kendall Jenner was the nasty brat of the family and the video of her pushing the assistant just confirmed it

— Chloë Findlay (@chloebethF) May 8, 2018
Kendall Jenner being rude as always pic.twitter.com/BytxmPYPd9

— molly (@dyonvi) May 8, 2018
Why are people saying that Kendall Jenner pushing that security guard is hilarious. Lool, are you all tapped. Clearly you must be rude, entitled and obnoxious to find it remotely amusing, it's bratty behaviour ????????‍♀️

— Liv (@russkrispies) May 9, 2018
While others get that the woman was busy serving pure fire for the camera. If you get too close, ya gonna get burnt.
Ok, I'm not @KendallJenner biggest fan, but she didn't push or shove anyone. Even I can see that and I actively look for reasons to dislike them lol. #sitdown #next #MetGala #nostory

— irishlady (@irishlady251) May 8, 2018
Mood: @KendallJenner pushing a security guard out the way so she could get the perfect photograph, only #MetGala things ???? pic.twitter.com/Kvtb2wsSPn

— Ted Pilkington (@tedpilkingt0n) May 8, 2018
Kendall Jenner making sure security guards does not ruin her Met Gala shots is the kind of extra I aspire to be ????????????????

— fallon (@asdfghjkliah_) May 8, 2018
You do you, Kendall.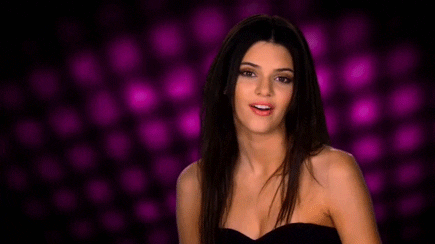 Get Punkee's Bachelorette Recap Alerts!