Everything We Know About Australia's Newest Festival 'The Lost Lands'
Simon Daly, founder of the beloved Falls Festival has brought an exciting newcomer to Australia's festival scene with 'The Lost Lands'.
Taking place at Werribee Mansion over the Melbourne Cup weekend, from 28 October to 31 October, the festival will not only celebrate a stellar music line up but all things art, theatre, food and comedy.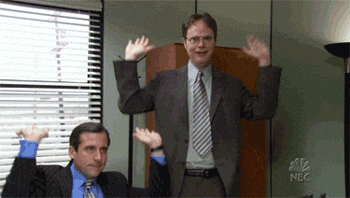 The event will be family friendly and according to Daly will "give parents the chance to reconnect with the festival experience, while instilling in kids, a love and appreciation of music".
Daly was inspired by his time in Oaxaca, Mexico, where he and his family stay for a few months a year. He envisioned a festival that encompassed a creative and community experience, where everyone is welcome to take part but unlike other festivals, there is minimal technical gear.
"The little villages have their own, completely self contained production, and it's as rough as you can imagine", he said. "That kind of feeds the inspiration for some of the festival stuff," he told Rolling Stone Australia.
https://www.instagram.com/p/BGNV9YpSu6v/
Festival-goers can camp, stay near-by or there is even the option of glamping. There will be bushwalks and bike-rides to join too- this ain't no regular fest.
On the culinary side, the three day event will have food stalls, pop-ups, along with a bevy of local craft beers, wine and organic spirits.
You can check out the stellar international and domestic arts program which will showcase Polyglot Tangle, Makeover Mom and Dad, The Listies, Total Nonstop Tricks, The Laughter House and Coney Small People, Big Questions and many more.
Increase your odds of having a win over Cup Day Weekend by scrapping the TAB and grabbing some tickets to this rad new event. It's sure to be a ripper! Just look at the lineup…
The full music line-up includes:
• Mariachi El Bronx
• The Waifs
• Missy Higgins
• CW Stoneking
• Ozomatli
• Architecture in Helsinki
• The Grates
• Tim Roger with The Bamboos
• Harts
• Tash Sultana
• Olympia
• Ali Barter
• Pounded by the Surf
• Nicky Bomba
• Ainslie Wills
• Alex Lahey
• The Little Stevies
• The Royal Jellies
The Lost Lands
Friday 28th – Sunday 30th October
Weribee Mansion, Melbourne
Visit the website for more information regarding the event and how to get your hands on some tickets. Tickets are available now!
Header via Instagram.