Kim Kardashian Told Magda Szubanski She Had Never Heard Of Netball
ICYMI, Kim Craig's second best friend Sharon Strzelecki is moving up in the world, and has found a new bestie in none other than Kim Kardashian….well, according to a new Uber Eats promo.
It's honestly one of the greatest ads in the history of human kind. If you haven't seen it then please stop what you're doing and watch it right TF now.
Since the ad premiered, Magda Szubanski revealed that when she spoke to Kim on the phone, she didn't have a clue what netball even was??? The disrespect!!
Speaking to Nova 96.9's Fitzy & Wippa, Magda explained Kim's confusion over the sport. "I said to Kim, 'Do you even know what netball is?' And she said, 'No, but we have this thing called the Met Ball?"
If you grew up in Australia then you'll know netball is a beloved pastime and something typically played throughout primary and high school. It leaves me a little shook to think that this sport is not played in the US. Y'all are missing out!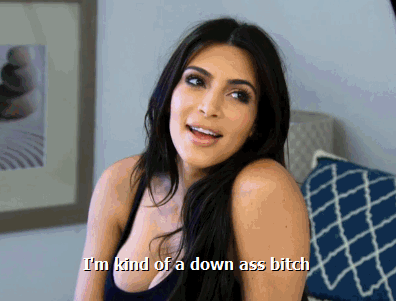 But it's pretty hilarious that the Keeping Up with the Kardashians star mistook the sport for the Met Gala. In the same interview, Magda said that she and Kim actually filmed their parts separately so they never got a chance to chat about netball IRL.
"It is very difficult for Sharon because Sharon's very busy, she's got a lot of commitments. She's got her indoor footy, little league, so it was Sharon's fault she couldn't be there with Kim," she said.
"Kim was there and ready to go but Sharon just had a very busy schedule, so she had to film her stuff a couple of days later but they were in the same room just not at the same time."
Classic Shaz.