KJ Apa Finally Opens Up About Car Crash And Riverdale Working Conditions
Our Riverdale dreamboat KJ Apa has just broken his silence about his car crash and the concerns surrounding the Riverdale working conditions.
Back in September, KJ, AKA Riverdale hero Archie Andrews, gave us all a scare when he was in a late night car crash on his way home from set. Luckily KJ (bae) wasn't seriously injured. Word went around that he had worked a long day making Riverdale magic and was just exhausted when it happened.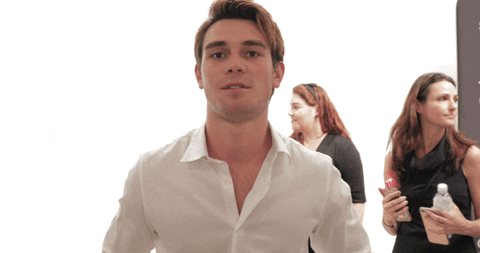 Warner Bros. Television (the studio behind the CW cult hit) were copping a lot of heat so released a statement on the matter that said:
"We have a large cast of series regulars, and our actors do not work every day. On the day of the accident, KJ worked 14.2 hours. The previous day he worked 2.5 hours, and the day before that he worked 7.7 hours.
KJ has repeatedly been informed about making production aware if he is tired or feels unsafe, and if so, either a ride or hotel room will be provided for him."
Still, the 'incident' prompted an investigation from the Screen Actors Guild‐American Federation of Television into Riverdale working conditions. It has all been very hectic.
Until this week, KJ himself has been silent on the matter, but in an interview with Esquire he's finally opened up:
"That was just a one-off accident, and it was a mistake on my part,"

Apa says.
"I should have pulled over and gone to sleep instead of battling my way home. But I learned from it. It was a blessing in disguise. I came out unscathed, and I thank God that I'm okay—it could have been a lot worse."
After all the debate that it sparked, KJ confirmed that nothing major has changed:
"The schedule didn't change,"

he says.
"It's still a requirement for the actors to drive to work, which is fair enough. The crew works longer than we do, and they have to drive back and forth to work every day."
KJ is such a bless though he's very mature about the situation and grateful for how things worked out.
"It puts things in perspective for actors on other shows; when you're driving home, you've got to be mindful and make sure your mind's right and that you're not tired,"

he says.
"I was really lucky the production was there for me and helped me the whole way, which made me feel looked after."
We hope all the cast and crew are being well and truly looked after because they are all precious and so is Riverdale. Stay safe KJ you wonderful beautiful human we love you <3 <3 <3