Kyle Sandilands Is Getting His Own 'Judge Judy'-Style TV Show & It Sounds Terrible
This year just got a bit more interesting as it's been revealed that radio douche Kyle Sandilands is getting his own TV show titled Trial By Kyle. Yup. We're not even kidding.
Kyle confirmed this morn on KIIS1065's Kyle & Jackie O show that he has signed off to star as host of a new TV show similar to Judge Judy on Channel Ten.
"People will come in with their stupid arguments [and] neighbourhood disputes," he explained on the show.

"Celebrities going up against photographers. I've already got one of those locked in. This is the sort of show I'm going to do. [It's] very, very similar to arbitration. I haven't decided if it's just going to be me or a panel of jurors."
This will be err…interesting.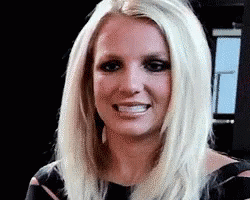 He says he will use a "common sense" approach and may call upon celebrities and his co-host Jackie O for input.
The last time Kyle was on TV was as a judge on Australia Idol, and the radio host said he will return to the Channel Ten network, but begrudgingly.
"I hold grudges normally. But I'm returning to Channel Ten. The people who terribly fired me back in the day. If I hold grudges, why would I go back to a dog of a network that treated me so badly?"
This could be great or a giant trash fire. Either way we're likely to hate-watch the shit out of it.