Here Are All The Logan Paul Vs. KSI Deets For Mates Who Pretend Not To Care But Secretly Do
It's the biggest feud since Taylor and Kanye.
Logan Paul and KSI are BACK and set to take the ring this Sunday in one of the world's biggest boxing events (YouTuber speaking).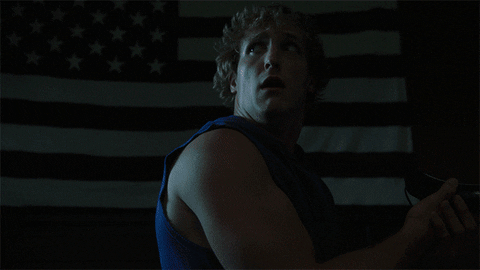 If you forget (or are pretending to), last year Logan Paul and KSI battled it out in a six-round match, ending DISAPPOINTINGLY in a draw.
It was known as the biggest amateur boxing match in history, but this year the two will make their professional boxing debut, with the match counting towards their official records.
Still don't care? Sure ya don't.
We've put together all the hot deets about the KSI Vs. Logan match: Where, when, and how to watch in Australia.
What time is the match?
The match will take place this Sunday 10th November at around 2-3pm AEST. The EXACT time is unknown because three other fights are taking place beforehand, so it depends on how long they go for.
Where is the match?
The match is happening at the Staples Centre in Los Angeles. KSI, who is from the UK, was PISSED about fighting in LA as it's 4am or something in his hometown. So if you're a fan from Britain, sux2bu!
How to watch?
Unlike last year, the fight won't be live-streamed on YouTube in a pay-per-view service. Instead, Australian fans can watch the fight over on Fite.tv. For everyone else in the world who isn't neglected, they can watch it on DAZN.
How much does it cost?
The match will set you back about $15AUD.
Can I watch it anywhere for free?
Every year, a dodgy Reddit link pops up where people stream a shitty illegal copy of the fight. We're obviously not gonna encourage that here, but hey, do what you gotta do.
How many rounds will there be?
The fight will be the same as last year: 6 three-minute rounds.
What's the weight class?
The fight will classify under the cruiserweight division, which is about 90kgs. Double me, pretty much.
Will there be headguards like last time?
NOPE. As the last match was amateur and this one is pro, headguards are not permitted in the fight. Similarly, they'll also be wearing lighter gloves compared to last time, perfect for packing that PUNCH.
What are the betting odds?
SAVE YOUR MONEY. But right now Logan Paul is in favour to win with $1.52, vs KSI at $2.42.