It Looks Likely AF That The 'Love Island' Australia & UK Casts Could Actually Merge
Love Island has well and truly landed in Australia. There's been fighting, dry-humping, couple-switching, and Erin and Eden definitely banged. But WHAT IF the show merged with the original (and best) series, aka, The UK version? Well, this looks likely AF to happen.
For those of us that got on board with the series long before Sophie Monk got a free vacay, the British version is (so far) much more steamy and drama-filled than the Aussie one. And they say funny words like 'muggy' and 'pied'.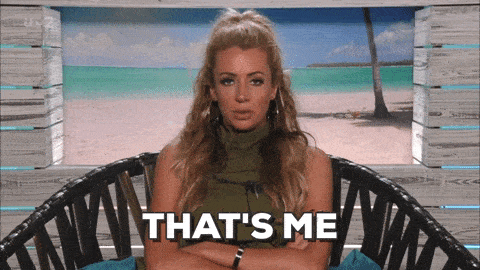 It's just a great time all round and it just so happens that the current UK season has just started filming and errr… in a villa that happens to be half an hour away from the Aussie one. Coincidence?!?
Fans have already theorised that something is up.
I have a theory: both Love Island Au and Love Island UK are both filmed in Majorca @ the same time… The intruders in the AUS version will be the UK contestants and vice versa!? #LoveIsland #LoveIslandAU pic.twitter.com/rOr6HyAB4r

— Leah Jay (@LeahJayK) May 30, 2018
Can't believe Love Island Australia is filmed in Majorca too! I wonder if the British and Aussie villas will meet at any point? #LoveIslandAU

— Lucy ♡ (@imLucyIrving) May 27, 2018
Surely it would make more sense to film the series' at different times so they can use the same villa that is already camera ready? It seems all kinds of suss that they are filming right next door to one another.
It's so suspicious that a few different British publications are already speculating that the UK and Aussie series are expected to merge.
This could mean that each house picks contestants to swap as intruders or, who knows, we could potentially vote who we want to move over to stay with our British m8s. *cough* 'Take Grant!' *cough* The options are endless.
As long as we get to keep Justin, I'm happy. He is precious to us all. Although I honestly don't know what the Brits would make of him…
All the dumpings and dumped undies! Catch up on the latest episode now! ???????? https://t.co/E5px5NeU13 pic.twitter.com/5kYbVo8aS2

— Love Island AU (@LoveIslandAU) June 3, 2018
Get Punkee's Bachelorette Recap Alerts!