It Looks Like Love Island's Tayla Has Rebounded W/ Grant's Bestie Dom
Just when we thought the mess created from this year's Love Island had finally come to an end, it looks like winner Tayla could be dating Grant's bestie and fellow reality TV love-seeker Dom.
The relationship has been rumoured for a while, with the couple appearing together at a handful of events. But in the last week, both Dom and Tayla have posted couple-looking pics together on Instagram.
While we can't be sure these aren't just two friends taking a snap together, in the comments neither Dom or Tayla denied they were something more.
Over the weekend they attended Royal Randwick Races together. Flick over to the next image to see a pic of Dom with Tayla, again, looking rather cosy.
The most awkies part of all this is that when Dom joined Love Island, he was already friends with Grant. The series made it appear like the two went way back.
It now appears despite the reality series ending months ago, the recoupling ceremonies are still going. Someone should tell Sophie.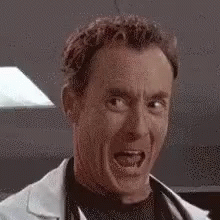 We have contacted both Tayla and Dom for comment.