Macca's Is Serving Up A Full Month Of Sweet, Sweet Deals & We're Lovin' It
What's the only thing better than a ten-pack chicken nugget meal with sweet and sour sauce, and a coke zero after a big night out? One that's half price — that's what.
It's time to bust open your money boxes, friends. Macca's is offering 30 days of 30 deals.
Throughout November, you can swing by your local Macca's and take advantage of an entire months' worth of delish deals, kicking off with the humble Big Mac for just $2 this Thursday, November 1.
Each day is a different deal, so you can expect bargains like a six-pack of nuggs for $2, a $5 small Big Mac Meal and heaps, heaps more.
Did somebody say cheat month?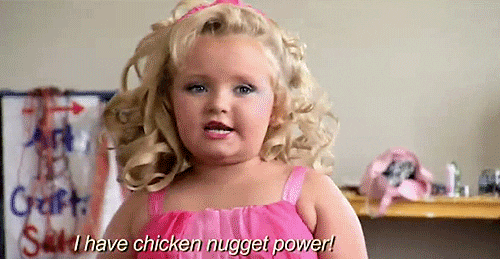 The 30 days of deals are only available through the mymacca's app, so download it! What are you waiting for?!
See you at the drive-thru, bb xx.