HOLY JEEBUS: MAFS' Davina Might Join 'Love Island' & Our Bodies Are Ready
If the Bachelor In Paradise antics just aren't filling the Married at First Sight void in your heart, we have some ripper news for you. The MAFS kween herself Davina might be returning to our screens this year on Love Island.
Hellz yeahhhhhhh.
"Channel Nine bosses know Davina is a ratings winner and have pulled out all the stops to get her on Love Island," a source told NW.

"Davina has all but signed on the dotted line at this point, but her bags are basically packed. Producers are aware that she's a controversial choice, but viewers love to hate her – and they know she'll make the show a success."
This is legit the best news ever and I have just simultaneously fainted/floated into the sky. Love her or hate her, Davina brings the drama and Love Island is a far better fit for her than the confines of reality TV marriage.
While unconfirmed by Davina, sources have said she's as good as ready to head off to Spain for the upcoming series, hosted by ultimate bae Sophie Monk.
We know from the UK season of the series that couple-swapping is what the show's all about, so Davina should bloody thrive. Let's pray that Dickhead Dean doesn't make a cameo, tho.
I can't take any more rapping, tbh.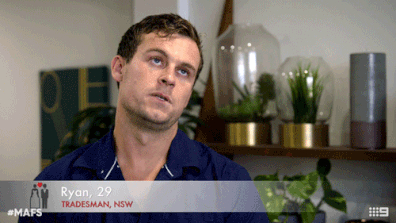 Bachelor in Paradise's Keira Maguire is besties with Davina and revealed she encouraged her to do the show.
"I told her, 'I don't think MAFS was the right show for you,'" she said. "She's not at the stage in life where she wants to get married. I said, 'You should go on Love Island.'"
We can't wait to tune into this absolute trashfire that awaits us.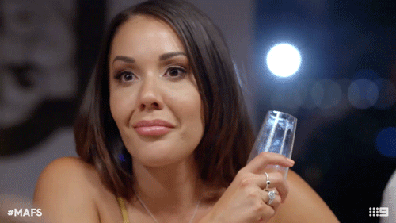 Get Punkee's Bachelor Recap Alerts!