Connie From 'MAFS' Just Low-Key Let Slip That She Hasn't Had Sex With Jonethen
Appearing on the Kyle and Jackie O show this morning, Connie from Married at First Sight let slip that she and her TV husband Jonethen have never had sex — which casts a lot of doubt over whether they stay together.
In the last few episodes of MAFS, the couple struggled with marital issues during intimacy week with Connie growing frustrated at her husband's constant Instagram use, which led to her sleeping on the couch on last night's episode.
Speaking to the radio duo on the KIIS Network, Connie said that she and Jonethen had not had sex, and when Kyle asked whether she meant they haven't had sex so far on the show or whether she meant they hadn't done the deed at all, Connie eventually replied, "Yeah, both." Ooft.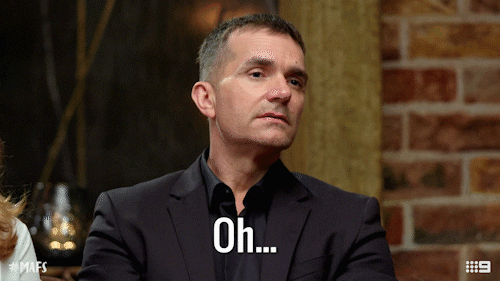 She went on to say that what we've seen go down between her and Jonethen on MAFS hasn't painted the entire picture. "This is where it gets a bit tricky as well because even though so far on the show we have been portrayed like we're quite attracted to each other, that actually wasn't the case," Connie revealed.
"At the start, I definitely struggled to have some kind of sexual chemistry with him. And it was there on his behalf but then we kind of do a weird flip on each other and he starts saying he's not so into me," she said.
"I think with Johnnie and I, we just, we couldn't get on the same page. We struggled because we weren't exactly each other's cup of tea."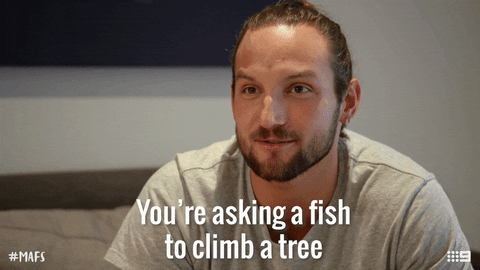 This is the second time in the space of two days that a MAFS contestant has criticised the series for failing to accurately represent the actual dynamics between the couples shown on the series.
After exiting the series on Monday night's episode, Poppy took to her Facebook page yesterday claiming that something "controversial" had occurred off-camera with Luke that made her decide to leave the show.
"How controversial are we talking?" Jackie asked Connie referencing the post during the interview. Connie clearly wasn't comfortable addressing it, telling the hosts, "It's a touchy one this one. I just don't feel comfortable giving too much of my opinion on this matter because it is big [what happened], and it is something that Poppy and Luke need to deal with themselves."
As Jackie pressed Connie over whether it was an "inappropriate incident", Connie replied: "Yeah, inappropriate's one word to use definitely. It's just, yeah, it's heavy."
Later into the interview, when asked if she saw any of the couples going the distance like last season's success story Cam and Jules, Connie fell silent before admitting: "No one." LOL.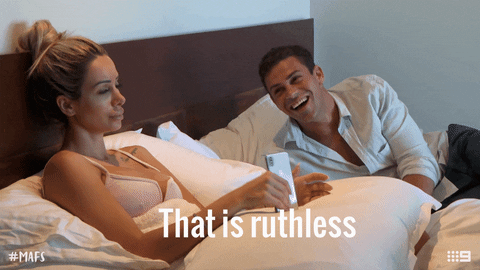 Welp, it's going to a be a long few weeks ahead.