A Deep-Dive Into All The 'MAFS' Drama That Has Gone Down Since The Show Ended
While we can no longer watch all the Married at First Sight drama unfold on our TVs, thankfully the petty feuding hasn't stopped over on Instagram.
If you live and breathe MAFS (guilty!) then you'll know Instagram is basically just a platform for the different contestants to throw shade at one another and try to stay relevant in the media.
If you live for drama then here is a detailed summary of some of what's gone down since MAFS ended!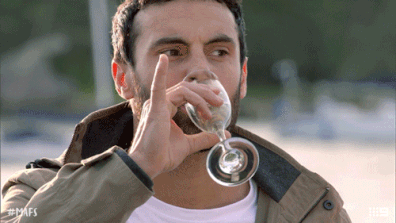 ---
Cyrell VS. Martha & Jess
The most savage beef in the show's history has to be Cyrell versus 'mean girls' Martha and Jess. Around the time the finale aired, Cyrell made her feelings crystal clear in a speech from a MAFS trivia night which that she posted to Instagram.
She could be heard saying "There are some females that put other females down and think they are better than them. Beauty is not defined by how you look, your money or what you are given."
"Beauty is defined inside, your morals and your dignity and what you stand for. And I will always be ten times more beautiful than those females," she finished. It doesn't take a rocket scientist to work out who she is referring to.
However over on Martha's camp, she's trying to diffuse the situation. After the series wrapped Martha posted an Instagram story of the two together, writing "Even Cyclone and I had some big LOLs… things were simpler then!"
Jess echoed Martha's sentiments and said in a recent Q&A on her Instagram stories:
"I think Cyrell is fiery, she's unapologetic, she says it how it is. She and I have had major differences throughout the show. I did a lot of things that she didn't agree with. I don't have any hate towards her, that was a long time ago, guys."
I guess they're both trying to keep Cyclone Cyrell at bay for now.
---
Jess VS. Lauren
Earlier this month a series of Instagram screenshots were posted (then deleted) on the Married At First Sight Australia Fans Facebook page, which showed Lauren commenting on a pic of Jess with Ines, accusing Jess of "buying comments." Shots were fired. It was hectic.
This led to Jess (and her followers) retaliating to Lauren, taking swipes at her past relationships with Matthew and Mick. Since this explosive fight happened, Jess has deleted all evidence of the argument, and sadly I couldn't find the screenshots anywhere on the internet.
---
Jess VS. Dan
While their relationship didn't last long, their bitter breakup is still ongoing. Taking to her Instagram stories last week, Jess posted a question from one of her followers asking: "Who was the snakiest person on the show?" and Jess named Dan as her answer.
"In the aftermath and with everything that I've seen, I would have to say that Dan was one of the snakiest people on the show," she admitted.
This followed Dan admitting in a YouTube video that, "There is no way in the world I'd be getting back with Jess, no way. I won't ever speak of her again. I made myself look like a fool to have an affair on TV."
I mean, he ain't wrong.
---
Jess VS. Mick
In an effort, I guess, to make amends for her actions on the series, Jess reached out to Mick in an Instagram story. "I have a lot of regret and remorse with the choices I made in the experiment," she wrote.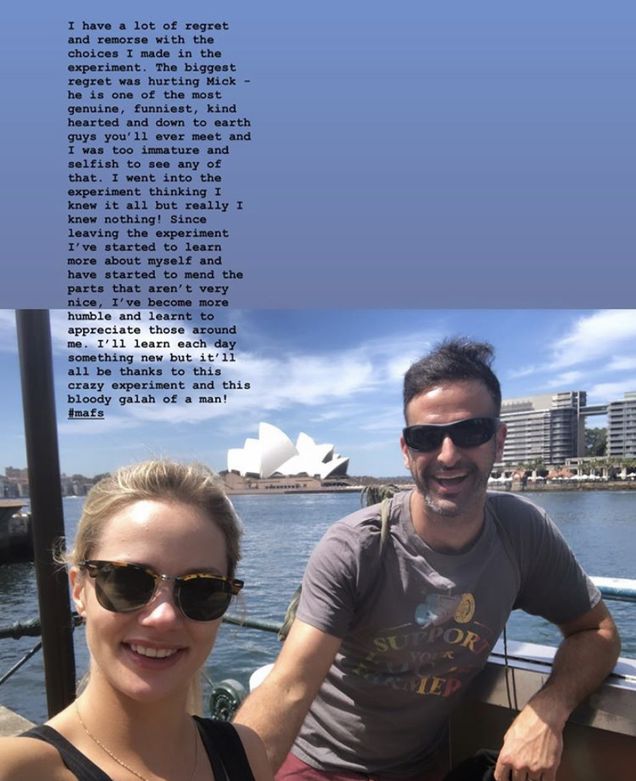 "The biggest regret was hurting Mick. He is one of the most genuine, funniest, kind-hearted and down-to-earth guys you'll ever meet and I was too immature and selfish to see any of that," she said. "I went into the experiment thinking I knew it all, but really I knew nothing!"
When Mick was tagged in the post, he made his position on Jess extremely clear, writing "I never wanna see that bugger again in my life."
I don't see a reunion happening any time soon.
---
Ines VS. Lauren
These two constantly clash. In an interview with Kyle and Jackie O, Lauren spoke about Ines' behaviour on the show, telling the hosts, "You've got to feel for the girl, I mean she obviously suffers some real underlying mental health issues."
Ines replied in the comments for the video, writing "Does she have a psychology degree now too?" before adding, "Can this bitch never speak for me again?"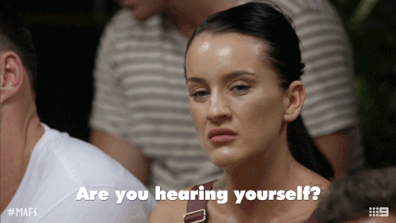 Later Lauren commented on Ines' Instagram page after she posted a topless shot, writing, "Her behaviour is so concerning. It's like she's crying out for help."
In reply Ines posted an Instagram story attacking Lauren again, saying vulgar things I will not repeating and calling her a "fucking Desmond"… whatever that means!
I doubt they'll ever get along.
---
Jules & Cam VS. Random Friend
Following their engagement party, Jules noted that one of her friends was leaking pictures to the media and spreading a rumour that the couple were paid for magazine coverage of the event.
She has since cut all ties, saying "Literally, within a few hours someone had leaked photos from the inside out, which is very hurtful because it was a friend — obviously not a friend anymore," Jules told 9 Honey.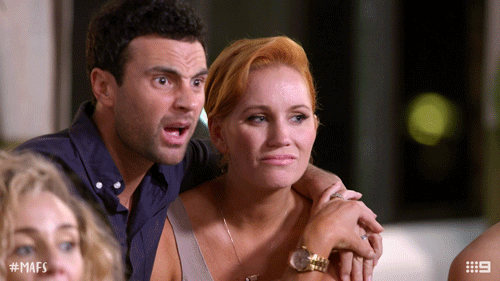 "They were selling photos from the inside, which is just really disappointing and a betrayal of trust to think that they're gonna make money from an event."
I don't think that friend will be invited to the wedding. I'm still waiting and ready to RSVP, by the way.
---
Mike VS. Clementine Ford
In perhaps the longest running feud of the entire experiment, Mike and feminist writer Clementine Ford have constantly butted heads on social media.
Clementine has been very vocal about her distaste for Mike since the beginning and definitely doesn't mince her words.
Oh boy, she really can't stand that guy.
Excuse me I am going to a #MAFS cocktail party tonight and I am going to friend with Heidi and talk about how awful Mike is.

— Clementine Ford 🧟‍♀️ (@clementine_ford) April 5, 2019
Mike often hits back at Clementine on Instagram. Here is a snapshot of some of his responses:
We'll likely hear more about their feud on Mike's new podcast which I will absolutely not be listening to. Ugh. The horror.
–
So there you go, folks! Plenty of drama to feed our appetites until the new season of MAFS arrives next year!