We Asked A Bunch Of Men Why They're So Obsessed With Watching 'MAFS'
The premiere of Married At First Sight is just around the corner and we have to admit we're pretty damn excited.
The guilty pleasure show has garnered a huge fanbase over the last few years as we watch strangers get paired up by relationship experts and then try to make their marriage work – and maybe even grow to fall in love.
So, the success rate hasn't been huge, sure. But the drama, laughs, and absolute chaos the show has brought with it will last longer than most millennials' marriages anyway.
The general stereotype surrounding shows like MAFS is that the show is watched by a bunch of girlfriends hanging out and live-tweeting together, or a begrudging boyfriend will settle in on the lounge next to his girlfriend who is "making him" watch the show. (Yet he seems to know way more than anyone else about what Cyclone Cyrell is doing these days, but don't question him on that!)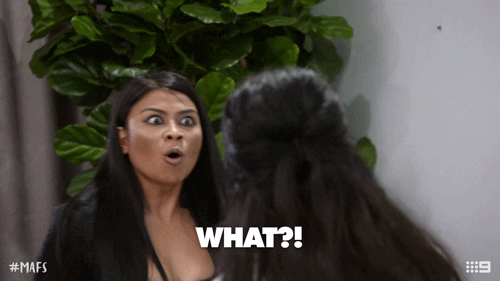 But, hey, it's 2020 – is it really that bad for men to admit they kinda love watching this shitshow as much as anyone else? Will it really affect anyone's fragile male ego that much to just come out and say it with us: "I'm Bob and I'm here today to admit I love MAFS!"
It feels good, doesn't it?
As it turns out, there are many men out there who are more than OK with admitting they also love indulging in this shitshow, so we decided to have a chat with them to learn more.
We asked men why they get obsessed with watching Married At First Sight:
We interviewed Nate [31], Matt [31], Brent [25], Luka [21], and Jake [33].
On what draws them to the show:
"After working all day with a pretty stressful job and with all the bad stuff going on in the world it's great to just have a laugh and wind down the day with a glass of red," Nate said.
"The hopeless romantic side in me would like to say that I enjoy it because I believe they all have a true chance at finding real love," Brent said. "But let's be real I like MAFS for guilty reasons only. It makes me feel like I've actually got my shit together (when maybe I really don't)."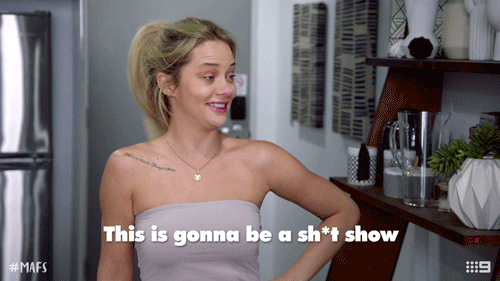 "A part of it is the 'Whew! At least that isn't me!' factor when you watch a really ill-matched couple squabbling over a pot of Maggi 2-Minute Noodles (or whatever)," Jake said. "It's Ricky Gervais-level cringe comedy. But I also think the show is fascinating because of the stuff that resonates and can be recognised in your own relationships."
On whether they have an issue with admitting they watch it:
Most men we talked to said they either watched it with their mates, or there was a constant group chat firing up when MAFS was on.
"I have no problem with admitting I watch the show. I was close to going on [a reality dating show] until I got a girlfriend," Nate said.
"It's 2020," Matt added. "I'm comfortable to admit to anyone willing to ask that we all watch MAFS. It's a great convo starter – whether you're out on the town on a Saturday night, or with Rhonda from accounting when you've forgotten to put your timesheet in on a Wednesday. And, I'm even more comfortable to admit, that sleep has been lost thinking about how a girl would want to hook up with a rare unit like Troy, even if it is for television."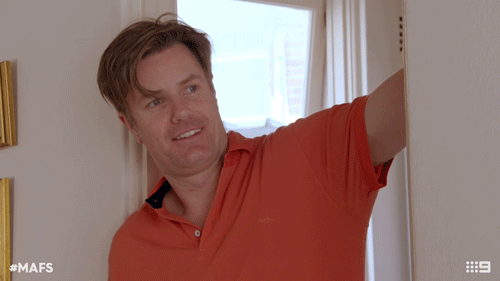 Matt also talked about his group chats going off during MAFS season. "Plenty of my mates use their time watching MAFS to escape from the real world, and live through others' lives for a few hours a week. It's not uncommon for MAFS to sneak its way into the boys' group chat mid-week, a sneaky message to let you know of a new couple making waves (Nadia and Anthony), or an Instagram recommendation for a new follow."
Jake said he's been through all of the stages when it comes to watching the show. "I've already been through denial, anger, bargaining, and depression. I've reached the final emotional stage of watching guilty pleasure television: acceptance."
Brent admitted to only chiming in when other people started talking about the show first, but also said a household of five country boys from Wagga watched it regularly and that there was "bulk chat" around the footy club when the show is on.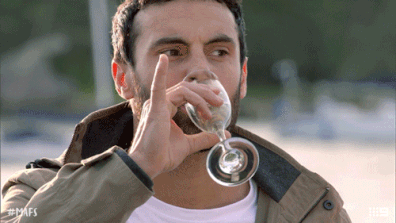 Luka had this to say about the perceived stigma around people watching MAFS. "I'm probably a bit of an outlier because I'm queer and all my friends are women or queer. I only hesitate to admit I watch it because of the general 'stigma' around watching shows like that… I don't think my gender has anything to do with it, it's more that people don't really like the show."
On whether MAFS has taught them anything about love or relationships:
"MAFS is a lot like dating, it's symbolic of the 'plenty of fish in the sea' motto," Matt explained. " If you can't find the love of your life on the first go (MAFS) then try somewhere else (Love Island).
"You'll meet many 'experts' when it comes to love and relationships: we've all got our own version of John, Mel and of course, the effervescent Trisha, but the simple truth is to trust yourself and follow your heart. You might find out the hard way, but it's better to have loved and lost, than to have never loved at all."
"It's taught me to not get married at first sight!" Luka said. "And also to just be honest and communicate – when they try to hide things, or whatever, it never works out well. I never used to think taking things slowly was the way to go – but now I do!"
Brent's insight into what the show has taught him was pretty simple. "That sometimes people are just hopeless when it comes to relationships and may very well be single forever," he replied.
Mood.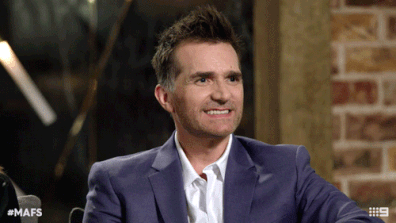 Jake also said if you're learning anything about love from MAFS, "the odds are good that you spent your entire life living in a fallout shelter with only a TV and Channel Nine to keep you company."
"However MAFS does reaffirm some things I already knew," Jake elaborated. "Like not trying to force things to work if your life goals differ from your partners, that long-distance relationships and cheating on national TV doesn't work, getting drunk and attempting a deep and meaningful convo is a recipe for disaster, that emptying your wine glass on someone's head during dinner is rude, and so on."
And on whether other reality shows had the same appeal as MAFS:
The Bachelor, First Dates, Love Island, Big Brother, and even MKR got the tick of approval from the lads we interviewed. But it does go without saying, it appears MAFS has a special hold over them.
"Special suggestion for the producers of MAFS – introduce an 'Up Late/After Hours' like Big Brother," Matt suggested. "We're not silly, we know there are kick-ons after the dinner parties where the real drama takes place. Knock together a genuine show once a week on this and you'll see ratings go through the roof – thinking they could get Hot Dogs to host, good chance to reinvigorate his career."
He's not wrong.