Liam On How His Bisexuality Was Portrayed On 'MAFS' & What Actually Happened With Georgia
Country boy Liam Cooper made history this year when he became the first bisexual groom cast on Married at First Sight. While Liam's sexuality is only a small part of his story, it pretty much became his entire plot on the reality show.
Liam and his MAFS bride Georgia Fairweather had a journey unlike any other couple. After being pretty much outed at his wedding, Liam discovered that Georgia didn't have any issues with his bisexuality, however, the couple started to hit bumps in the road as they clashed over their contrasting lifestyles: Georgia lived a glamorous life, while Liam was country boy at heart. Then it all came to a crashing end at the final vows, as Liam chose to continue their relationship, before Georgia absolutely dragged him in her vows, leading to Liam changing his mind.
Of course, this is merely what was portrayed on screen, but was this the whole picture? Liam has given a revealing interview on the So Dramatic! podcast where he shared with host Megan Pustetto what wasn't shown on TV between himself and Georgia (and her mum??) — and how he felt having his sexuality continuously used against him while filming.
Here are the highlights from Liam Cooper's interview on So Dramatic!
---
On how Liam felt producers were fixated on his bisexuality:
"I mentioned that I was bisexual from the very start, because I didn't want to hide it…They [producers] called me two or three times just to be like, 'So you're bisexual, yeah?' and I was like 'Yes?', like I didn't wake up and change my mind. I'm still bisexual. That was pretty much it, but then when we went on to filming, it [my sexuality] was the focal point of everything," he said.
"[After the last dinner party] we finished and my producer came over and was like, 'You've got to go do your voxxie' and I said 'I'm not answering any questions about being bisexual, like I'm done! I'm not your guinea pig no more. Let's put that to bed.'…You are targeting me with these questions."
On producers choosing Liam's final date for him:
"What people didn't see that on final dates, they tried to make me take Georgia to a drag queen show. I sat there and said, 'I would never take Georgia on a final date or a date to a drag queen show, sure Sunday brunch or drinks, let's have a good night, great! But final dates? No'," Liam said.
"I submitted that I wanted to go to a night-time zoo and do all this romantic shit, but they were like, 'No, you're going to a drag queen show.' It wasn't even aired…it was cut out!" he said, adding, "How is that romantic? You've got Jake taking Bec on a boat, Patrick doing what he was doing, but then you want me to go to a drag queen show. I know you're trying to be inclusive, but it's not what I want."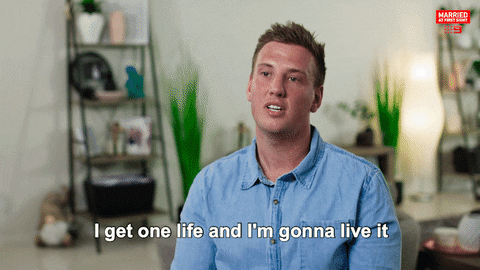 On the awkward reaction from the contestants when he was outed at his wedding:
"I was taken back, it's like, who reacts like that? Especially as I'm at my wedding, I'm here to get married, I'm not here to talk about that. Then I guess it hit me, like in this day and age people react like that. It's a shame, I really wanted to tell Georgia in a different way…People ask me if Bec got asked [by producers to bring it up], but knowing Bec she would never disrespect me like that," he said, adding that Georgia "handled it really well, it was a nothing issue."
On coming out to most of his friends and family on MAFS:
"A lot of people don't know, but I actually came out on the show. My close friends in Brisbane knew, and my brother and sister knew, but that was it. Me going on the show was a big reveal to everyone, I was like let's just rip this bandaid off! Let's just tell everyone that I'm bisexual. What better way than to let the whole entire world know."
On being paired with Georgia:
"I was adamant that I didn't want anyone high maintenance. [I told producers that] I wanted someone to fit in with my life, I'm too chilled. Take me to the pub for a parmie!" he said.
But then when he actually met Georgia, sparks flew between them.
"With me and Georgia, when we first met at the aisle, it felt like we had known each other for two years plus. On our wedding day, we literally said to each other that it felt like our actual wedding… I thought we would have worked out."
On what wasn't shown before his fight with Georgia about her being high maintenance:
"I didn't give two shits, she can dress up, she can do what she wants. It was more about: why are you so obsessed with what people think of you? There was a comment made by her and her bridesmaid that I should delete my Instagram because my Instagram was shit. That if she saw me in the real world via Instagram, she would not DM me, she would not come near me, because my Instagram was shit," he said.
"What people didn't realise was that when we moved into the apartment, Georgia tried to buy clothes for me and tried to change my whole style. She was like 'This is what you should wear, what you should buy'. She tried to make me buy a matching tracksuit. It came to over a thousand dollars. I was like 'No offence but I'm not going to wear any of this shit'…I said on the couch [to the experts] that I don't want to be changed."
On Georgia's mum being constantly around:
"Her mother was with her 24/7, her mother stayed in Sydney just down the road from us. They have a tight friendship, her mum's her best friend, so everywhere Georgia went, her mum was there. So every time I'd be like, 'Do you want to go out for breakfast?', she'd be like 'No worries, I'll just ask mum.' The whole gang would come, the whole posse would rock up: her mum and her bridesmaid, Laura," he said.
"Her mum stayed the entire time, everywhere we went, her mum came…it got in the way a bit," Liam said, adding "We couldn't really get to know each other properly."
On suspecting Georgia wasn't on the show for love:
"Halfway through — and no one saw this — but in my voxxies, I don't think Georgia knew this but I started calling her out, I said she was fake, I said she wasn't here for the right reasons," he said. "She turned around to me once and said, 'The best thing you could ever do is leave me at final vows', and I remember looking at her like 'Why?', and she goes 'Because then I'd be the broken-hearted girl'…so what she wanted happened."
On all the drama at their final vows:
"[Before final vows] I texted her this big ass message, I said 'I'm so sorry about the way I treated you at the final dinner party, I regret everything, I'm invested in this, I've learnt that I've been self-sabotaging because I'm scared' and blah blah blah, and I didn't hear anything from her," he said.
"After she read the first line, I knew these weren't her vows, these weren't her words. She went to town, I started thinking these are your mum's words through and through. Her mum did [write them]. It's been confirmed, Georgia told me that her mum wrote her final vows," Liam alleged.
"I pulled her aside and asked, can you please explain how I gaslighted you, and she couldn't. She sat there and could not speak. After the final vows, we spoke for a good hour, we went back and forth. I was like 'What do you want to do?', she goes, 'The ball's in your court' and that's when I thought back: you want me to end this so you'll be heartbroken."
–
This is the first half of Liam's two-part interview, with the next instalment dropping next week. Listen to the full chat on So Dramatic! here.