We Talked To Martha About Life After 'MAFS' & The End Of Her Friendship W/ Jess & Ines
While Married at First Sight might be done and dusted for the year, there's one contestant who I've personally remained obsessed with and that's Kmart Kim Kardashian aka Martha Kalifatidis.
From the drama that went down between her and Cyrell Paule, to her show-stopping outfits she blessed us with every week, there's no denying Martha was an unforgettable character.
Against all odds since the show ended, Martha and her MAFS groom Michael Brunelli are still going strong, having just returned from a trip to New York. They recently celebrated their one year anniversary and are one of only three successful couples created from the series who are still together. Yikes.
We chatted to Martha as she partners up with ShopBack, who are about to host a Cash Globe giveaway where Aussies can win $40k worth of prizes on the 1 November at Sydney's Martin Place by snatching as many vouchers as possible in 30 seconds.
Here's all the tea Martha spilt about life after Married at First Sight:
On no longer speaking to the MAFS cast:
"I honestly don't talk to anyone. Like on Instagram we'll have a little chat here and there if we post a photo, like with Lizzie, Tamara, Heidi and Mel, those girls are always really friendly. We'll write comments and DM each other.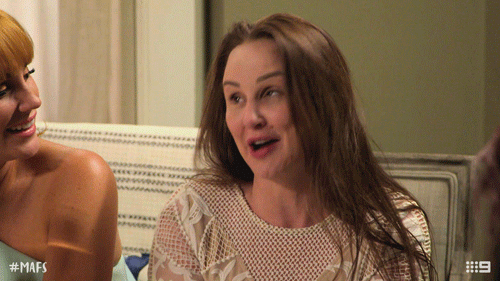 "But the foundation of the relationship that we formed was basically… how can I say it. Well it was fucked. It's really hard to build a lasting friendship when the foundations of the friendship were just so messed up. From the beginning, everyone was out to kill each other. How can you become friends after that?"
On the end of her friendship with Jessika Power and Ines Basic:
"We have different paths. Our lives are different and we are different. I think in the real world we don't have anything in common, all we had in common was the show and suffering though all the hate and all the backlash that we got.
"They were the only people who understood how I was feeling… like my best friend couldn't comfort me. I think that's all we had in common and now that MAFS is well and truly over, it's just gone back to normal and they're not my normal."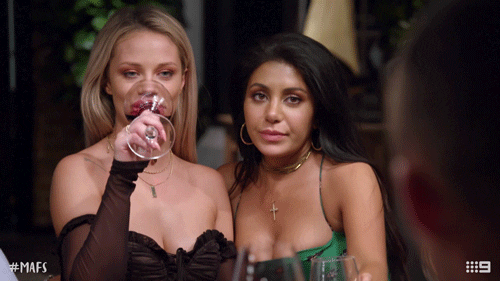 On her relationship with Michael:
"I feel stronger than ever. I feel like when you go on a trip away with someone, it's really make or break. There's no hiding and I just feel like after that now I love him even more. I'm more obsessed with him and I just feel like, oh my god he's so nice and perfect, he's kind, he's caring, considerate and patient."
On whether she would have met someone like Michael without MAFS:
"Never. Not in a million years. Humanity would have to come to a screeching halt before I'd ever go for someone like Michael. I don't think it even had anything to do with the experts. I think this was fate. It's something more than that. It's so weird that we get along so well, and like, he lives five minutes away from my parents' house. It's meant to be. We probably never would have crossed paths before."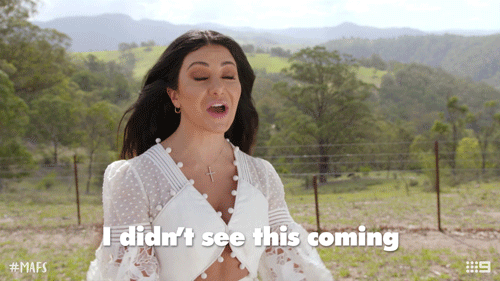 On getting Michael to move to Bondi:
"There might be a surprise move soon. Who knows. I don't want to jinx myself, you know…Look, we have talked about moving and I think now that Michael's been overseas I think he's been inspired and he's ready to leave the 'burbs in Melbourne now. I think he's ready for something different."
On the hate she still receives since MAFS:
"I feel like I'm just that girl that people love to hate. I always have been, even before I was on the show. I'm just that girl. I'm opinionated, I'm loud, I'm just easy to hate. I'm misunderstood more than anything.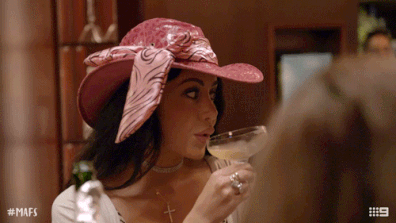 "The one thing I was disappointed about [the public's response] was that everyone overlooked the fact that I was so loyal in making my relationship work. I put so much into it. I feel like the other girls were like 'He's not my type, I don't think he's hot, I don't want him' and you know, Michael's not my type but I really peeled back the layers and tried to make it work. And saying that, the proof's in the pudding. It worked."