12 Relatable Reactions We All Had To MasterChef's Ice Cream Filled Finale
The MasterChef finale really amped up the theatrics so that it was nearly impossible to make a sure prediction of who would win until the end. What you probably did predict though was that someone would make ice cream. Of course.
Waiting to find out the MasterChef winner last night was an intensely drawn out 20 minutes of draaamaaa. Diana triumphing over Ben by just one point reeks of expertly executed theatricality. Wasn't it 'lucky' how the judges scores really tee'd up the perfect dramatic finish hey?
But the real question is, if MasterChef is so intent on being as exciting as possible, why did they do nothing to solve their ice cream problem? Like, just take away the ice cream machine!?! Voila, no more ice cream. So simple.
When Ben decided to take this "cook anything you want" challenge as a final opportunity to show the world "HELLO I'M BEN AND I LIKE TO MAKE ICE REAM" – I think Australia was doing one big synchronised eye roll.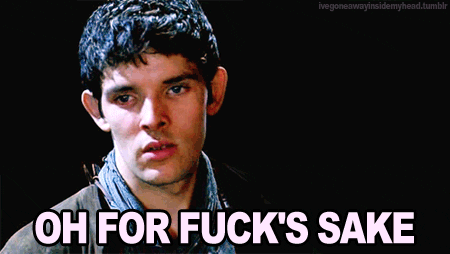 We've already seen just about every herb turned into ice cream and served on a biscuit this season of MasterChef and we're bored.
These are the best reactions that sum up exactly how we all felt when we saw Ben reach for the ice cream machine last night.
Ben's idea is to make ice cream? #MasterChefAU pic.twitter.com/JsKWdLRNRL

— Claudia Butters (@claudia_butters) July 24, 2017
Is he doing another fucking ice cream!? Fuck mate try something else yeah? It's no Messina Masterchef #MasterChefAU

— Thomas Bick (@TommyBick) July 24, 2017
Twitter when Ben says he's doing ice cream #MasterChefAU pic.twitter.com/IXmmTyi4iX

— Siobhan (@vanilafountain) July 24, 2017
Live footage of Ben tonight #MasterChefAU pic.twitter.com/Cz7YMEKNhe

— Courtney Gould (@heyycourtt) July 24, 2017
Ben should be disqualified plain and simple. All he does is make ice cream. This is #MasterchefAU not #IceCreamChefAU pic.twitter.com/Xej39wDJo2

— Guy (@greysfan) July 24, 2017
A summary of masterchef 2017:
1. Pour over broth/sauce
2. Ice Cream
Every dish must be served with a little side jug#MasterChefAU

— josh_cot (@Northplott) July 24, 2017
SPOILER: the winner of Masterchef 2017 is…..

The Icecream Machine! ????????

— Ted (@19hawks74) July 24, 2017
Honestly we were all done with MasterChef's ice cream obsession long ago and everyone has been pretty vocal about it.
Give the people what they want and mix it up MasterChef. And not in a freakin ice cream machine.
What I want to do to all the ice cream makers in the Masterchef kitchen #MasterChefAU pic.twitter.com/cmVQ6Y03Mm

— yellow bird (@zzippidydoodaa) July 9, 2017
"Applications are open for Masterchef 2018" no problem guys, I reckon I've got it in the bag #masterchefau pic.twitter.com/hIT58P2UBz

— Dave (@Cranky_Dave) July 23, 2017
You could give them a seafood challenge and someone would still make an ice cream #masterchef

— rebecca ambesi (@rebeckyy) July 4, 2017
We've literally exhausted every ice cream flavour possible at this point and come full circle back to vanilla. I'm OK with it. #MasterChefAU

— Adam Liaw (@adamliaw) July 23, 2017
Here's hoping that next season the MasterChef contestants get around some more cooking less freezing.
Samuel, or paddle pop lion?? #MasterChefAU pic.twitter.com/UKmrTREHgy

— Eloise Praino (@Eloise_Praino) July 24, 2017
Get Punkee's Bachelor Recap Alerts!