Mean Girls Star Aaron Samuels And His IRL Boyf Are Goals
Let's take a moment to celebrate the beauty that is Mean Girls' actor Jonathan Bennett and Access Hollywood host Jaymes Vaughan's relationship. They are couple goals.
It looks like Bennet, who played Mean Girls hottie Aaron Samuels, is living his best life these days. He and his partner, Jaymes Vaughan have been posting the damn cutest (and hottest) pics of their wonderful life together on Instagram and we are eternally grateful to have access to this wholesome content.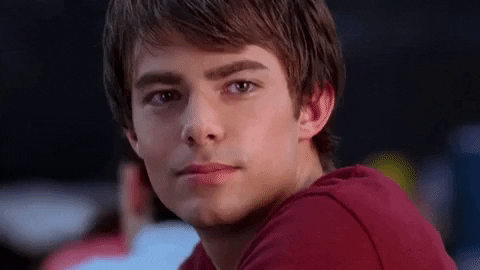 Some couples are just so nice to look at you've gotta treat yourself to a little scope sesh once in a while. So that's what we're going to do. These are all the cutest, sexiest and just downright sweetest posts of the pair that prove they are #couplegoals.
Let's kick things off with these matching Grams because YES.
Any post that ends in #love is #thecutestfuckingthingever
Sunsets and bike rides they are too pure
Lowkey matching shirts chains and pouts like:
Fuckkk they are so handsome
This couple is breaking hearts everywhere let's be honest
Activity dates on point
If I had a bf that looked like either of these dudes all my posts would be them too
Attending events for your partner's sake #CoupleGoals strikes again
When your bf makes dad jokes but he looks like this so
GROOL. Dying for this
Haha ok is it getting hot in here or what
Check out the boys at Pitbull!!!
And we will wrap things up with these hotties in love and feeding eachother.
COUPLE FUCKING GOALS.
Get Punkee's Bachelor Recap Alerts!