Don't Worry, Meghan Markle Hasn't Actually Been Turned Into A Robot
A video of Prince Harry and Meghan Markle in the crowd for Britain's Got Talent has gone viral over the weekend basically because it's creepy AF.
The video shows the two clapping in the crowd, with a manic smile on Prince Harry's face… while Meghan's face doesn't appear to move… at all.
Take a look for yourself:
WHY IS MEGHAN MARKLE LOOKING LIKE A ROBOT?!
Someone tell me this is not real ????????????????WTF I'm actually scared… full chills, what on EARTH IS THIS pic.twitter.com/OXuf3WNTGL

— Kendall Rae???? (@KendallRaeOnYT) June 11, 2018
There are three distinct possibilities here:
The Royal family has locked Meghan up somewhere and replaced her with a robot.
Meghan really hates the show Britain's Got Talent.
It is not Prince Haz and Megs at all, just two people wearing creepy AF masks.
As you're probably aware by now, option No. 3 is the correct one.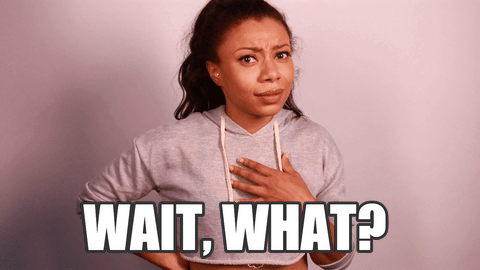 The whole thing was a promo for Madame Tussauds 'Live Figures' exhibition – the exhibition is an opportunity for fans to get up close and personal with the waxy newlyweds.
It's very normal and not creepy at all, thank you very much!
Get Punkee's Bachelorette Recap Alerts!