The Most Iconic Moments In The History Of 'Vanderpump Rules', Ranked
There are only a handful of TV shows that are so addictive, you find yourself getting withdrawal symptoms whenever they're not on. Vanderpump Rules is one of these special shows.
The reality series captures the messy lives of a bunch of hot, rich, young and self-entitled 20-somethings living in West Hollywood, under the guise of The Real Housewives of Beverly Hills' matriarch and restaurant owner Lisa Vanderpump.
The series really needs to be seen to be believed and has gifted us some truly bonkers content over the years. Since the reality show is just so damn perfect in every way, we decided to rank its most iconic moments.
#20. When Katie was accused of "motorboating" someone's dick
I still don't know exactly what this would look like.
---
#19. When Jax broke up with Laura Leigh after her AA meeting
The timing couldn't have been worse.
---
#18. Every single threat Stassi has ever made
The girl is low-key terrifying.
---
#17. Scheana's never-ending excitement over Rob
Did you hear he put a TV on the WALL?! ON THE WALL.
---
#16. Schwartz constantly blacking out
It just so happened that every time he cheated on Katie he "blacked out."
---
#15. Pretty much everything Lala ever says
The girl is iconic.
---
#14. Stassi Vs. Scheana
They'll never get along but this line is timeless.
---
#13. When Jax cheated on actual angel Brittany
After watching Jax lie over and over, we all hoped he'd "rot in hell" too.
---
#12. Stassi's b'days always being the ultimate shitshow
It always ended with Stassi screaming at everyone, which is the one constant in this world.
---
#11. Kristen & Tom's relationship & the fact they were the worst couple ever
They cheated on one another approx 50 times.
---
#10. Ariana being the woke queen the series always needed
Make no mistake, Ariana's arrival saved Vanderpump Rules.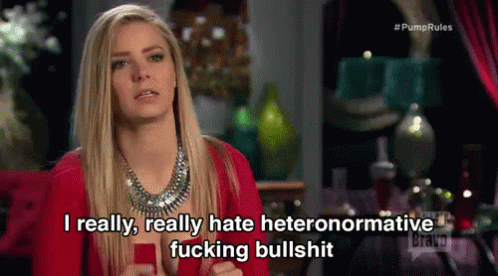 ---
#9. When Kristen got fired…finally
In the end it happened because she told her boss Diana to go "suck a dick." The staff were hyped.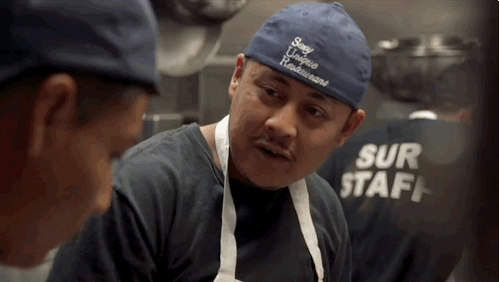 ---
#8. Katie & Schwartz's Bachelor/Bachelorette parties being an absolute disaster
Ending in this iconic scene between the Toms. The fact they were both dressed in drag at the time makes it all the more enjoyable.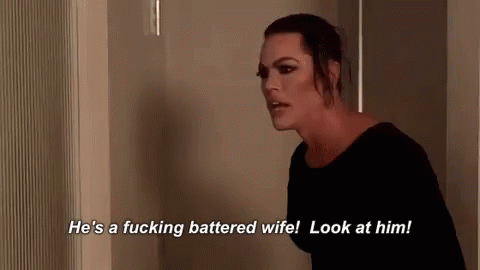 ---
#7. Lala & Kristen coming to blows
And all over…James Kennedy?
---
#6. When Jax stole sunglasses & went to jail
This is something only Jax would do.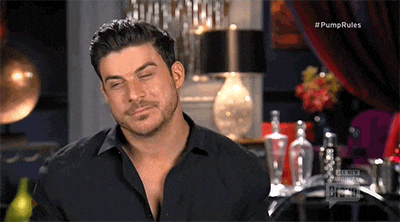 ---
#5. Lisa Vanderpump time and time again not taking anyone's shit
Looking at you, James and Jax. Don't mess with the queen.
---
#4. James & Lala's fight about the pasta
Tbh, I think it was about the pasta.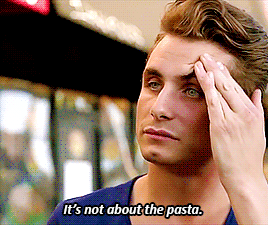 ---
#3. Stassi just being a messy bitch every damn ep
I stan Stassi forever.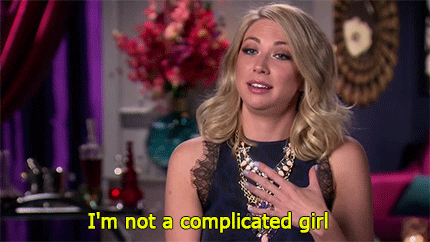 ---
#2. Katie & Schwartz finally getting married
Yes, that's Sandoval wiping his tears with a small dog.
---
#1. Stassi slapping Kristen after finding out that she hooked up with Jax while they were dating
Iconic. Timeless. Changing the face of TV forever.