OMFG: MTV's 'Teen Mom' Is Getting An Australian Series & They're Casting Young Mums Now
In some rather surprising news, MTV has started casting an Australian series of Teen Mom and we can barely contain our excitement.
The US-born series has gone on to be one of MTV's most successful shows and has gifted us with many iconic moments. I'll never forget the time Jenelle Evans tried to convince her lawyer that she couldn't go to jail as she had tickets to a Kesha concert. Tbh, she made a good point.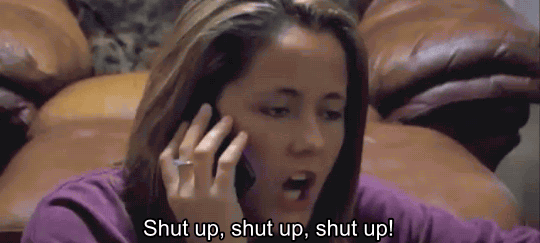 Now the show is heading down under and casting Aussie mums. According to MTV, the show is looking for:
Young mothers aged 16 years and over (applicants under the age of 18 years must have their parent or guardian's permission to participate).
Their youngest child must be aged under 2 years (you must have given birth between December 1st, 2017 and December 1st, 2019).
Must be an Australian citizen or permanent resident.
Willing and available to be filmed for the duration of the series, which will commence in early March, 2019 and take up to 12 weeks.
The series is expected to air at some point in 2019 on MTV with a 10 episode season.
If you're keen to join or just have a cheeky peek at all the requirements click here.